AVs could improve transportation access in "transit deserts"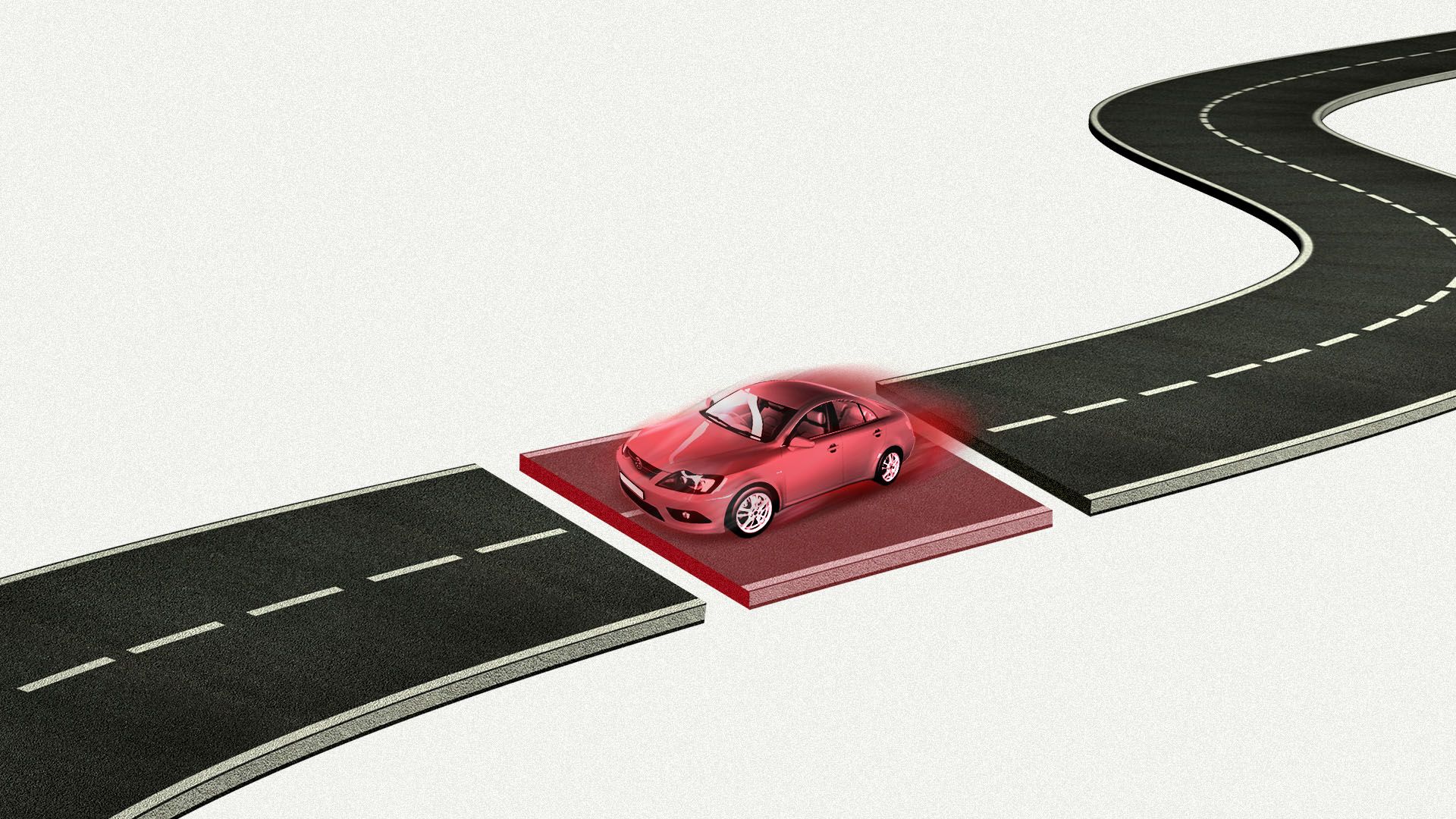 More large U.S. cities are seeing their outer reaches turn into transit deserts, where demand for transportation vastly exceeds supply.
The big picture: Economic inequality and urban sprawl have contributed to the problem, which generates barriers to health care access, employment and even everyday shopping. Connecting public transit systems with automated vehicles — whether in ride-sharing or shuttle services — could offer one solution.
Context: Researchers with the Urban Information Lab at the University of Texas studied 52 U.S. cities and found that between 1.5% and 13.5% of each city's population had unmet transit needs.
How it works: AV solutions for transit deserts could take two main forms:
Ride-sharing could provide financially accessible and logistically feasible transportation with relatively light investment. It has potential as both a door-to-door service or for last-mile connections to public transit, especially during off-peak hours.
Autonomous buses operating on fixed route may be useful, but would not necessarily provide benefits beyond those of human-driven buses. On-demand autonomous shuttles, on the other hand, could complete door-to-door routes that combine the efficiency of a ride-sharing AV with the low cost of a bus service.
What's needed: To avoid declines in the funding of public transit that could make deserts worse, AV transit would have to be designed as a complement rather than a competitor.
Financial and operational incentives could help AV services gain momentum. For example, public transit agencies could handle booking and subsidize the cost of trips.
Laura Fraade-Blanar is an associate policy researcher at the RAND Corporation.
Go deeper