Trump disappointed Netanyahu failed in coalition talks, despite public intervention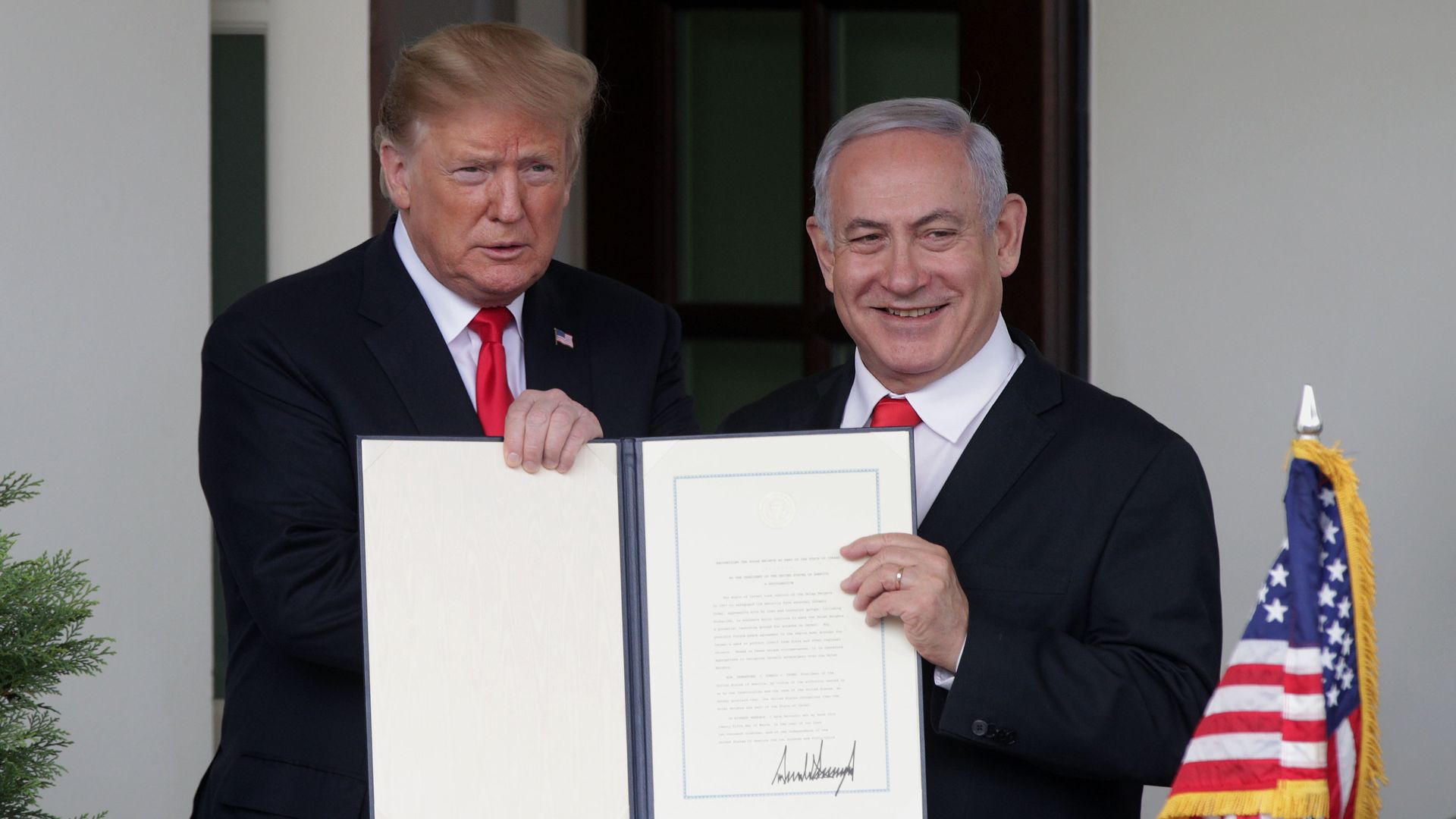 President Trump said today he felt bad for Israeli Prime Minister Benjamin Netanyahu, whose failure to form a coalition on Wednesday has forced Israel to call new elections.
Context: Two days before Israel's deadline for forming a new government, Trump publicly weighed in and tweeted that he hoped Netanyahu would succeed. Trump's intervention in this domestic political issue and his lobbying in favor of Netanyahu was unprecedented.
Today, Trump sounded disappointed by the fact Netanyahu could not form a coalition, despite his high-stakes election win less than two months ago. Trump told reporters this morning:
"It's too bad what happened in Israel. It looked like a total win for Netanyahu, who's a great guy, he's a great guy. And now they're back in the election stage. That is too bad. Because they don't need this, I mean they've got enough turmoil over there, it's a tough place. I feel very badly about that ... that's too bad."
Several hours earlier, Trump senior adviser Jared Kushner met Netanyahu in Jerusalem to discuss the White House Middle East peace plan. During the meeting, Netanyahu tried to play down his political defeat.
Netanyahu told Kushner: "We had a little event last night. It will not stop us, and we will continue working together. The U.S. under President Trump is bringing allies in the region closer against challenges."
Before leaving the prime minister's residence, Kushner wished Netanyahu success in Hebrew, likely in reference to the new elections. 
Go deeper: Trump publicly intervenes in Israeli crisis to help Netanyahu
Go deeper