Russia's likely conducting banned nuclear tests, U.S. official says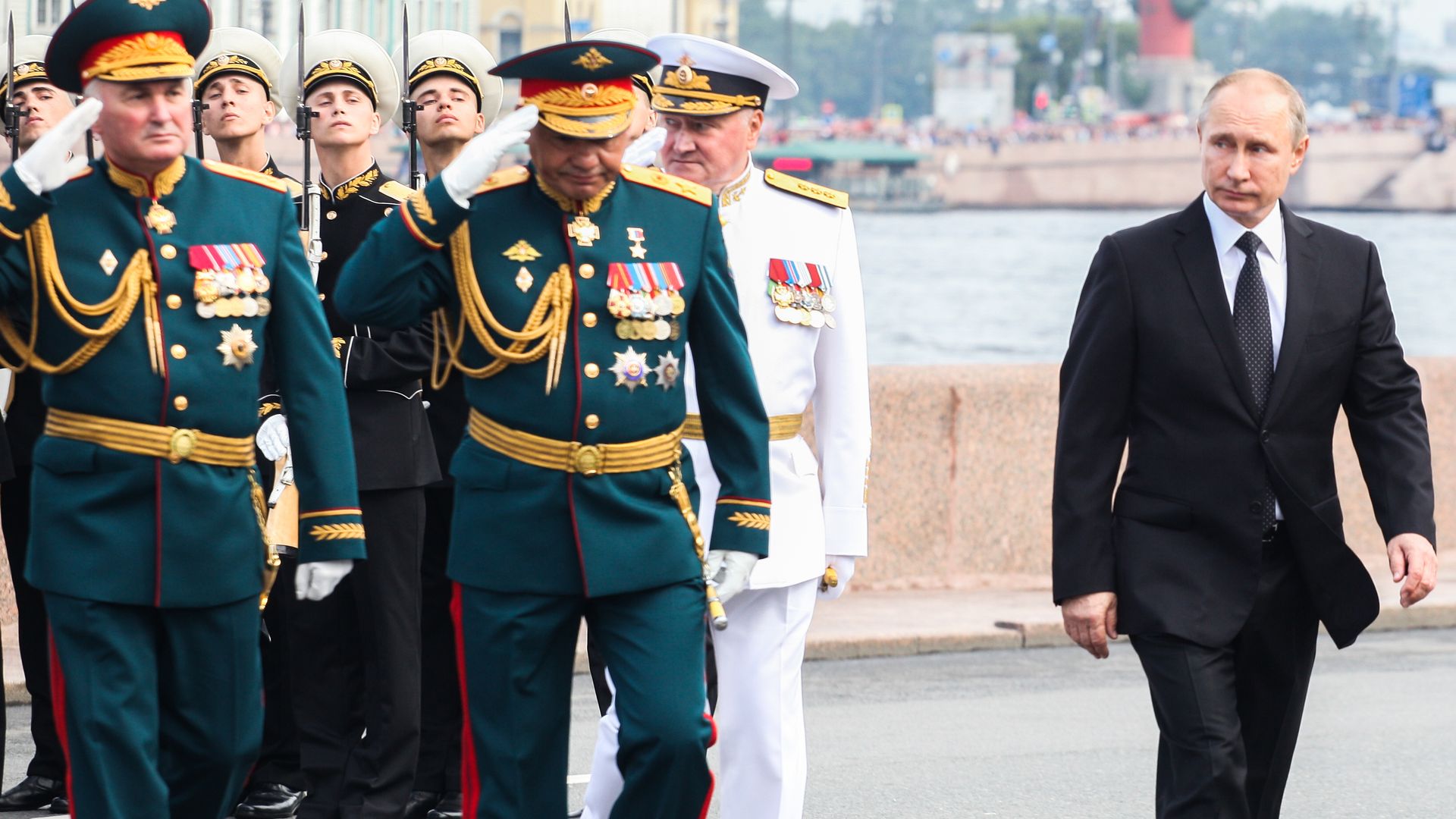 The U.S. believes Russia has likely violated a ban on testing low-yield nuclear missiles, Defense Intelligence Agency director Lt. Gen. Robert Ashley told the Hudson Institute think tank in a speech in Washington, D.C., Wednesday.
"The United States believes that Russia probably is not adhering to its nuclear testing moratorium in a manner consistent with the 'zero yield' standard. ... Our understanding of nuclear weapon development leads us to believe that Russia's testing activities would help it improve its nuclear weapons capabilities."
Details: Ashley said Russia was likely testing weapons in the Novaya Zemlya islands, an archipelago in the Arctic Ocean in northern Russia. He believes it intends to increase its nuclear arsenal "significantly" over the next decade.
Why it matters: This is the first time the U.S. has suggested Russia might have effectively violated its commitments under the 1996 Comprehensive Nuclear Test Ban Treaty.
The big picture: Russia has said it complies with the treaty, which it ratified in 2008. The U.S. has signed the treaty but not ratified it.
What they're saying: The Comprehensive Nuclear Test Ban Treaty Organization, which bans nuclear weapons testing, said in a statement it hadn't detected any unusual activity, per the BBC.
Go deeper: How Russia's old threat became new again
Go deeper