Clinton: Trump admin tears down civil rights as hate crimes surge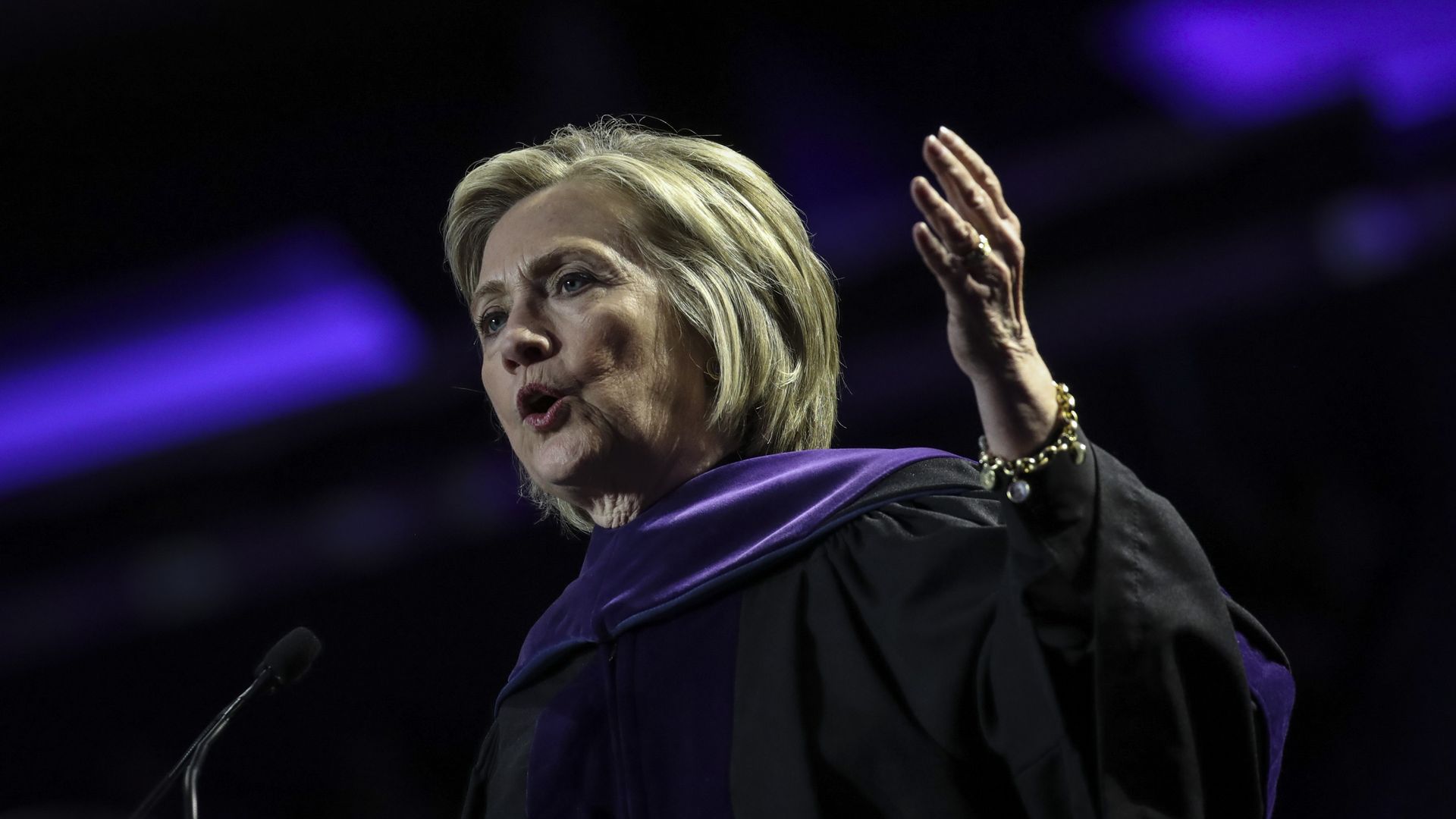 Former Secretary of State Hillary Clinton lambasted the Trump administration during a commencement address at Hunter College in New York for policies including immigration, the Muslim ban and the removal of transgender protections.
"We've seen a surge in hate crime across America — shootings and arson at synagogues, mosques and churches, Americans targeted because of their race, religion or sexual orientation — and instead of standing up against bigotry and white supremacy, this administration has too often worked to tear down hard-won civil rights."
Details: The 2016 Democratic presidential candidate also told graduates should the administration should be held accountable for its refusal to cooperate with Congress and for ignoring Mueller's findings. She pointed to Special Council Robert Mueller's public statement that there were "multiple systemic efforts to interfere with our election."
"What we've seen from the administration is a complete refusal to condemn a foreign power who attacked our democracy. We've got to deal with what has been investigated and reported."
The other side: President Trump has said he doesn't see "any reason" why Russia would interfere in the 2016 election. Trump's campaign spokeswoman said to AP in response to Clinton's remarks, "Trump Derangement Syndrome is real and, in Hillary's case, apparently chronic."
The big picture: During her wide-ranging address, Clinton also criticized Facebook for refusing to take down a doctored video of House Speaker Nancy Pelosi — which she called "sexist trash."
Go deeper