Apple's App Store competition chart protests too much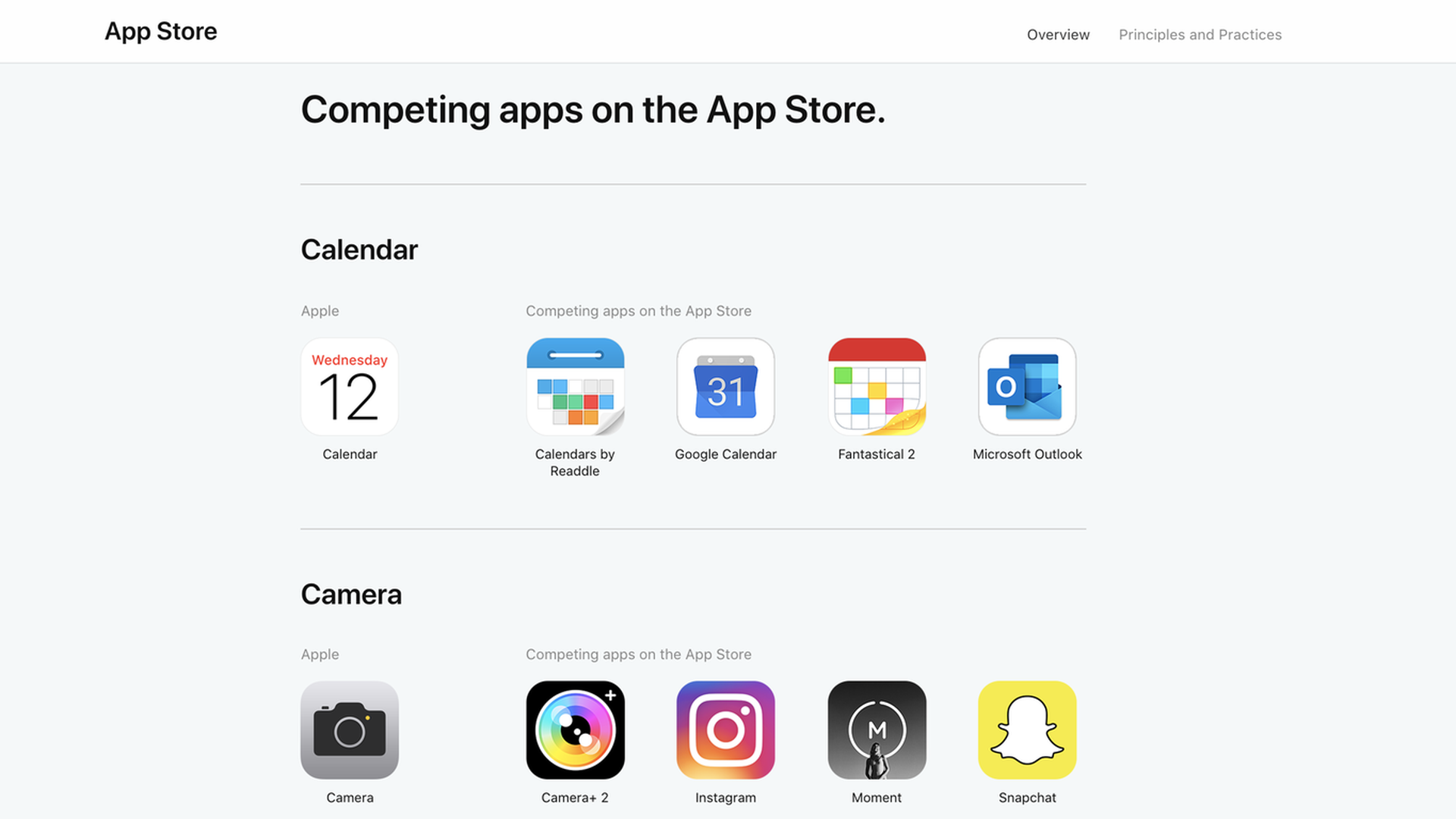 Facing antitrust complaints from Spotify and others, Apple published a chart aiming to show all the ways in which its homegrown apps face competition.
Why it matters: Apple hopes the chart — and new website — will help convince regulators and others that its App Store offers a fair and level playing field. The company touts the many apps it says compete with the iPhone's calendar, camera, browser and other built-in apps.
Yes, but: Critics point out that the same chart also shows just how tough it is for those looking to compete with Apple head-on. In many cases, for example, users can't change the default from Apple's app to a rival.
In particular, arguing there's competition in the mobile browser realm strikes people as a stretch, since Apple won't let rivals use their own browsing engine, as former Apple engineer Nick Shearer pointed out.
The big picture: The Supreme Court recently allowed a suit by customers charging the App Store with monopolistic practices to move forward.
Go deeper: Apple's growing antitrust problem
Go deeper