What they're saying: Washington reacts to Mueller's public statement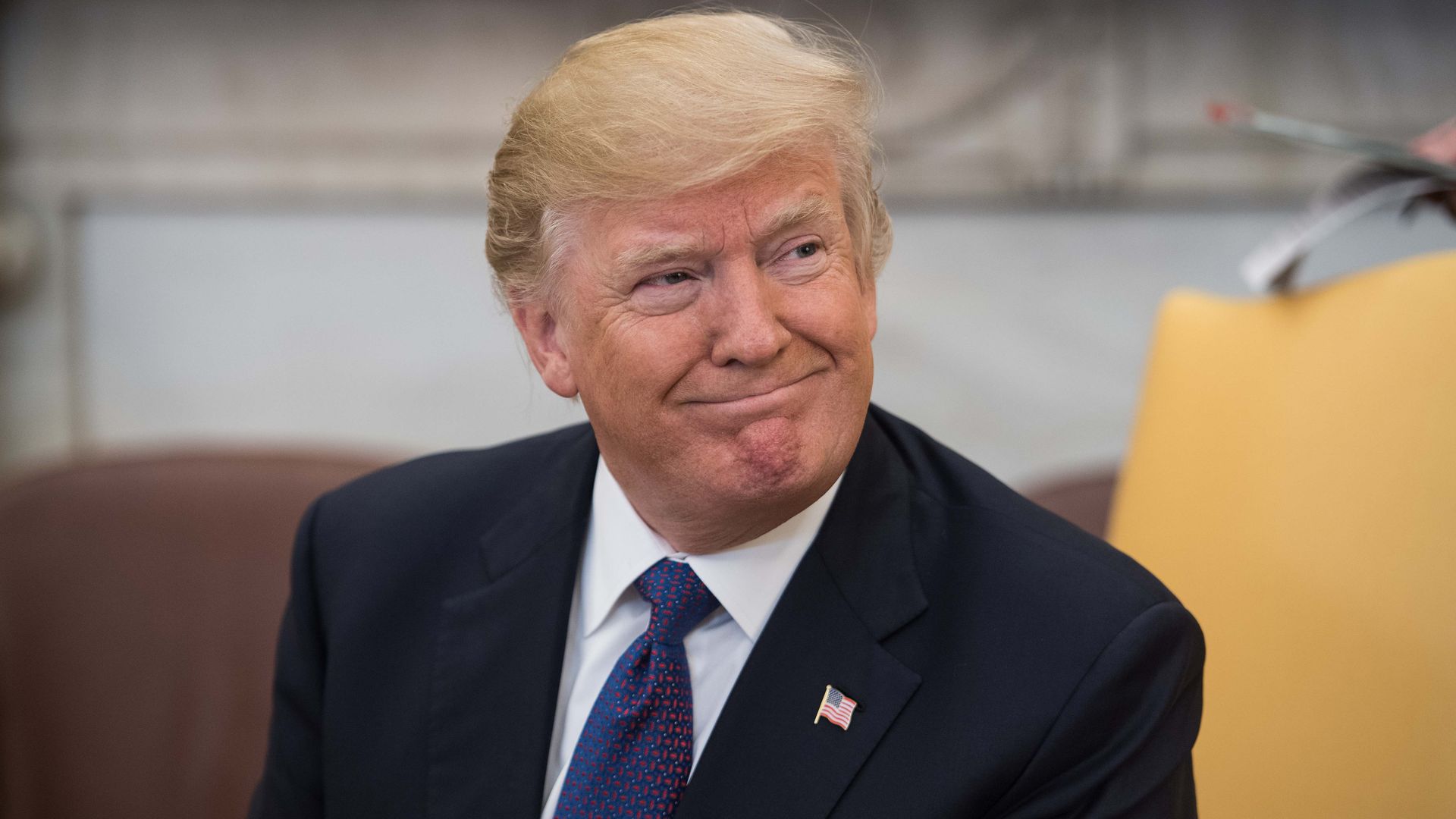 Former special counsel Robert Mueller's public statement on Wednesday announcing the end of his investigation set off a chorus of reactions around Washington as 2020 Democratic candidates called for impeachment and President Trump tried to spin it as a win in a tweet.
"Nothing changes from the Mueller Report. There was insufficient evidence and therefore, in our Country, a person is innocent. The case is closed! Thank you."
Reality check: Trump's interpretation is not at all what Mueller said. The former special counsel said that if his office "had confidence that the president clearly did not commit a crime," it would have said so, adding that charging Trump was never even an option under Justice Department guidelines.
What they're saying:
White House press secretary Sarah Sanders: "After two years, the Special Counsel is moving on with his life, and everyone else should do the same."
House Speaker Nancy Pelosi: "The Congress will continue to investigate and legislate to protect our elections and secure our democracy. The American people must have the truth. We call upon the Senate to pass H.R. 1, the For The People Act, to protect our election systems."
House Judiciary Chair Jerry Nadler (D-N.Y.): "Given that Special Counsel Mueller was unable to pursue criminal charges against the President, it falls to Congress to respond to the crimes, lies and other wrongdoing of President Trump — and we will do so."
House Intelligence Chair Adam Schiff: "We look forward to Mueller's testimony before Congress. While I understand his reluctance to answer hypotheticals or deviate from the carefully worded conclusions he drew on his charging decisions, there are, nevertheless, a great many questions he can answer that go beyond the report, including any counterintelligence issues and classified matters that were not addressed in his findings."
Senate Judiciary Chair Lindsey Graham (R-S.C.): "[F]or me, the case is over. Mr. Mueller has decided to move on and let the report speak for itself. Congress should follow his lead."
Senate Minority Leader Chuck Schumer (D-N.Y.): "Mr. Mueller's statement also makes clear that Congress has a right—we believe an obligation—to continue our constitutionally mandated oversight without interference or stonewalling and follow the facts wherever they may lead."
Rep. Justin Amash (R-Mich.): The only congressional Republican to support impeachment action against Trump tweeted, "The ball is in our court, Congress."
Ranking member of House Oversight Committee Jim Jordan: "9 minute and 39 second press conference. Same conclusions. No new information. Time to move on."
House Homeland Security Chair Bennie Thompson (D-Miss.): "I support impeachment. The President has egregiously obstructed justice. The Special Counsel did not give any indication that the President is innocent. I take Robert Mueller at his word: 'If we had confidence that the President clearly did not commit a crime, we would have said so.' Therefore, it is time for Congress to perform its oversight duties."
Go deeper