Analysts downgrade Mylan and Teva over opioids lawsuit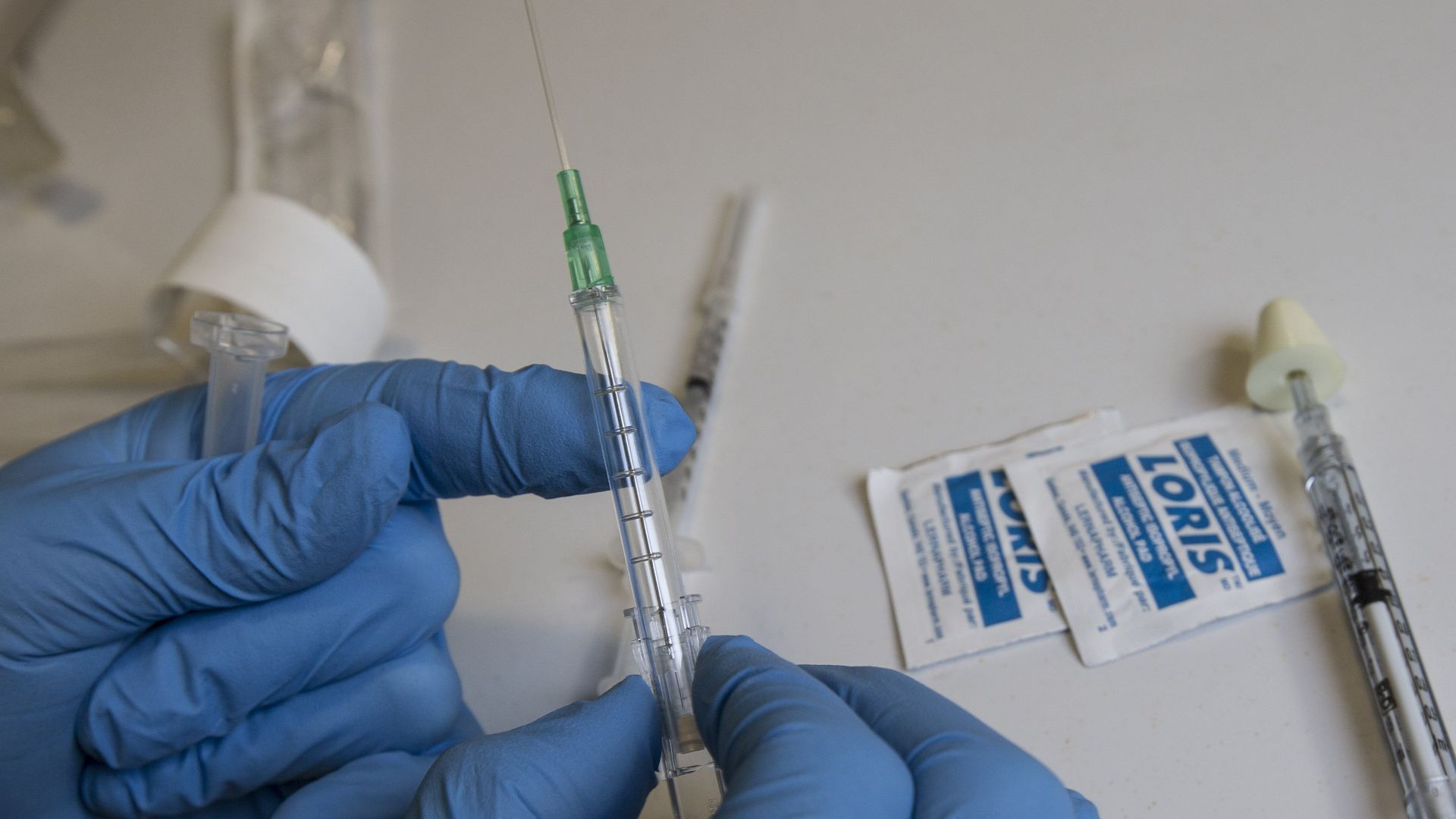 Equity analysts at UBS downgraded pharmaceutical companies Teva and Mylan significantly on Tuesday, highlighting pending litigation and an "unclear path to upside."
Driving the news: Teva on Sunday agreed to pay $85 million to settle claims with the attorney general of Oklahoma for its role in the opioid crisis.
Teva's stock price fell more than 12% to a 19-year low following the downgrade as the lawsuit, which alleges Teva joined with other companies as part of a generic drug price fixing racket, continued to hammer the company.
Mylan's stock fell nearly 6%. The two pharmaceutical companies are the biggest manufacturers of generic drugs.
The backdrop: Generic drugmakers were hit by a price-fixing lawsuit this month, filed by 44 states alleging 20 corporate defendants conspired to fix prices of more than 100 generic drugs, raising prices by more than 1,000%.
The big picture: UBS analyst Navin Jacob, who downgraded his price target on Teva to $12 from $22, said in a note that the generic drugs and opioid lawsuit open the company up to a potential $4.1 billion in damages.
Mylan shares have tumbled nearly 20% since the lawsuit was announced earlier this month, and Teva's stock has fallen by around 33%.
Go deeper