Israel headed for new elections after Netanyahu fails to form coalition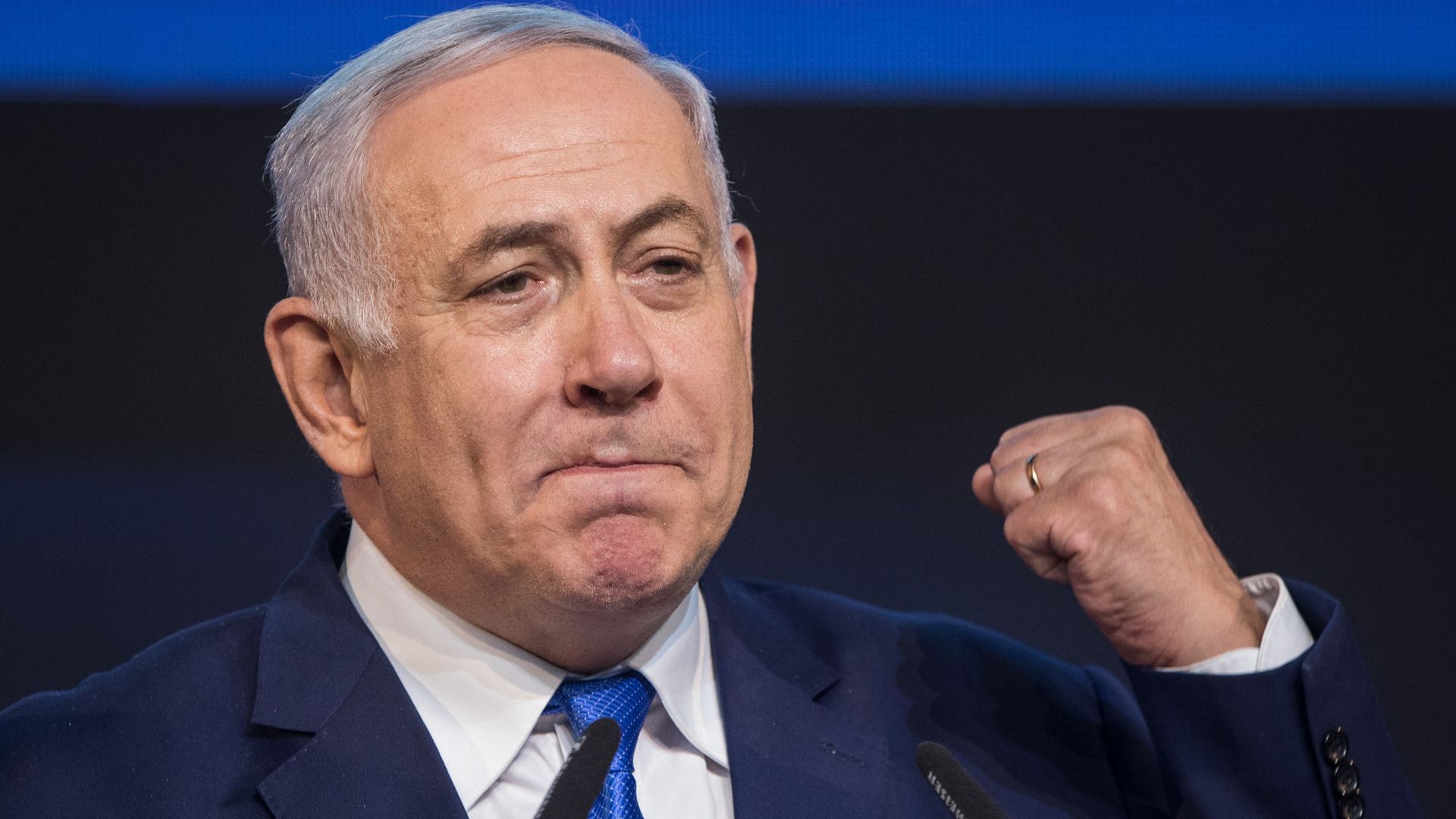 Less than two months after his biggest-ever electoral victory, Israeli Prime Minister Benjamin Netanyahu has failed in a desperate bid to form a new government. The Knesset has now voted to hold a new election on Sept. 17.
Why it matters: This is a huge political defeat for Netanyahu. It's the first time since the founding of Israel that a prime minister has missed the deadline to form a coalition after winning an election. Netanyahu opted for new elections before Israel's president offered one of Netanyahu's political rivals an opportunity to form a government.
Context: New elections will prevent Netanyahu from passing laws giving himself immunity from three pending indictments for bribery, fraud and breach of trust.
Netanyahu's plans to pass legislation allowing politicians to override Supreme Court rulings will also be hampered.
What to watch: The new elections in Israel will also further complicate the Trump administration's plans to launch its long-awaited Middle East peace plan. The White House hoped to have a new Israeli government in place before rolling out the first phase of the plan next month in Bahrain.
Jared Kushner, who is leading the White House peace team, arrived earlier this evening in Jerusalem with special envoy Jason Greenblatt and the State Department's Iran envoy, Brian Hook. They met tonight with Israeli ambassador to Washington Ron Dermer and are scheduled to meet Netanyahu tomorrow.
Go deeper