Updated May 29, 2019 -

World
Iran tension: Bolton suggests Tehran is seeking nuclear weapons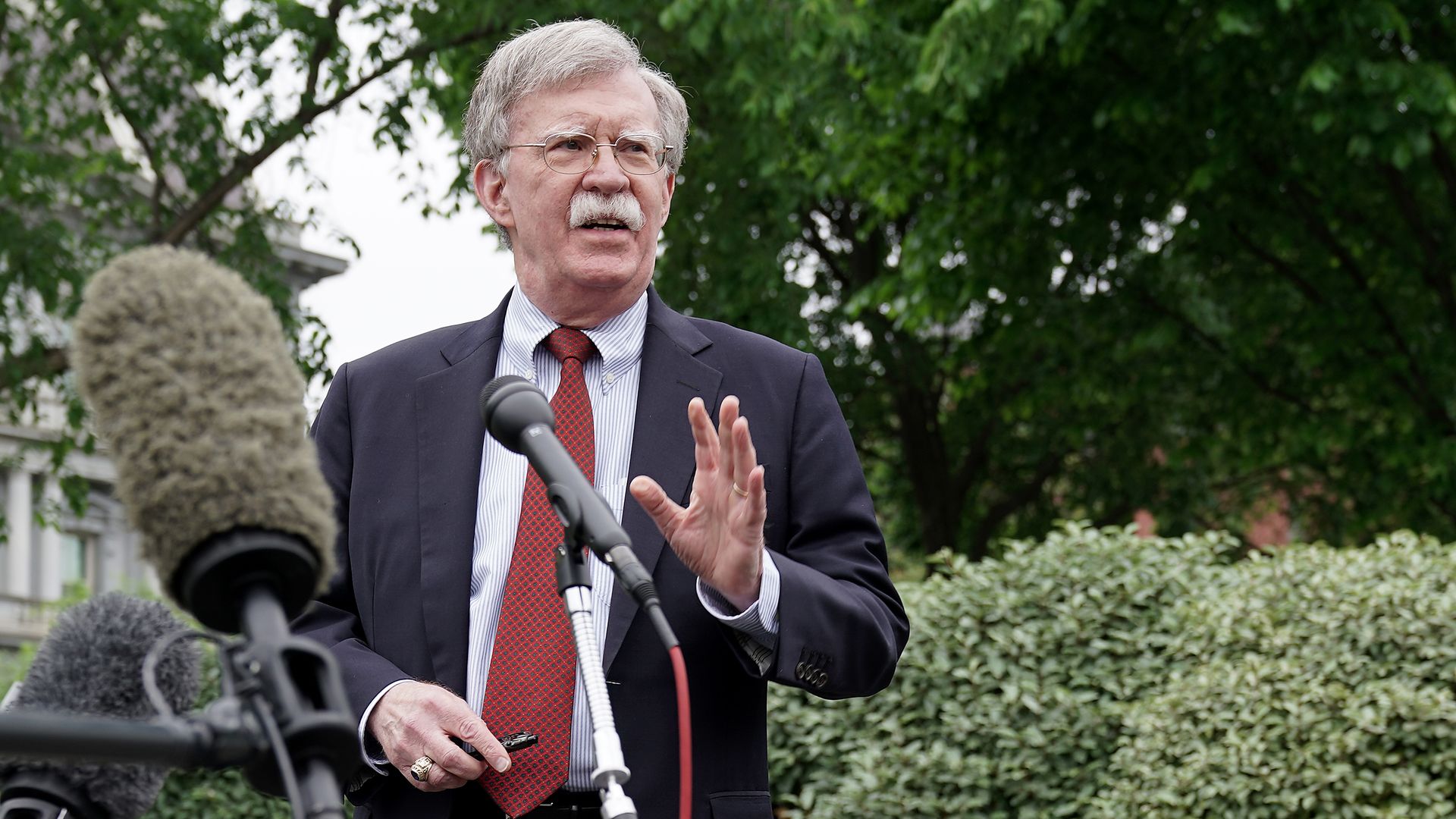 White House national security adviser John Bolton blamed Iran Wednesday for attacks on oil tankers off the coast of the United Arab Emirates this month and accused Tehran of seeking nuclear weapons, AP reports.
Details: Bolton told reporters in Abu Dhabi there's "no reason" for Iran to back out of the nuclear deal and seek higher enrichment unless it is "to reduce the breakout time to produce nuclear weapons," per AP.
The big picture: Bolton also said — without offering evidence — it was "clear" the tanker attacks "were naval mines almost certainly from Iran," according to Reuters. Iran has denied involvement in the attacks, which were claimed by the Houthis in Yemen.
Why it matters: U.S. officials have previously made repeated but unspecific claims of possible impending Iranian attacks. Both U.S. and Iranian officials have said they don't want war. President Trump said Monday he supported Japanese efforts to potentially open a dialogue between the U.S. and Iran.
The other side: Iranian Foreign Minister Mohammad Javad Zarif tweeted Monday that Ayatollah Ali Khamenei "long ago said we're not seeking nuclear weapons — by issuing a fatwa (edict) banning them."
Zarif attacked Trump's administration — which he called the "B team." He said imposing sanctions on Iran were "hurting the Iranian people & causing tension in the region. Actions — not words — will show whether or not that's [Trump's] intent."
Go deeper