Joe Biden rolls out education policy aimed at paying teachers more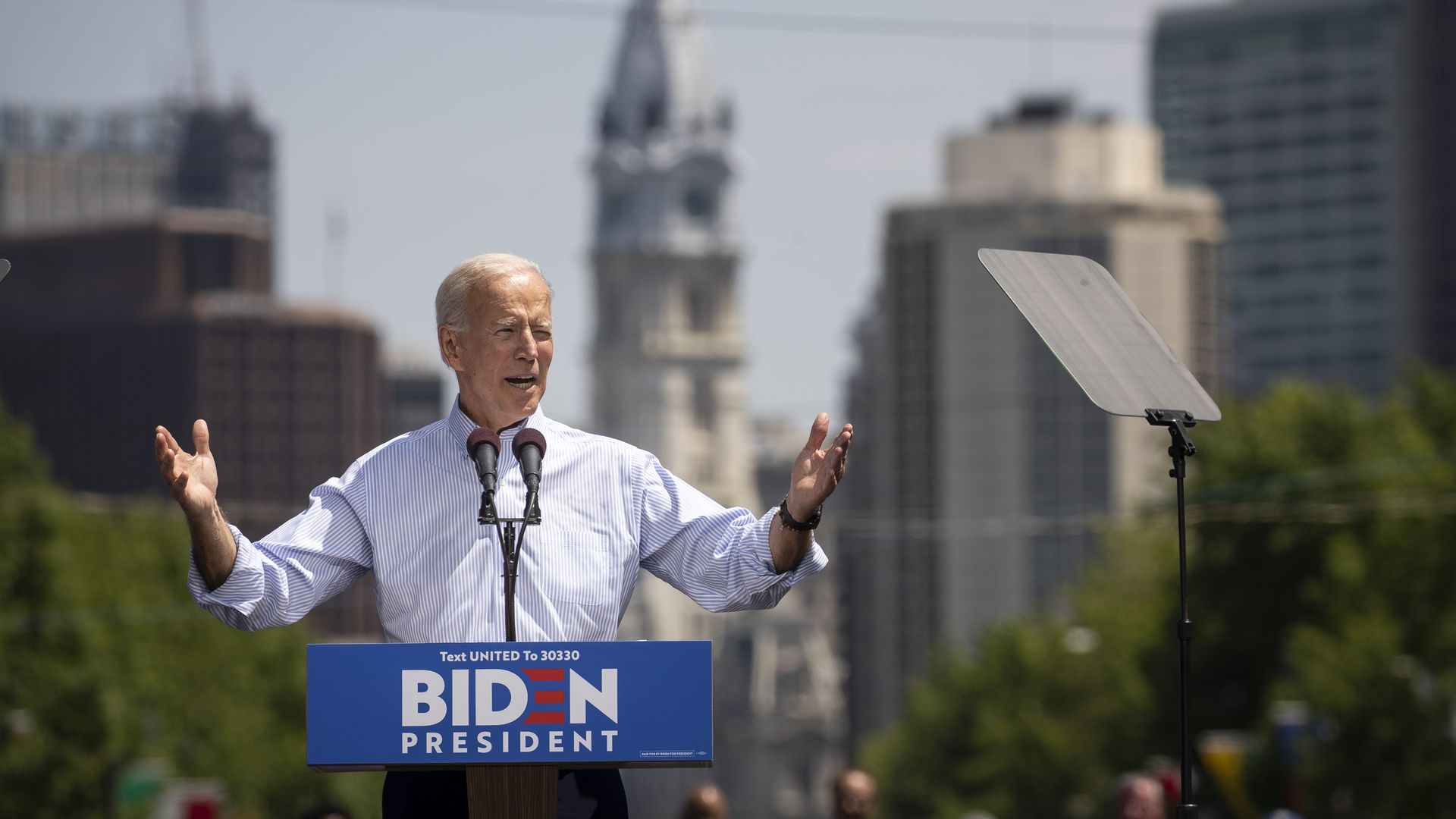 Former Vice President Joe Biden revealed his plan for education on Tuesday, focusing on increased access to education and boosting teacher salaries.
The big picture: The plan aims to raise the salaries of those who teach at low-income schools by increasing funding for Title I. Biden also emphasizes ensuring every child has equal access to education regardless of their race or socio-economic status. He joins other 2020 candidates who have released sweeping education policies — including Sen. Bernie Sanders (I-Vt.) and Sen. Kamala Harris (D-Calif.)
Why it matters: Biden shared his plan from Houston, Texas, while meeting with the American Federation of Teachers, a national teachers' union, in hopes of securing a coveted endorsement, per Politico.
Key Details:
Triple funding for Title I to increase the salaries of teachers at low-income schools and close the $23 billion funding gap between white and non-white schools.
Compensate teachers for the extra work they do outside of the classroom, such as mentoring or coaching.
Revise the Public Service Loan Forgiveness Program to better help teachers with their own student loans.
Double school psychologists, guidance counselors, nurses, social workers and other health care professionals.
Pass infrastructure legislation to remodel schools.
Combat school shootings by banning assault weapons and high-capacity magazines.
Improve teacher diversity and increase funding to help schools in low-income communities train students for the future.
Reinstate an Obama-era policy that ensures schools are continually working to desegregate.
Fully fund extra cost of special education required by the Individuals with Disabilities Education Act.
Increase vocational and technical training at schools.
Offer pre-K for 3- and 4-year-olds, increase access to early development professionals and expand home visiting from specialists
Go deeper: Joe Biden on the issues, in under 500 words
Go deeper