New satellite radar constellations are coming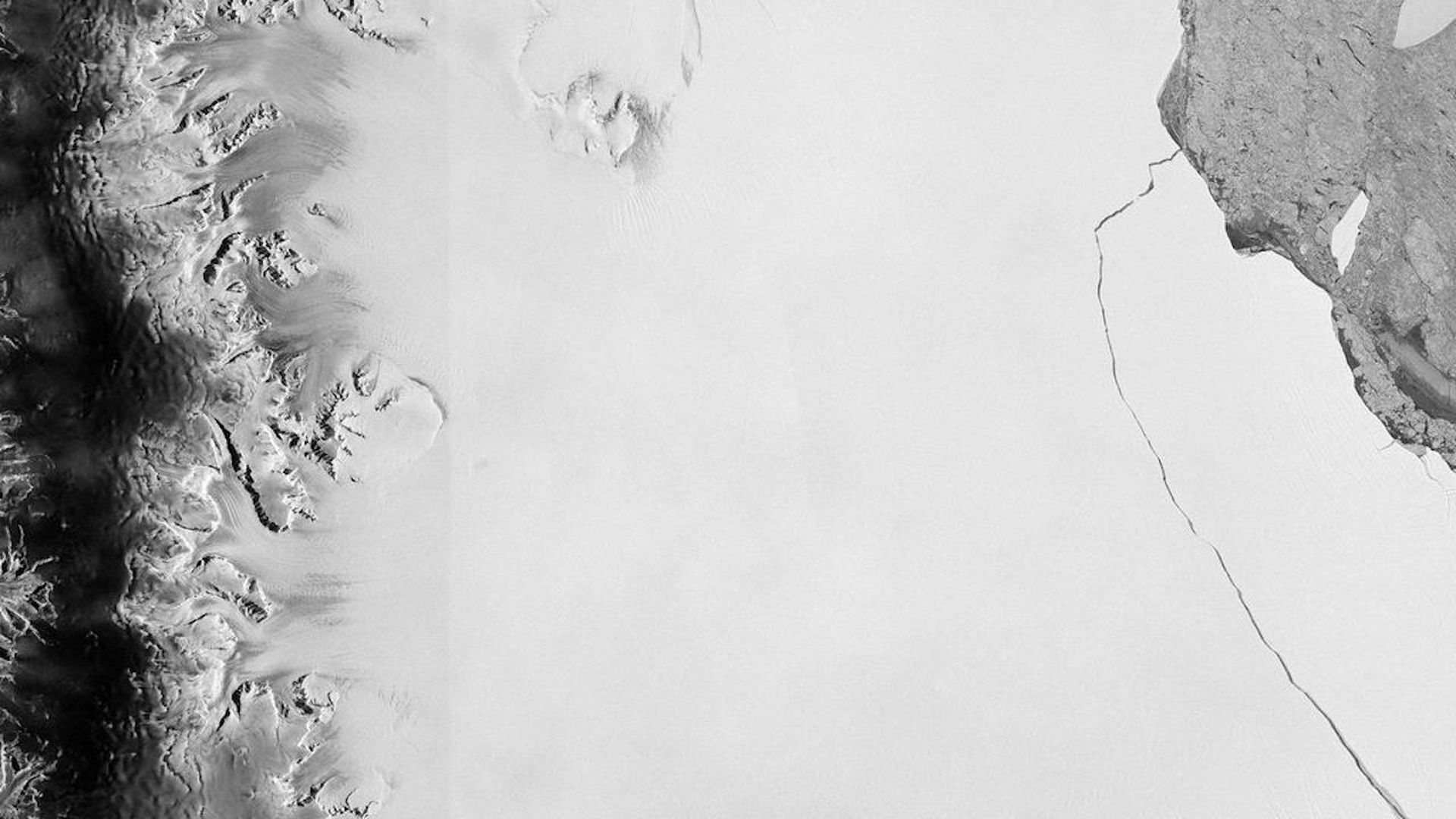 Private companies have been launching constellations of Earth-observing satellites for years, but they've been focused on beaming back images taken using visible light. That's starting to change, however, as new firms enter what's currently a niche market: synthetic aperture radar (SAR).
Details: SAR allows for data-gathering regardless of weather conditions, making it especially useful for monitoring the planet's disappearing ice sheets that are cloaked in darkness for half the year.
SAR technology first transmits microwave signals toward the Earth's surface and then receives the signals that are reflected, or backscattered, into space.
Such technology can sense ground movement and variables that other satellite sensors cannot.
Applications include monitoring oil spills, mapping forests and monitoring glaciers flowing into the sea.
The players: Three noteworthy companies in this area are Ursa Space Systems, Capella Space and ICEYE.
Ursa, which has raised nearly $13 million, analyzes and sells SAR data from existing satellite radar providers.
In the next 3 years, Capella Space, which has raised more than $50 million, is planning to launch its own constellation of 36 small satellites with SAR sensors to obtain hourly coverage of the entire planet, the company tells Axios.

It has already launched its first SAR satellite, Denali, with a second slated to go up later this year.
Their constellation will have sub-millimeter resolution, beating larger platforms like Sentinel, founder and CEO Payam Banazadeh tells Axios.

ICEYE, a Finnish firm, is also launching its own SAR constellation.
Between the lines: While primary business customers may be financial firms and governments, scientists could benefit immensely from new, highly capable SAR constellations.
This is particularly the case if the data is made freely available for research purposes.
"We are starting to have good conversations with the science community," Banazadeh tells Axios.
Stef Lhermitte, a researcher at Delft University of Technology in the Netherlands, uses SAR imagery from ESA's Sentinel satellites to track Antarctic glaciers. He calls such data a "game changer."
Instead of one image a year giving indications of ice movement, "we now have one image every six days," Lhermitte tells Axios. "You start to see very short-term scale differences."
Editor's note: This story has been updated to note the correct date — July 12, 2017 — that the Larsen C iceberg satellite image was taken.
Go deeper