Republican Justin Amash accuses Barr of misrepresenting Mueller report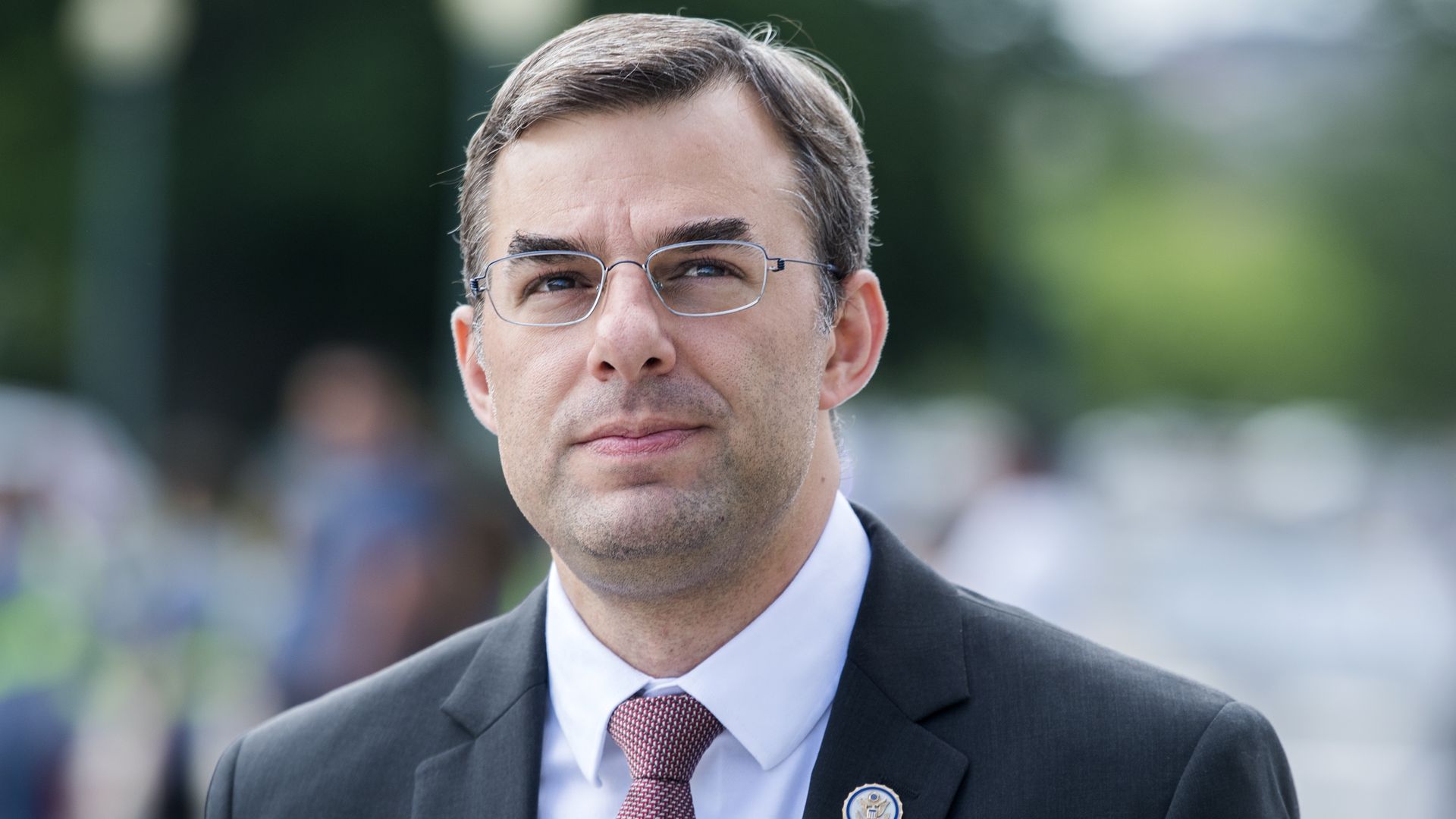 Rep. Justin Amash (R-Mich.) on Tuesday accused Attorney General Bill Barr of intentionally misrepresenting the Mueller report to help further Trump's "false narrative" about the special counsel's investigation.
Why it matters: The Michigan congressman, the only Republican in Congress to support impeachment, isn't backing down from his controversial position — even as big Republican donors like the DeVos family begin to pull their support.
What he's saying: In a 25-tweet thread, Amash alleges that Barr's March 24 letter summarizing Mueller's principal conclusions "selectively quotes and summarizes points in Mueller's report in misleading ways."
The congressman says that Mueller didn't decide whether Trump broke the law because of the official DOJ opinion that a sitting president cannot be indicted. He claims that Barr's letter did not mention those issues, and overlooks the "considerable evidence" of Trump's obstructive behavior.
He also notes that Barr's use of the phrase "no collusion" differs from what Mueller wrote in his report, and that the attorney general has implied the investigation was baseless: "[W]hether there's enough evidence for a conviction of a specific crime which Mueller thought was appropriate to charge is a different and much higher standard than whether the people whom Mueller investigated had done anything worthy of investigation."
Amash goes on to claim that Barr's subsequent testimonies to Congress were misleading about his knowledge of Mueller's concerns about how the report was being construed.
Amash's bottom line: "Barr has so far successfully used his position to sell the president's false narrative to the American people. This will continue if those who have read the report do not start pushing back on his misrepresentations and share the truth."
Go deeper: Amash outlines his 6 reasons for impeaching Trump
Go deeper