Everything you need to know about Blue Origin's New Glenn rocket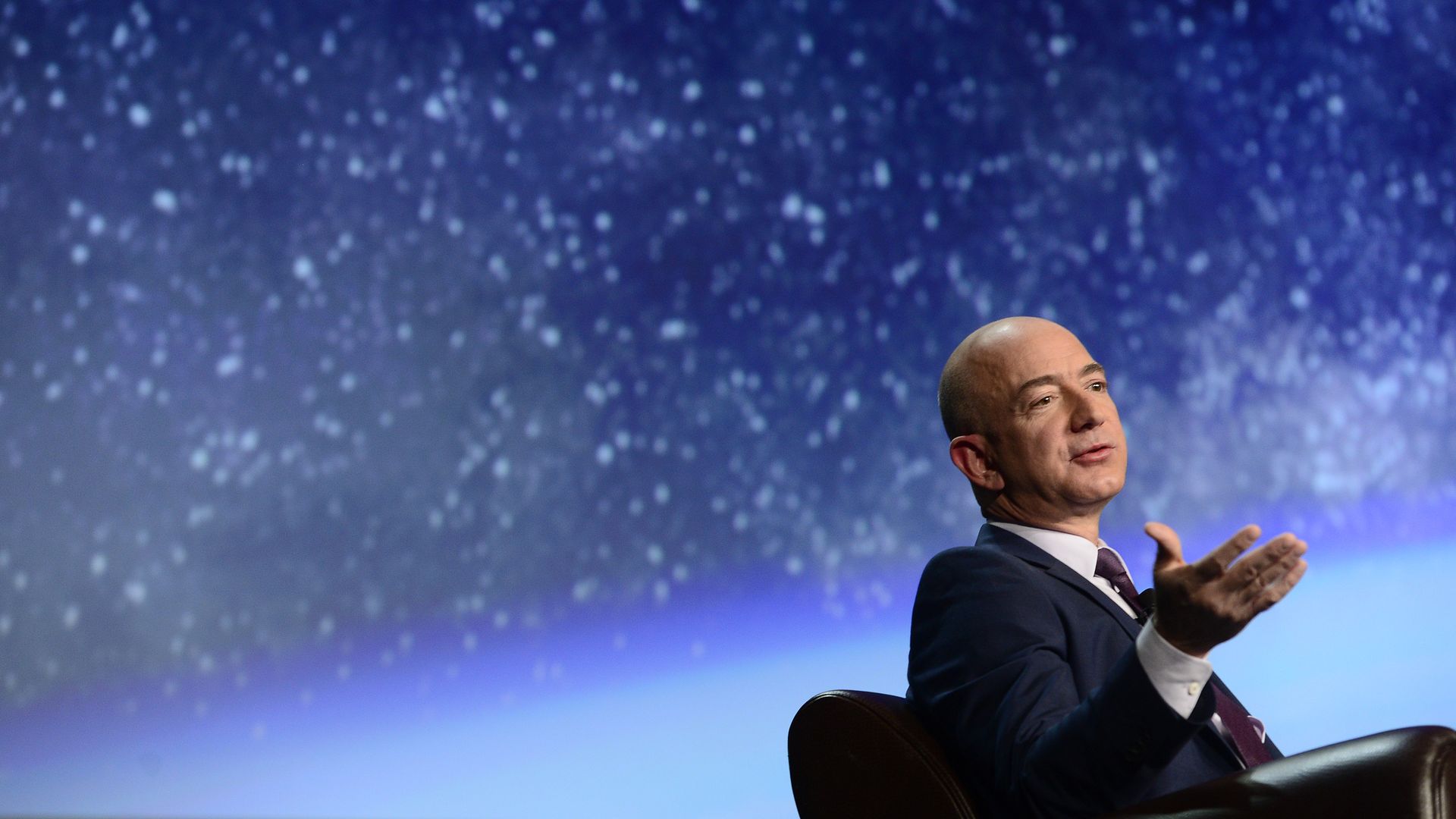 New Glenn is one of two key rockets that are a part of Blue Origin's arsenal.
Why it matters: Jeff Bezos' private space company wants to use the rocket to drive down the cost of bringing large payloads to orbit.
Key details about New Glenn
Projected launch date: 2021
Height: 270 ft.
Engines: 7 reusable BE-4 LOX/LNG engines
Launch site: Launch Complex 36 in Cape Canaveral, Florida
Jobs: The project has created 330 jobs with an average annual salary of $90,000, per the Orlando Business Journal.
Investment: $2.5 billion to date
Supported payload weight: 13 metric tons to geostationary transfer orbit, 45 metric tons to low Earth orbit
Customers (to date): Eutelsat, OneWeb, mu Space, SKY Perfect JSAT and Telesat
Namesake: John Glenn, the first American to orbit the Earth
Other facts about New Glenn
The rocket's first stage is built to be reusable for 25 missions, per Blue Origin, in line with one of the company's goals to drive down the cost of access to space.
It will be designed to launch and land in 95% of weather conditions.
During liftoff, when the rocket's two stages separate, the first flies back to Earth and lands on a moving ship.
Its fairing has double the usable volume of any "existing launch vehicle," according to Blue Origin.
Blue Origin's simulation of a New Glenn flight:
Go deeper:
Go deeper