Central U.S. storms: Tornadoes pummel Ohio and Indiana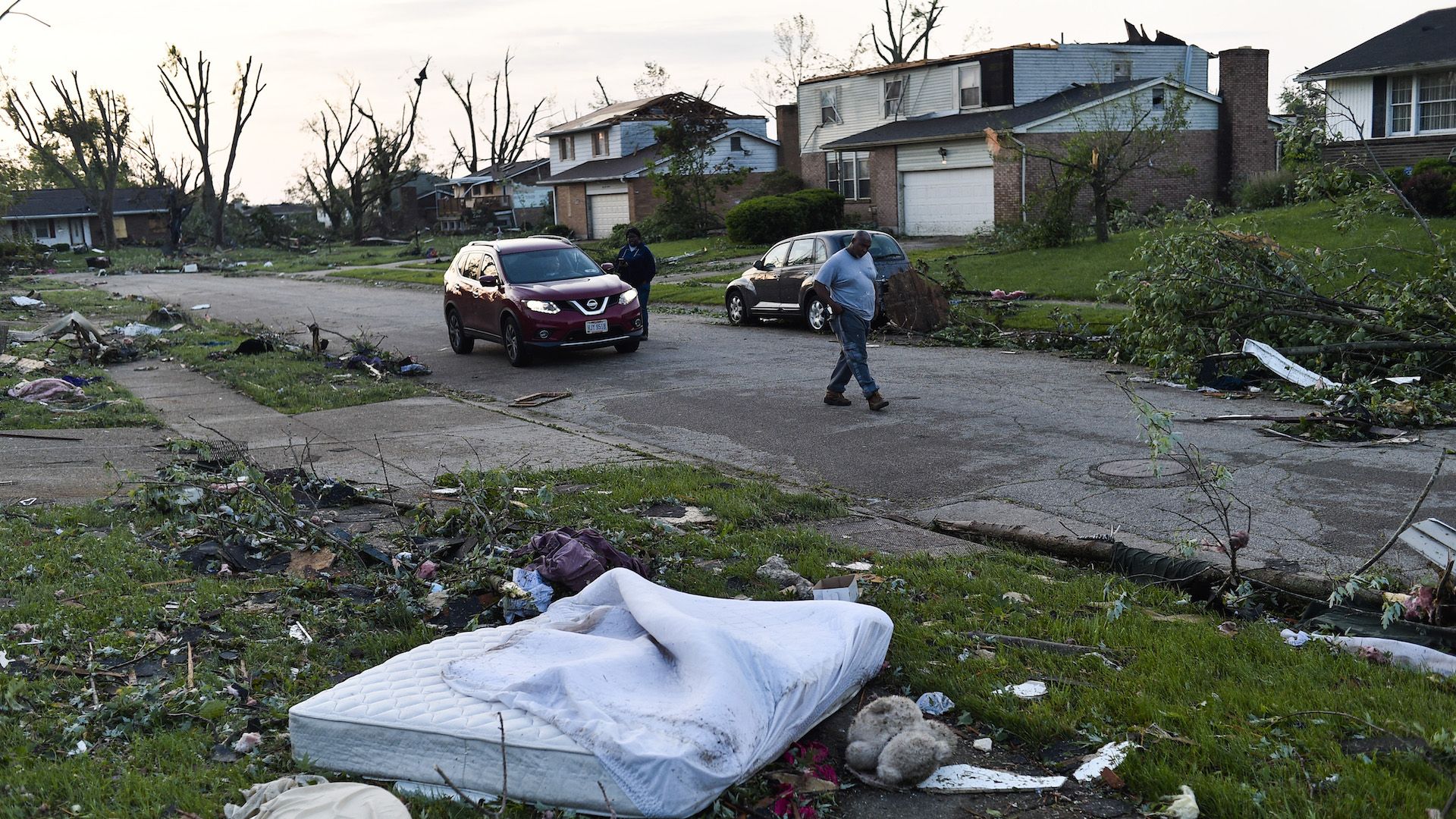 A series of tornadoes swept across Indiana and Ohio overnight, packed so tightly that one may have crossed the path carved by another, AP reports, as severe weather continues to hammer the Central U.S.
Details: A "large and dangerous" tornado struck the Dayton, Ohio, suburb of Trotwood just after 11pm Monday. At least one person was killed by the tornadoes in Celina, about 60 miles north of Dayton. The National Weather Service said it was notified about multiple tornadoes, with reports of injuries and widespread damage. Power outages affected 5 million people in Ohio, it said, in part due to widespread straight-line winds that downed trees and power lines. Flash flood warnings were also in place.
The National Weather Service has found the tornado that struck near Dayton in Greene County, Ohio, had an intensity of at least EF-3 on the Enhanced Fujita Scale.
The big picture: The Central U.S. has been battered by severe storms and flooding this spring, which have seen communities along the Mississippi and Arkansas rivers faced with the threat of historic flash and river flooding.
Go deeper: These states tend to get hit with the most tornadoes per year
Go deeper