Brexit propels New York past London to claim top financial center title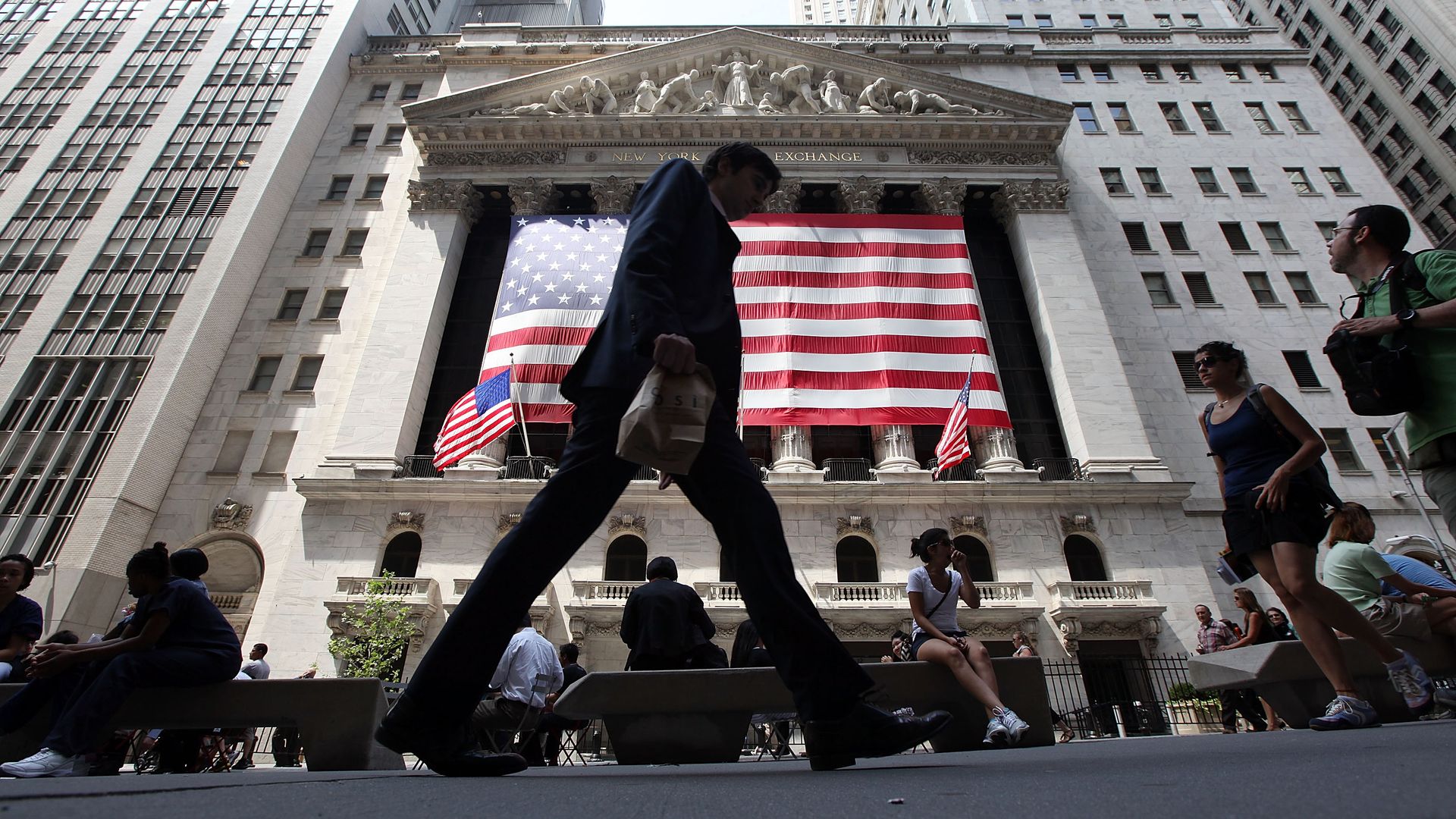 Brexit uncertainty has helped New York City overtake London to be regarded as the world's preeminent financial center, a survey of financial executives by Duff & Phelps published Tuesday shows.
By the numbers: New York is now seen as the world's leading financial center by just over half of the 183 executives surveyed for the annual Global Regulatory Outlook — a 10% rise from 2018. Only 36% see London as the top center, down 17% from last year.
"Last year, Brexit cast a shadow of uncertainty over the United Kingdom's economy; it has now escalated to a full-blown crisis. ... Looking ahead, however, globalization's diffusion of influence begins to be apparent: 12% of respondents expect Hong Kong to be the world's preeminent financial center five years from now."
— Duff & Phelps statement
Go deeper