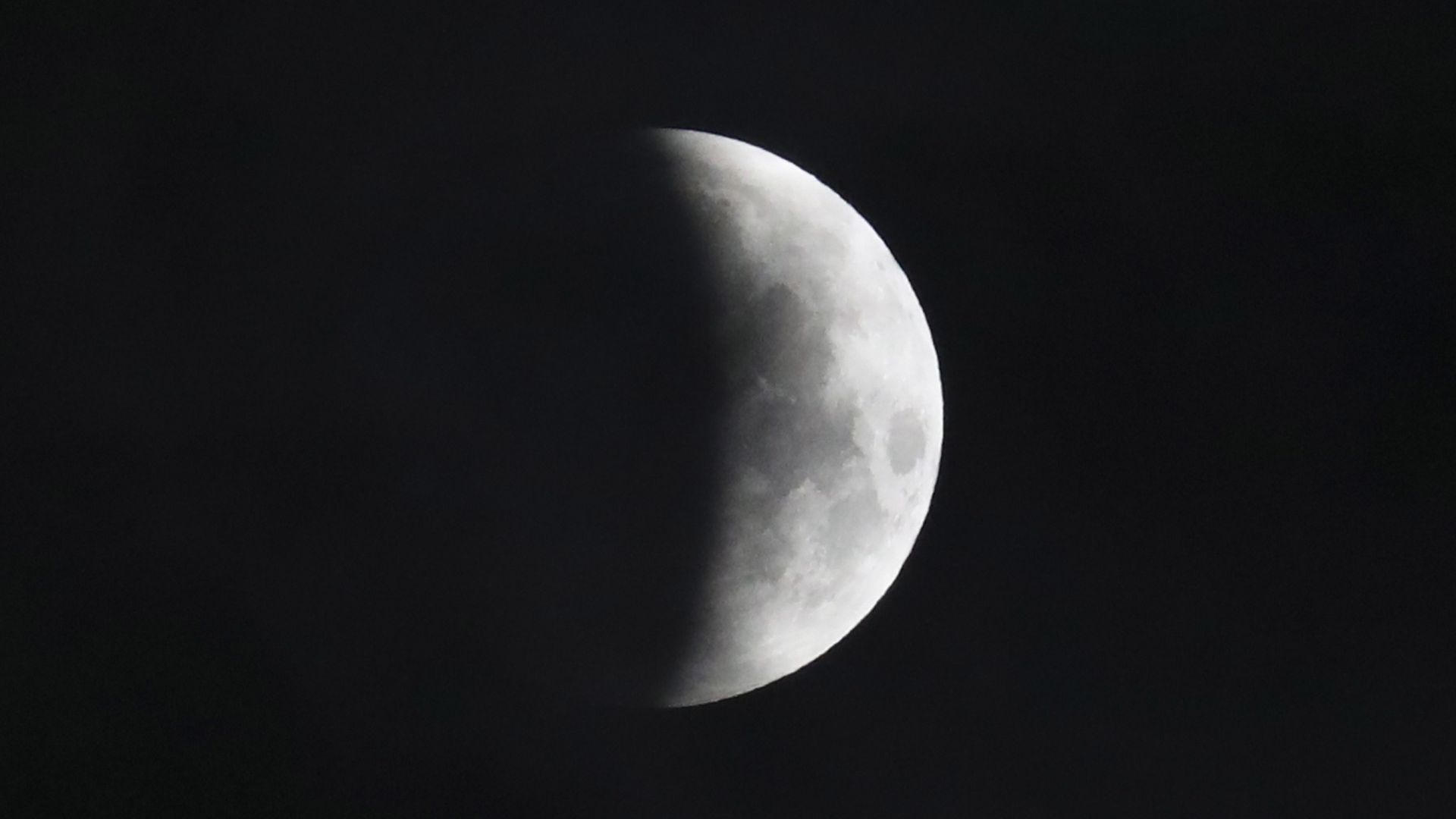 The next lunar eclipse will happen on July 16, 2019 and will be visible from South America, Europe, Asia, Africa and Australia.
Details: The upcoming lunar eclipse will be a "partial" lunar eclipse. At least two partial lunar eclipses happen per year, but total lunar eclipses are rarer. Lunar eclipses usually last a few hours, per NASA.
A lunar eclipse occurs when the Earth moves in between the sun and the Moon and blocks the sunlight that is usually reflected by the Moon. Instead of sunlight hitting the Moon and causing it to shine, Earth's shadow falls on it.
Lunar eclipses can only happen when there's a full Moon.
The last lunar eclipse, a total eclipse, occurred on Jan. 20, 2019. It was also the last lunar eclipse to be visible from the U.S.
There are three different types of lunar eclipses: a total lunar eclipse, a partial lunar eclipse and a penumbral lunar eclipse.
A total lunar eclipse occurs when the Moon and the sun are on exact opposite sides of the Earth. Sometimes during a total lunar eclipse, the Moon appears red due to sunlight scattering off Earth's atmosphere, causing some to call it a blood Moon.
A partial lunar eclipse occurs when only part of Earth's shadow covers the Moon. During a partial lunar eclipse, Earth's shadow looks dark on the side of the Moon facing Earth.
A penumbral lunar eclipse occurs when the Moon is in Earth's outer shadow. These can be hard to see.
What's next: Per NASA, following the July 16 eclipse, the next lunar eclipses will happen on:
Jan. 10, 2020

Type: Penumbral
Visible from: Europe, Africa, Asia, Australia

June 5, 2020

Type: Penumbral
Visible from: Europe, Africa, Asia, Australia

July 5, 2020

Type: Penumbral
Visible from: North America, South America, southwest Europe, Africa

Nov. 30, 2020

Type: Penumbral
Visible from: Asia, Australia, Pacific, Americas
Go deeper:
Go deeper