The astronauts who have visited the International Space Station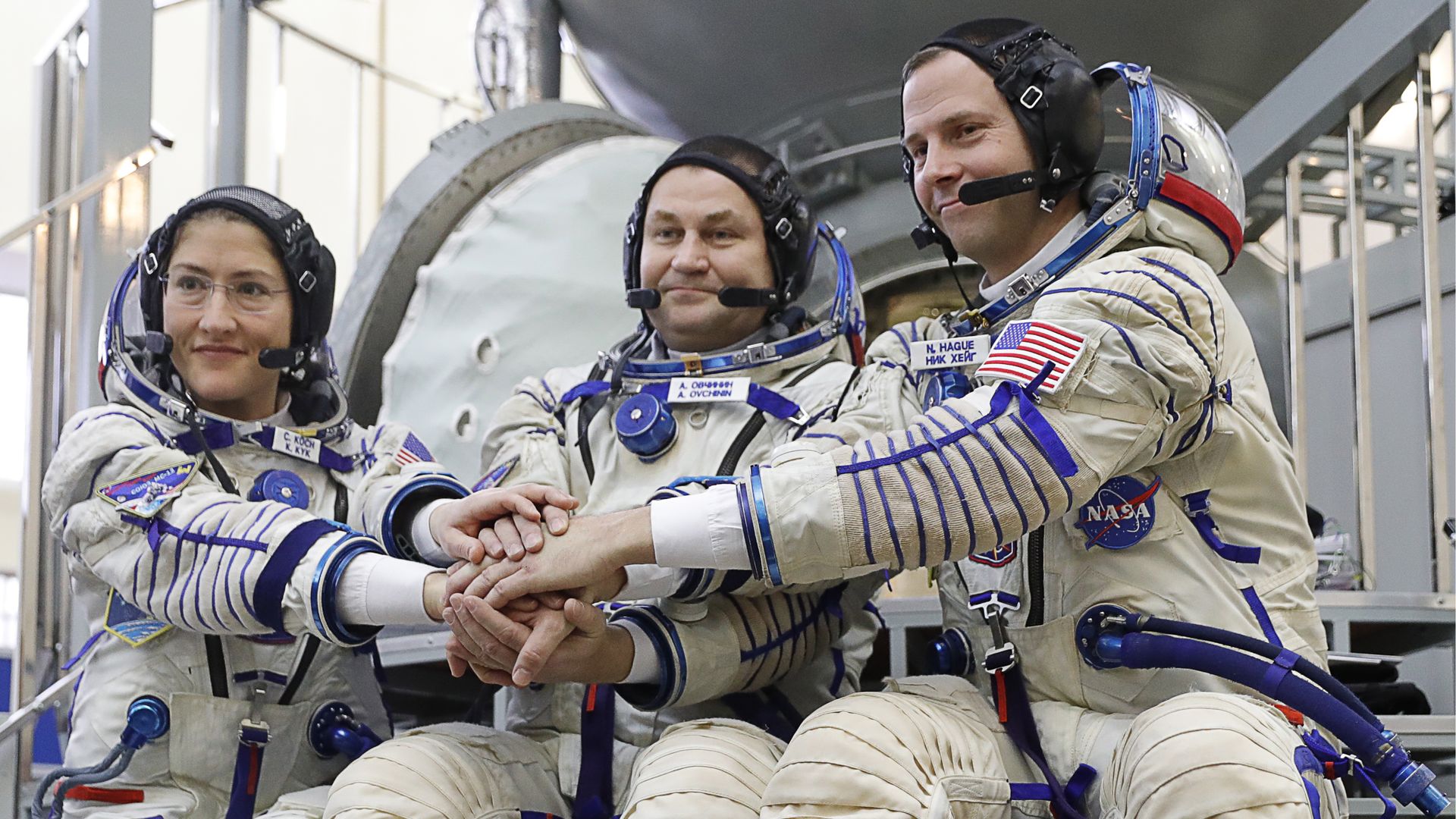 A total of 236 people from 18 countries have visited the International Space Station (ISS) since construction began in 1998. The total number of visitors to the space station since it's been permanently crewed, which began in Nov. 2000, is 219 people from the same 18 countries.
Driving the news: The current expedition, Expedition 59, is made up of six astronauts — including 3 Americans, 2 Russians and a Canadian. The expedition began in March 2019.
The backdrop: The $100 billion ISS has been continuously occupied by rotating crews of astronauts since its first crew arrived in November 2000, according to NASA.
There are typically three to six astronauts aboard at once and they can live on the station for six months or, in some cases, a year at a time.
The working and living space of the station is larger than a 6-bedroom house.
Visitors to the International Space Station by country, per NASA:
The United States: 149 people

Christina Koch, Nick Hague and Anne McClain are currently on the station.

Russia: 47 people

Aleksey Ovchinin and Oleg Kononenko are currently on the station.

Japan: 9 people
Canada: 8 people

David Saint-Jacques is currently on the station.

Italy: 5 people
France: 4 people
Germany: 3 people
Belgium: 1 person
Netherlands: 1 person
Sweden: 1 person
Brazil: 1 person
Denmark: 1 person
Kazakhstan: 1 person
Malaysia: 1 person
South Africa: 1 person
South Korea: 1 person
Spain: 1 person
Great Britain: 1 person
Go deeper: Where the International Space Station is right now
Go deeper