Pelosi's Trump-like taunts are working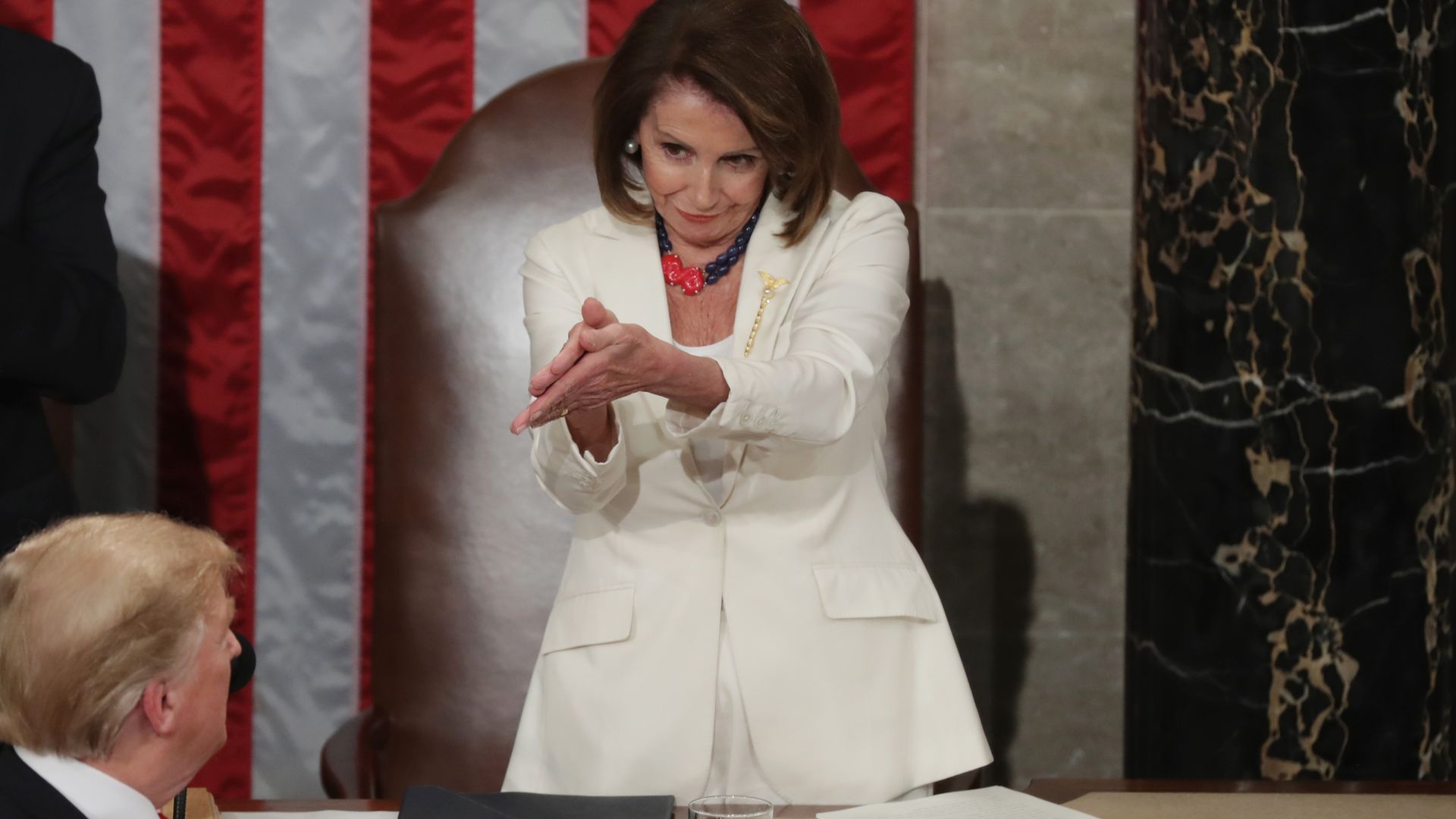 Speaker Pelosi, who used to treat President Trump like a naughty grandchild, last week adopted a notably more confrontational public posture, as she tried to defuse the impeachment fever rising among House Democrats.
Why it matters: "Pelosi's allies said her taunting of Trump now is intentional, designed to get under his skin and elicit an angry reaction," per the WashPost.
"I wish that his family or his administration or his staff would have an intervention for the good of the country," Pelosi said Thursday at her weekly press conference.
"There's no question, the White House is just crying out for impeachment," Pelosi added. "That's why he flipped yesterday."
Asked about her "intervention" dig, Pelosi warmed to it: "That's up to his family and his Cabinet and his staff in the White House. This is not behavior that rises to the dignity of the office of president of the United States."
A senior Democratic aide told me: "She's succeeded in making three things very clear: 1) She's interested in getting things done and he walked away again; 2) She's the only adult in Washington and is leading Dems with precision; 3) He's a toddler who pays a price for attacking her because he resorts to such publicly infantile lows to attack her." 
Even Trump allies can't believe he keeps falling for it: "I do this with my dog," one of them said.
Go deeper