Abortion bans could benefit Dems more than GOP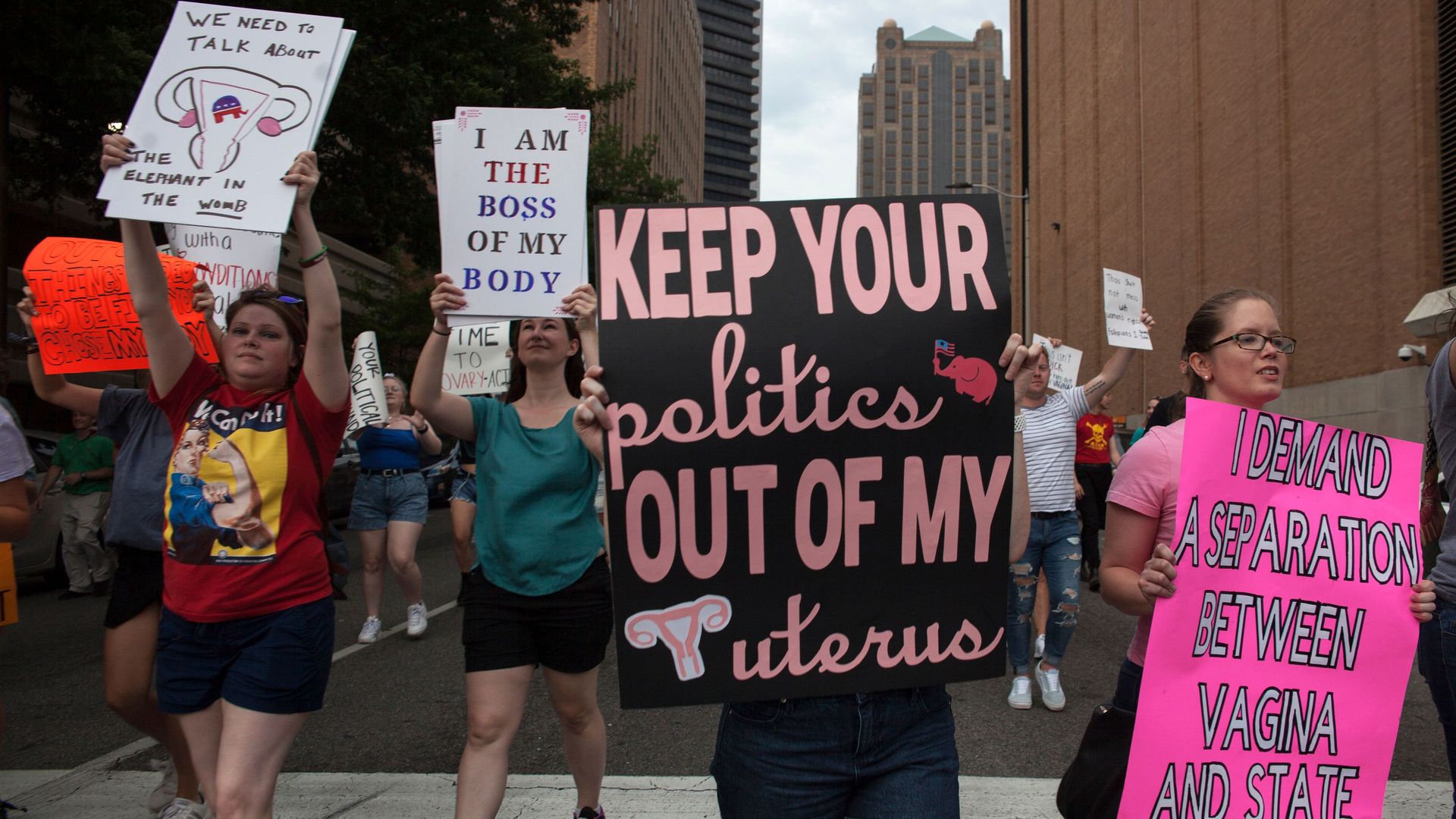 The flurry of abortion bans in GOP-controlled states may have provided Democrats with some ammo for the upcoming 2020 elections, helping them paint Republicans as extreme in swing states, reports AP.
Why it matters: Following the restrictive new Alabama abortion ban, Democrats have become more vocal, while Republicans seeking re-election are distancing themselves from the issue, per AP. Support for these extreme measures could alienate the GOP from more moderate women in swing states, but failing to support them could also alienate lawmakers from their anti-abortion rights base.
What they're saying: David Flaherty, a Colorado-based Republican consultant who has worked on congressional races, told AP, the Alabama law is "a loser for Republican candidates in Colorado, without question, and in many other swing parts of the country, because it's extreme. It's only going to widen the gender gap."
By the numbers: A poll by Kaiser Family Foundation shows that Americans support Roe v. Wade 2-1, per AP. Meanwhile a Gallup poll showed that 57% of adults who considered themselves anti-abortion rights, still said abortion should be legal in the case of rape or incest, per AP.
Go deeper: Where abortion restrictions stand: The states that have passed laws
Go deeper