2020 calendar increases Hispanic voting clout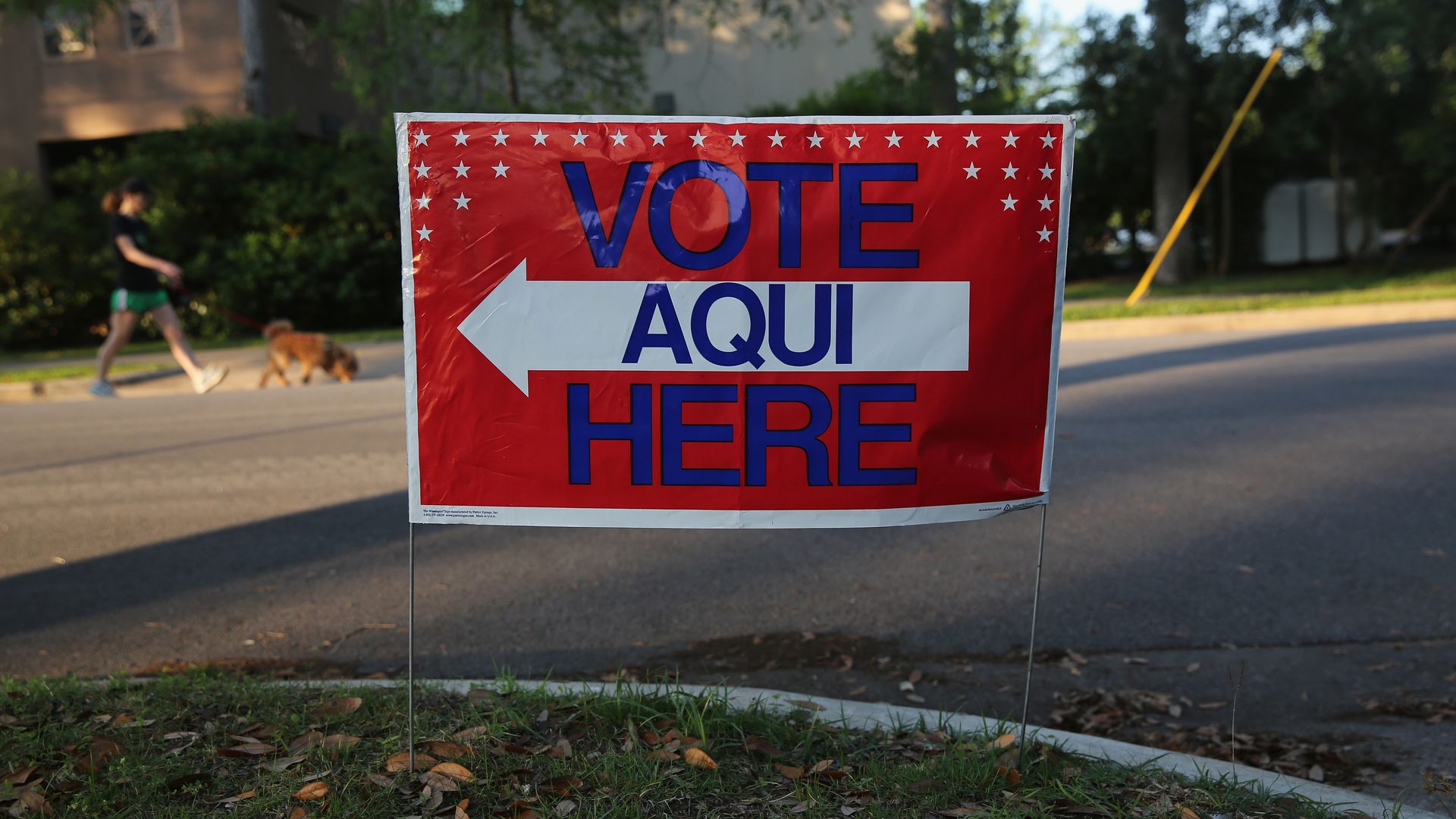 The 2 states with the largest Hispanic populations — California and Texas — will go to the polls earlier than usual in the 2020 Democratic primary race, the AP reports.
Why it matters: Candidates who can win consistent Hispanic support could potentially secure a viable path to survive the primary's frantic opening weeks.
Details: The 2 states — which vote on Super Tuesday, March 3 — are home to 13-plus million eligible Hispanic voters, nearly half of all such voters nationwide.
Buzz: Hispanic voter participation rates spiked 50% during the 2018 midterms, showing the largest participation increases of any other racial or ethnic group. Latino voters also increased their share of the voting population in 2018 by at least 3 percentage points in Arizona, Texas, Florida and Nevada.
Go deeper: Florida judge protects Spanish speakers voter rights
Go deeper