Trump orders declassification of information related to origins of Russia probe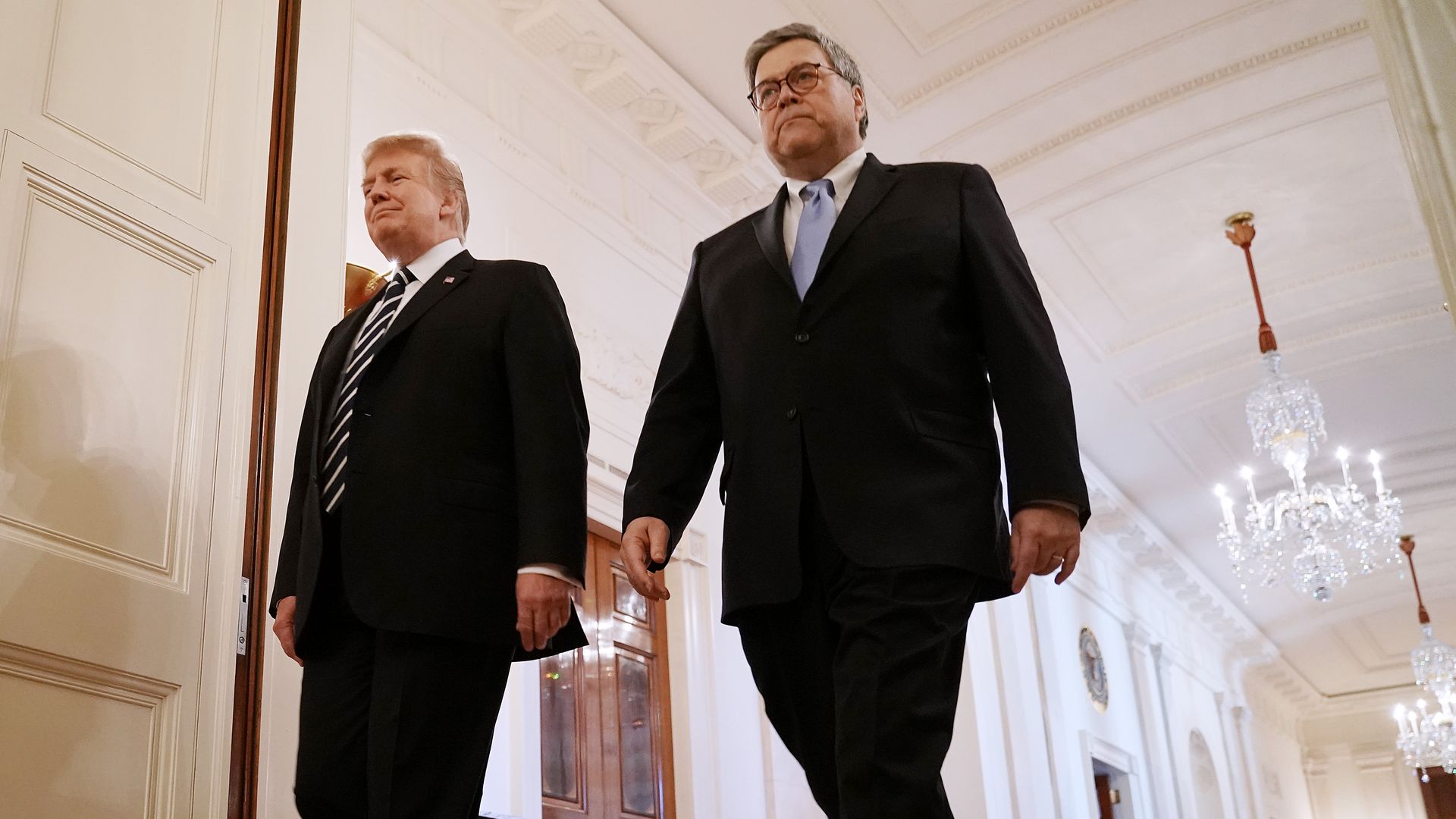 President Trump has directed the intelligence community to "quickly and fully cooperate" with Attorney General Bill Barr's investigation into the origins of the Russia probe.
Why it matters: The president's desire to examine Obama-era investigators is now in full swing. Trump has also given Barr unilateral authority to declassify relevant documents as he sees fit.
The backdrop: Trump's allies in Congress have pledged to investigate potential abuses by the intelligence community during the 2016 election — specifically whether the Russia probe was politically motivated.
Last month, Barr testified before a Senate panel, stating that spying by law enforcement officials on the 2016 Trump campaign "did occur." He later clarified that he wasn't saying improper surveillance occurred, but that he's "looking into it."
Statement from White House Press Secretary Sarah Sanders:
"Today, at the request and recommendation of the Attorney General of the United States, President Donald J. Trump directed the intelligence community to quickly and fully cooperate with the Attorney General's investigation into surveillance activities during the 2016 Presidential election. The Attorney General has also been delegated full and complete authority to declassify information pertaining to this investigation, in accordance with the long-established standards for handling classified information. Today's action will help ensure that all Americans learn the truth about the events that occurred, and the actions that were taken, during the last Presidential election and will restore confidence in our public institutions."
Go deeper: Barr builds team to review FBI's actions during Trump investigation
Go deeper