Trump demands to be paid back for immigrants' use of public benefits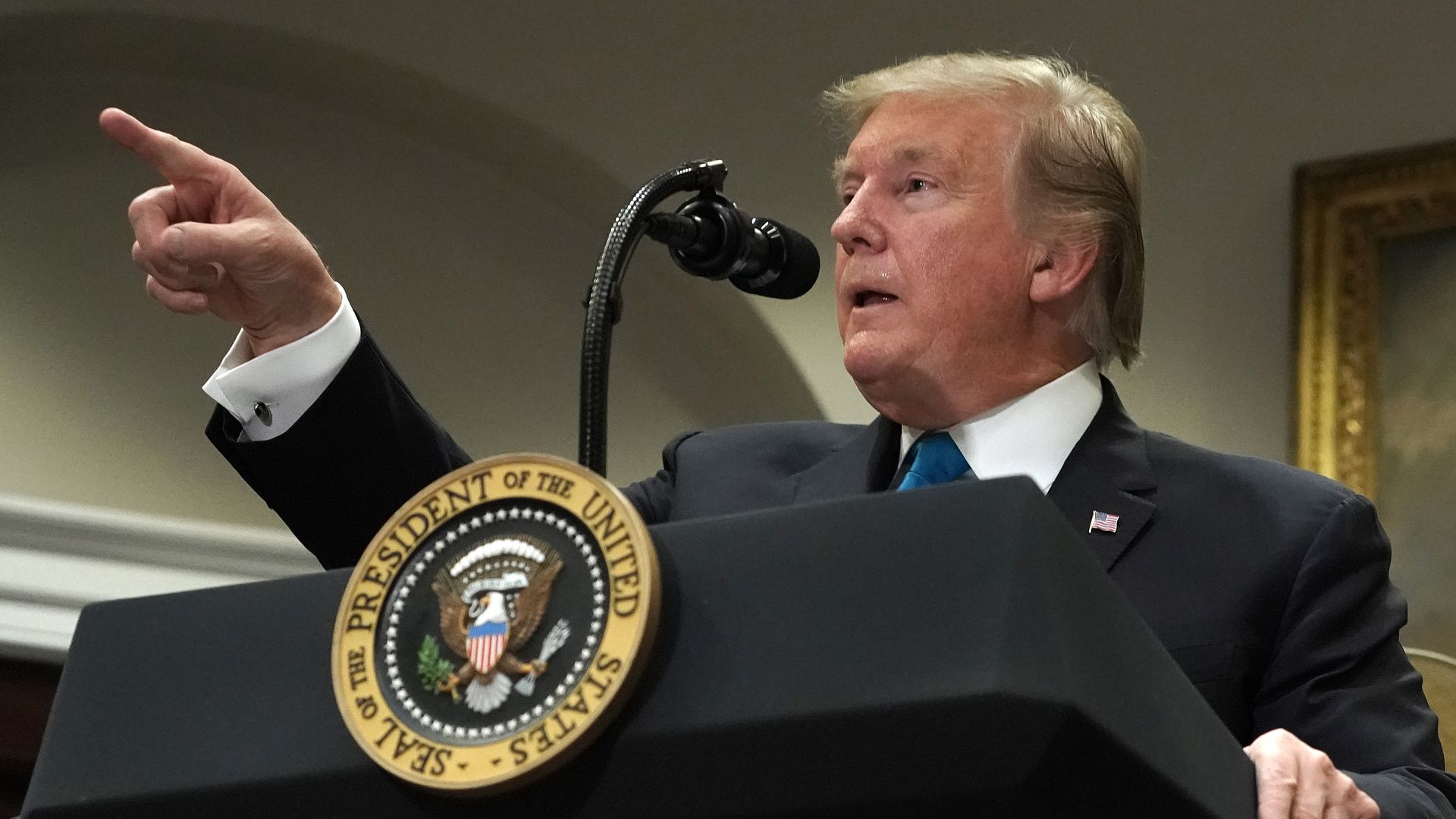 President Trump issued a memo Thursday evening that could require citizens or legal residents in the U.S. who sponsor immigrants — oftentimes family members — to pay back the government for any public benefits used by the immigrants they've sponsored.
Why it matters: For more than two decades, anyone who files for a green card for a family member or other immigrant must pledge financial responsibility if that immigrant uses public benefit programs such as food stamps or Medicaid. Many immigration lawyers have assured people that the law is rarely, if ever, enforced, according to former DOJ immigration lawyer Leon Fresco. That could change.
Trump has ordered government agencies to establish rules over the next 90 days that would force immigrant sponsors to reimburse the government for immigrants' use of means-tested federal benefit programs.
In 180 days, Trump asked the State Department and Department of Homeland Security to determine whether Americans who are "delinquent on the sponsor's reimbursement obligation" are able to sponsor future immigrants.
Between the lines: Not all green card holders are even eligible for these benefit programs. Many programs require immigrants to have had a green card for more than 5 years. It is unclear how many people the new enforcement rules would impact.
Go deeper