Poll: Most Americans think Mueller, McGahn should testify before Congress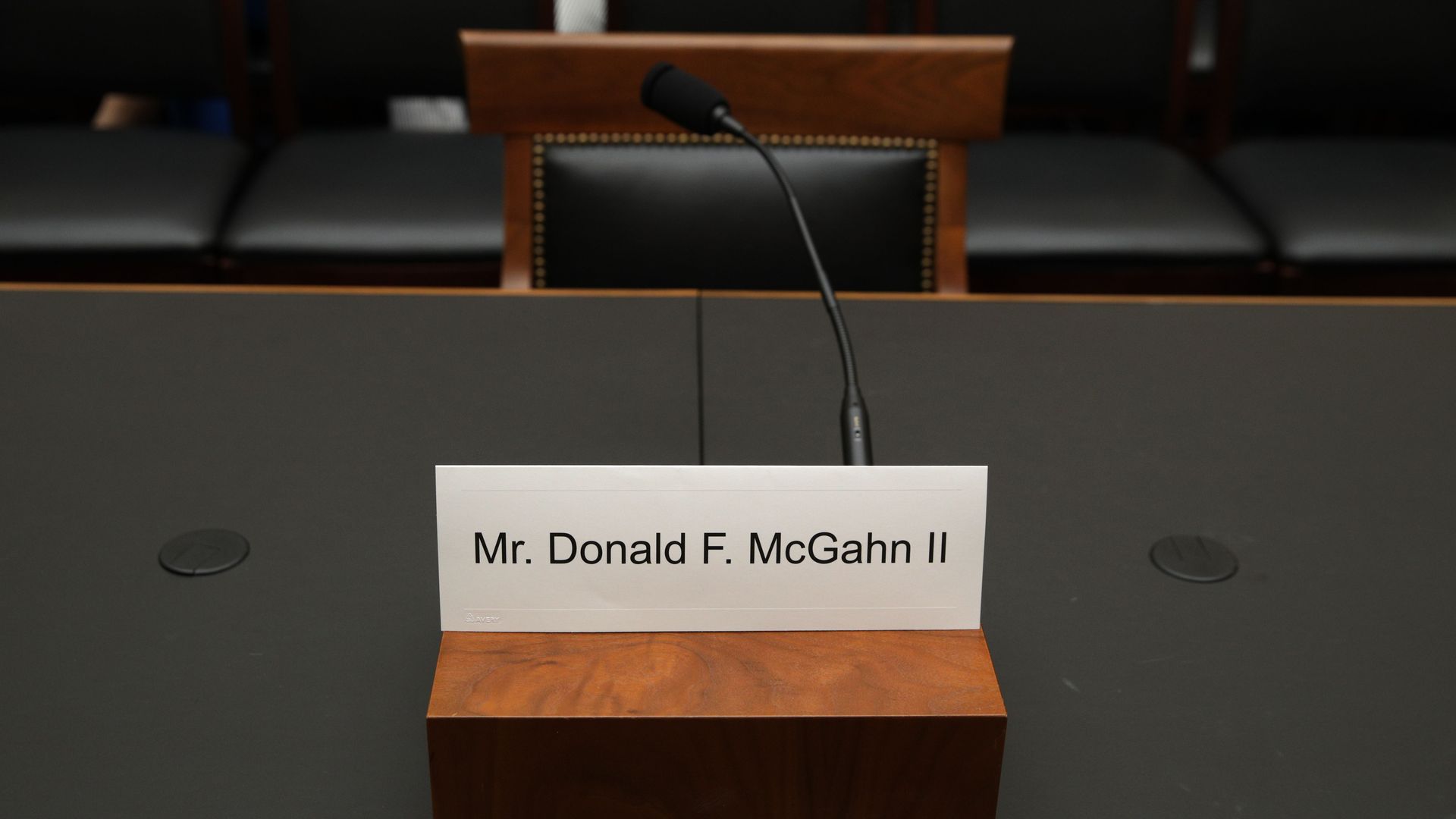 Most Americans believe special counsel Robert Mueller and former White House counsel Don McGahn should testify before Congress, even as a slight majority also think "Congress should move on to other issues," according to a new Monmouth University poll.
Why it matters, via a statement from Patrick Murray, director of the Monmouth University Polling Institute: "This investigation has become so pervasive that it is seen as distracting Congress from the business of governing. ... [F]urther stonewalling by the Trump administration could actually pay off in short-term political losses for the Democrats as they get bogged down in legal battles over subpoenas."
By the numbers: 73% of Americans believe Mueller should testify before Congress, and 67% of Americans believe McGahn should do so. 69% say Congress should get a full version of the Mueller report along with supporting documents.
39% of Americans believe President Trump should be impeached and compelled to leave the presidency, but 56% disagree.
The backdrop: McGahn's refusal to testify this week has been a tipping point in calls for impeachment by House Democrats. Mueller's team reportedly wants to avoid the appearance of partisanship if he testifies, but top Democrats like House Judiciary Chairman Jerry Nadler are calling for Mueller to discuss his report publicly.
Go deeper: McGahn's lawyer tells House panel he will defy congressional subpoena
Go deeper