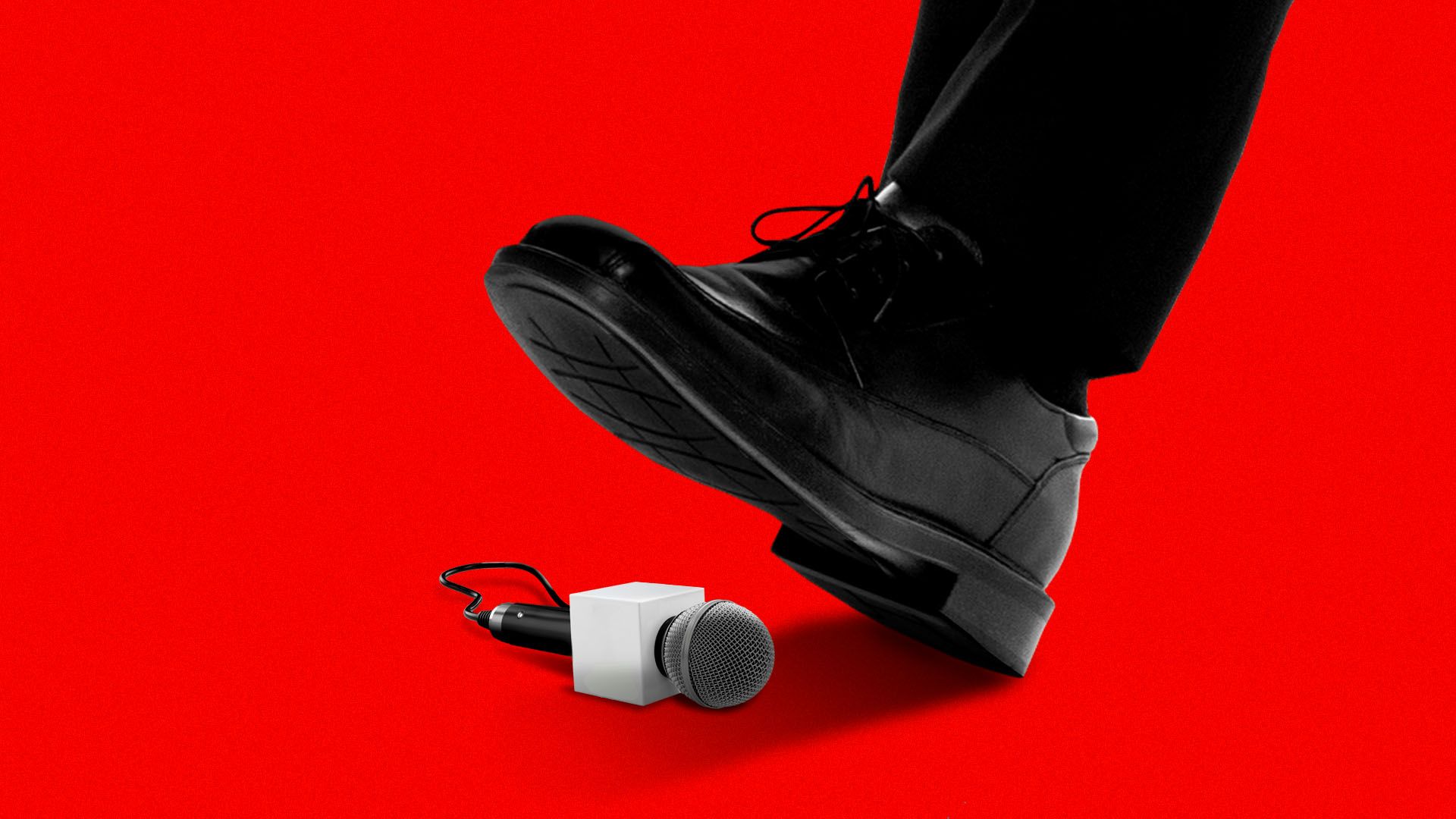 President Trump has a penchant for ganging up on the "mainstream media," but lately his attacks have spread to ganging up on any information gatekeeper — from Big Tech platforms to newscasters on his favorite network.
Why it matters: Trump has spent years shooting the messenger, but as his presidency rolls on, so do his grievances against any information platform that may, at some point, work against his interests.
Sunday shows: The president has always disliked "the mainstream media," but his ire lately has turned toward Sunday political shows, specifically. Last weekend he tweeted multiple times about the "Fake News Sunday Political Shows," even calling out Fox's own Chris Wallace for interviewing Pete Buttigieg.
Technology platforms: The White House launched a new tool last week that will allow any U.S. citizen to submit a complaint if they think they were unfairly censored on social media platforms. This attitude demonstrates a reversal of the president's stance toward free speech on social media platforms since he was inaugurated in 2017.
Legal processes: In the past few weeks, the president has become emboldened in defying Congressional subpoenas to have information come out regarding his 2016 campaign, his tax returns and information around his business dealings.
Between the lines: The administration has pushed to undermine key White House press traditions that are meant to bring more information to the public.
The White House hasn't held a press briefing in weeks.
The administration has taken away press passes from journalists and barred certain reporters from events and briefings.
The president has faced lawsuits from civic groups that complain he is violating the First Amendment by blocking people on Twitter.
Be smart: As CNN's Oliver Darcy explains on CNN's Reliable Sources show with Brian Stelter, part of the strategy is to make Americans in the middle of the country think that they're under attack by elitist institutions. "They're out to censor your ideas, you're under attack, and they're using that, effectively, fear mongering."
Go deeper:
Go deeper