In photos: Oklahoma and Texas hit by powerful storms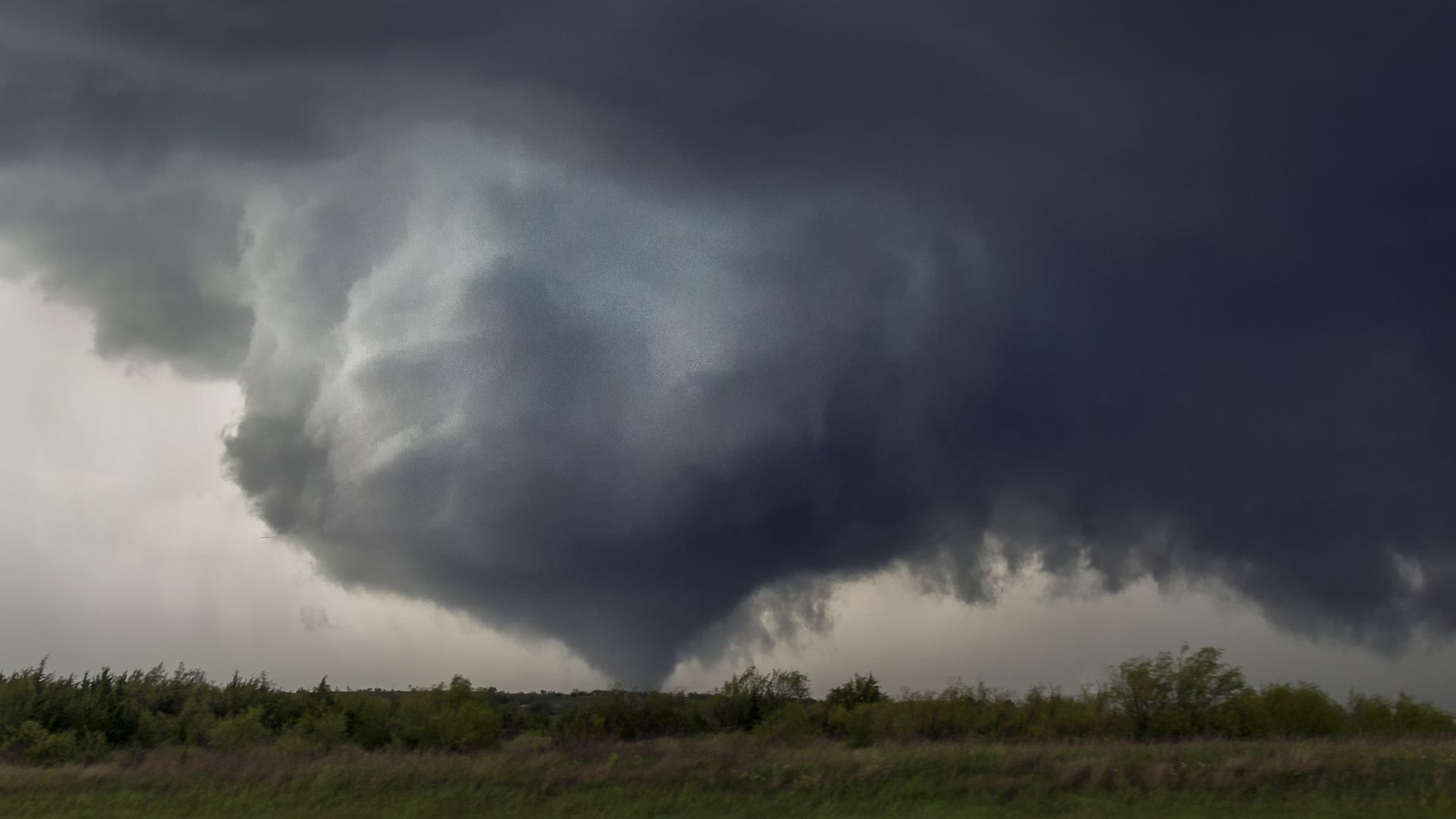 A tornado struck near Paducah, Texas, just after 3pm CST Monday, kickstarting a potentially deadly severe weather outbreak that's expected to continue to hit northern Texas and across Oklahoma through Tuesday.
Between the lines, per Axios' Andrew Freedman: An unusually powerful jet stream is roaring above the central and southern Plains, and there is plenty of wind shear (winds changing speed and/or direction with height) and powder-keg-like instability to trigger thunderstorms to erupt. Forecasters have warned of "significant threat to life and property" from this severe weather event, both from tornadoes and flash flooding.
Go deeper: "High risk" tornado outbreak underway in Texas, Oklahoma
Go deeper