Nadler threatens McGahn with contempt if he doesn't testify in Congress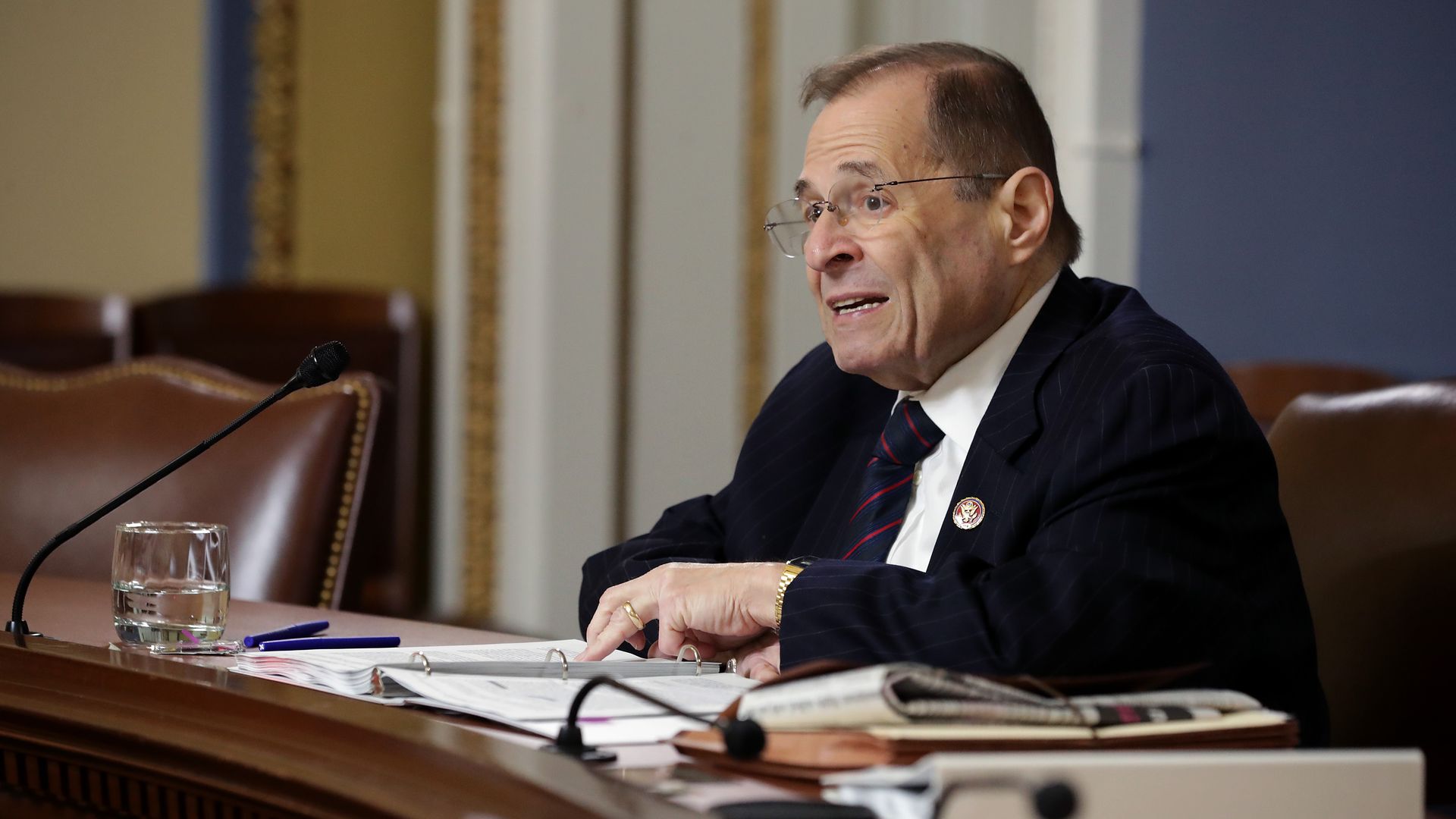 House Judiciary Chairman Jerry Nadler sent a letter to Don McGahn Monday warning he'd use "all enforcement mechanisms" to compel him to testify, after the former White House counsel informed Nadler that he'd defy a congressional subpoena.
Details: Nadler later told CNN's "Cuomo Prime Time" if McGahn didn't testify in Congress as scheduled Tuesday, "the first thing we're going to have to do is hold McGahn in contempt."
Why it matters: McGahn became the latest former White House official instructed by the Trump administration to defy a subpoena from a House committee and not testify. He was a key player in some of the most tumultuous episodes outlined in special counsel Robert Mueller's report, especially potential instances of obstruction of justice — something Nadler noted in a statement he issued earlier in which he stressed McGahn was expected to appear before the House committee.
The big picture: The White House instructed McGahn this month not to provide documents requested under the House Judiciary's subpoena, later asserting executive privilege over the material.
Go deeper: The other Don: McGahn is one of the Mueller report's biggest stars
Go deeper