Why Bernie Sanders is crashing Walmart's annual shareholders' meeting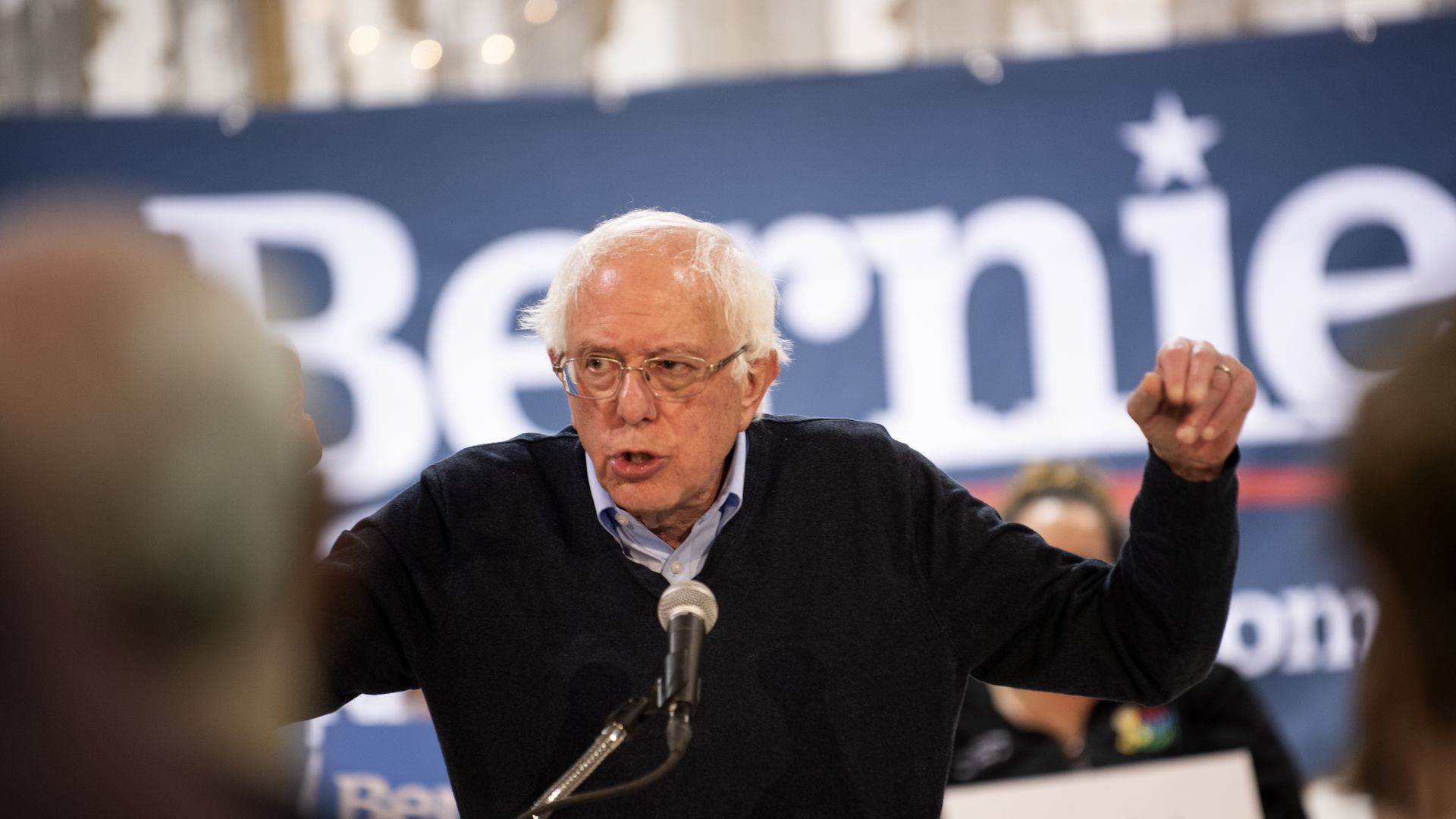 Over the years, Walmart's bosses have invited dozens of A-listers, including Justin Timberlake, Jamie Foxx and Carly Rae Jepsen, to its annual shareholders' meeting in Bentonville, Arkansas. This year, workers, who are attending the meeting to lobby for higher pay and better benefits, invited their own guest: Sen. Bernie Sanders.
Why it matters: In the 1980s, Walmart was the archvillain of capitalism. Now, Amazon has largely taken its place, fielding most of the criticism from political candidates and academics for its size and influence. But Walmart, which is still far bigger by sales volume than Amazon, is starting to creep back into the debate.
Details:
Sanders is attending the June 5 meeting to stand with workers as they introduce a proposal asking for a seat on the company's board for hourly workers.
Last year, Walmart CEO Doug McMillon made $23.6 million. That's 1,076 times more than the median salary of hourly workers, which was $22,000, according to a Washington Post analysis of company filings.
Sanders told the Post: "If hourly workers at Walmart were well represented on its board, I doubt you would see the CEO of Walmart making over a thousand times more than its average worker."
Walmart told Axios: "The company will respond to specific shareholder proposals once they are formally presented. ... If Sen. Sanders attends, we hope he will approach his visit not as a campaign stop, but as a constructive opportunity to learn about the many ways we're working to provide increased economic opportunity, mobility and benefits to our associates."
Go deeper: Walmart wants to be the anti-Amazon
Go deeper