Palestinians say they won't take part in White House's peace plan launch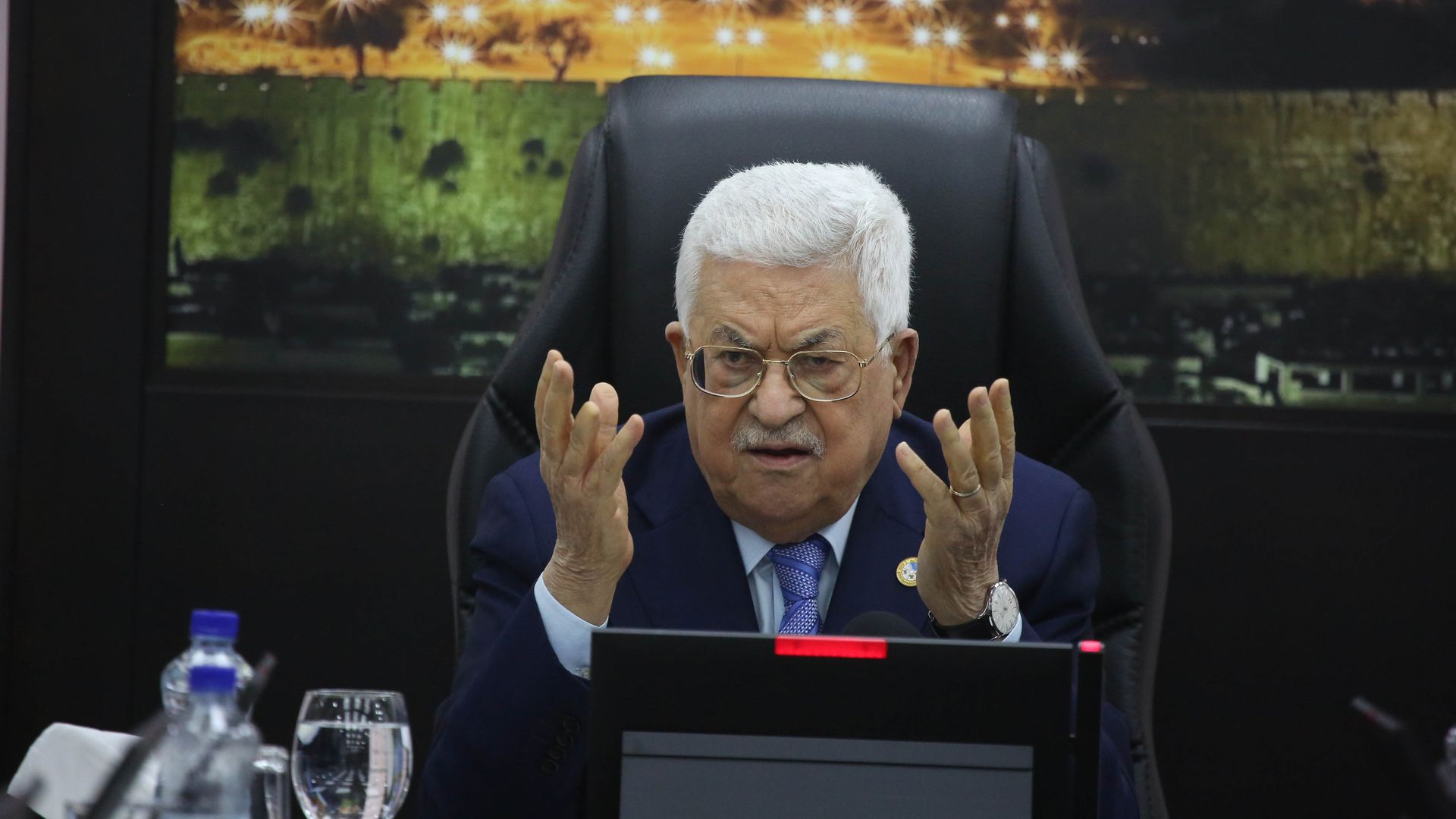 Palestinian leadership gave a cool response to the White House's announcement that it will launch the economic part of its Middle East peace plan next month at a conference in Bahrain, with one top official indicating they will not show up.
Why it matters: The White House put forward the economic part of the plan first so the Palestinians, who have been boycotting relations with the U.S. since President Trump's decision to move the U.S. Embassy in Israel in Jerusalem, would not reject it out of hand.
The Palestinians fear that the Trump administration is trying to give them huge economic benefits in return for giving up on their political aspirations — mainly an independent state in the West Bank, Gaza and East Jerusalem.
Driving the news: Palestinian Social Development Minister Ahmed Majdalani said after Monday's Cabinet meeting that Palestinian officials will not attend the conference in Bahrain.
Prominent Palestinian businessman Bashar Al-Masri wrote on his Facebook page that he was invited to the conference but decided that he and his employees will not participate because the event is outside the Palestinian consensus.
What else they're saying:
Palestinian President Mahmoud Abbas' spokesman Nabil Abu Rudeineh struck a pessimistic tone, saying, "An economic initiative without a political horizon will lead nowhere."
Palestinian Prime Minister Mohammad Shtayyeh said at the top of the Cabinet meeting that the Palestinians were not consulted at all regarding the timing and the substance of the Bahrain conference. He added, "We are not looking to improve our conditions of life under Israeli occupation but for a political solution that will end the occupation and will lead to a Palestinian state."
PLO Secretary-General Saeb Erekat said, "Attempts at promoting an economic normalization of the Israeli occupation of Palestine will be rejected."
Worth noting: Israel still hasn't reacted at all to the White House announcement.
Go deeper: Kushner says Middle East peace plan focuses on "drawing the borders"
Go deeper