Joe Biden to take on Trump in his kickoff speech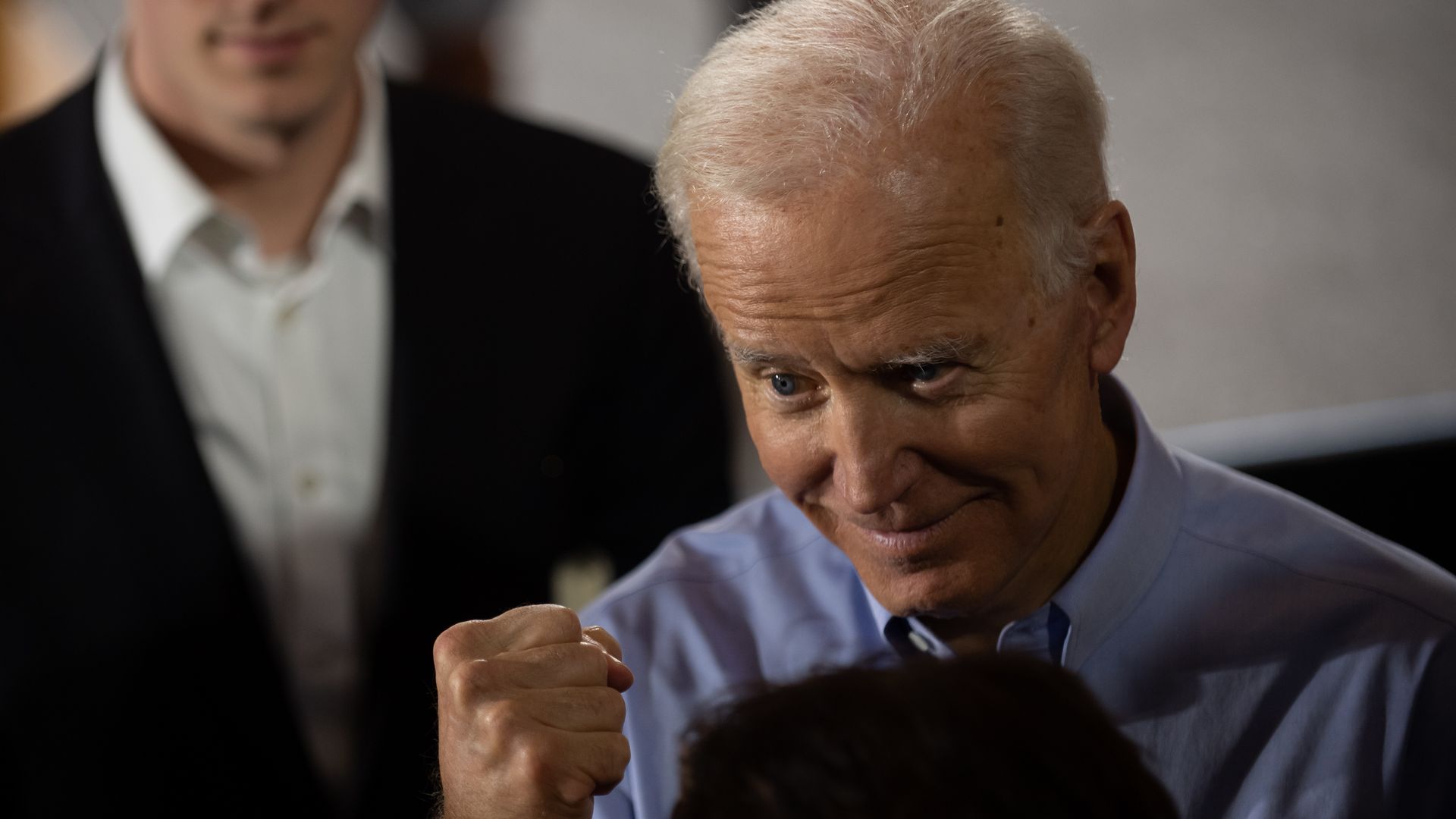 Joe Biden is officially kicking off his 2020 campaign with a message about how President Trump is dividing the country on race, religion, ethnicity and sexual orientation, according to his campaign.
Details: Biden will say we need a president for everyone — not just Trump's base. And he will ask voters to choose unity (Biden) over division (Trump). His rally will be in Eakin's Oval in downtown Philadelphia and the campaign said they expect 2,000 people. (Kamala Harris' campaign estimated 20,000 people attended her kickoff rally in Oakland, California.)
Why it matters: You'll hear other things, like restoring the soul of America and fighting for the working class. But Biden's focus on Trump fits the general election strategy he's been running all along — and it baits the president to continue attacking him.
Biden will say that despite the deep division in the country, there's nothing that Americans can't do, but only if we fix our broken political system.
The campaign views this Philly rally as the end to their 3-week campaign launch and the introduction to Biden's third pillar of his message: bringing the country together.
There will be watch parties hosted by Biden supporters in all 50 states as well as Puerto Rico.
What to watch: Trump is holding a rally in Montoursville, Pennsylvania on Monday to support Fred Keller, a GOP congressional candidate who has a special election on May 21. Expect him to mention Biden at least once.
Go deeper: Biden plots an early kill.

Go deeper