Bernie Sanders unveils plan to reform public education system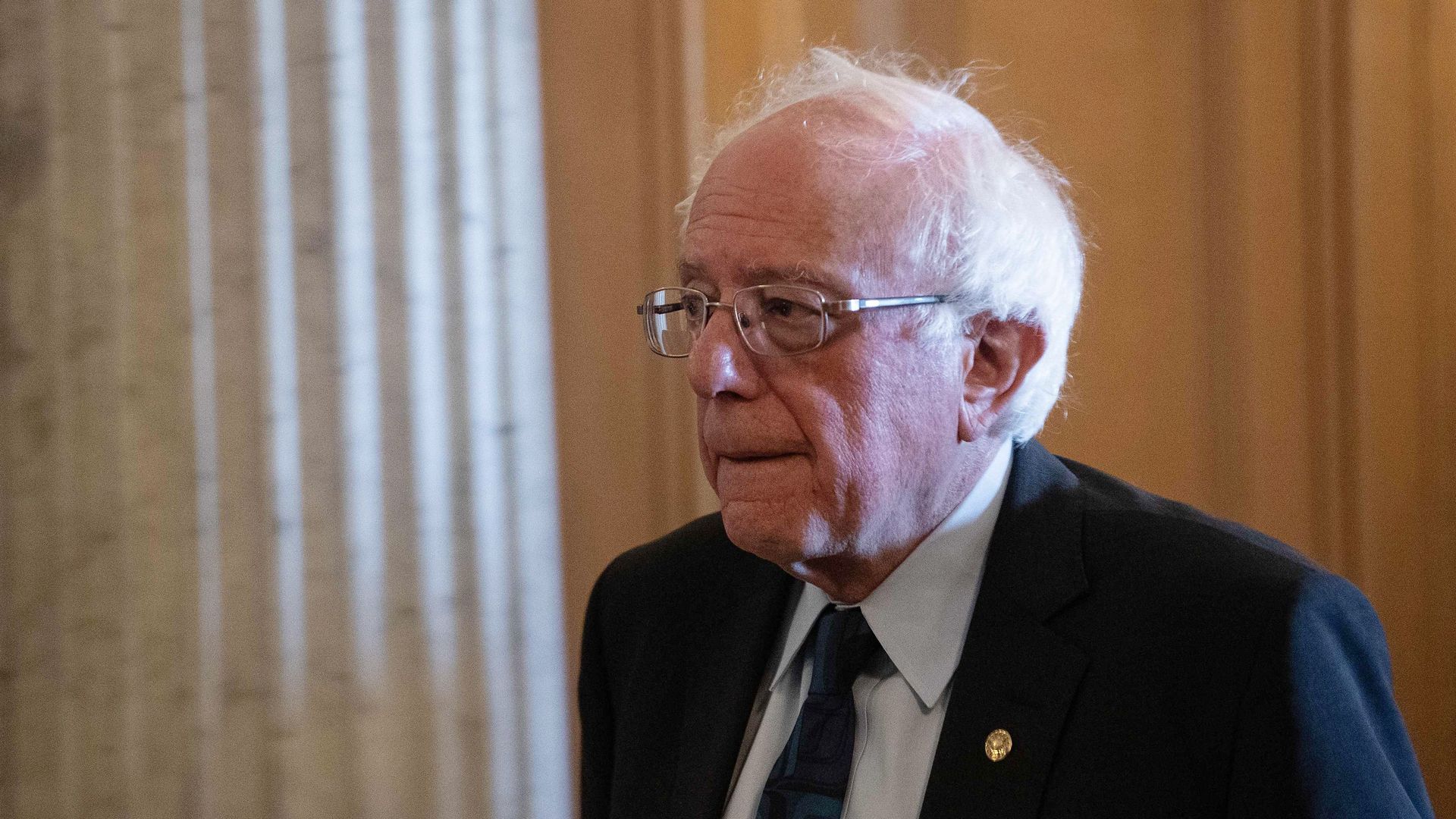 2020 presidential candidate Sen. Bernie Sanders (I-Vt.) revealed a plan on Saturday to reform education with a focus on reducing racial and economic segregation.
The big picture: Sanders K-12 plan focuses on the needs of students of color and low-income students, providing free universal meals and expanding after-school programs. He also addresses reversing changes made by Secretary of Education Betsy DeVos, including those affecting Title IX and the Department of Education Office of Civil Rights.
Why it matters: Sanders' plan is part of a renewed effort to court black Democratic voters, especially by addressing groups like the NAACP, which has been vocal against like charter schools, reports Reuters.
Key Details:
Combating racial discrimination and school segregation: Sanders wants to increase funding for at-risk schools, public magnet schools, the Department of Education's Office of Civil Rights and Historically Black Colleges and Universities.
Ban all for-profit charter schools: Sanders argues these schools further discriminate against more disenfranchised students and are part of a larger plan to privatize education.
Equitable funding for public schools: Sanders wants schools to cover the cost of college-readiness exams, reexamine the link between tax property and school funding, increase resources to shrink class sizes, support the arts and foreign language studies and provide $5 billion annually for technical education.
Strengthen the Individuals with Disabilities Education Act (IDEA): Sanders is proposing the government cover at least 50% of funding for special education and address the special education teacher shortage.
Raise teacher salaries: Sanders says he will set the starting salary for teachers at $60,000, end the gender pay gap for teachers, create a grant program for school supplies and triple the tax deduction for educator expenses paid out of pocket.
Expand after-school and summer education programs: Sanders wants to spend $5 billion annually to expand access to summer and after-school programs, teen centers and tutoring.
Universal school meals: Sanders wants to provide year-round free school breakfast and lunch and expand summer EBT programs.
Community schools: The Vermont senator wants $5 billion in annual funding for schools to provide a holistic approach to learning and more services such as job training, GED and ESL classes.
School infrastructure: Sanders wants increased funding to modernize and renovate schools, and adapt them to be more environmentally friendly.
Make schools a safe and inclusive place for all: He wants to pass legislation to protect the rights of LGBTQ students, increase protection under Title IX, pass comprehensive gun violence protection laws and ensure immigrant children aren't harassed.
Go deeper