Rare, explosive weather pattern targets U.S. with snow, tornadoes, heat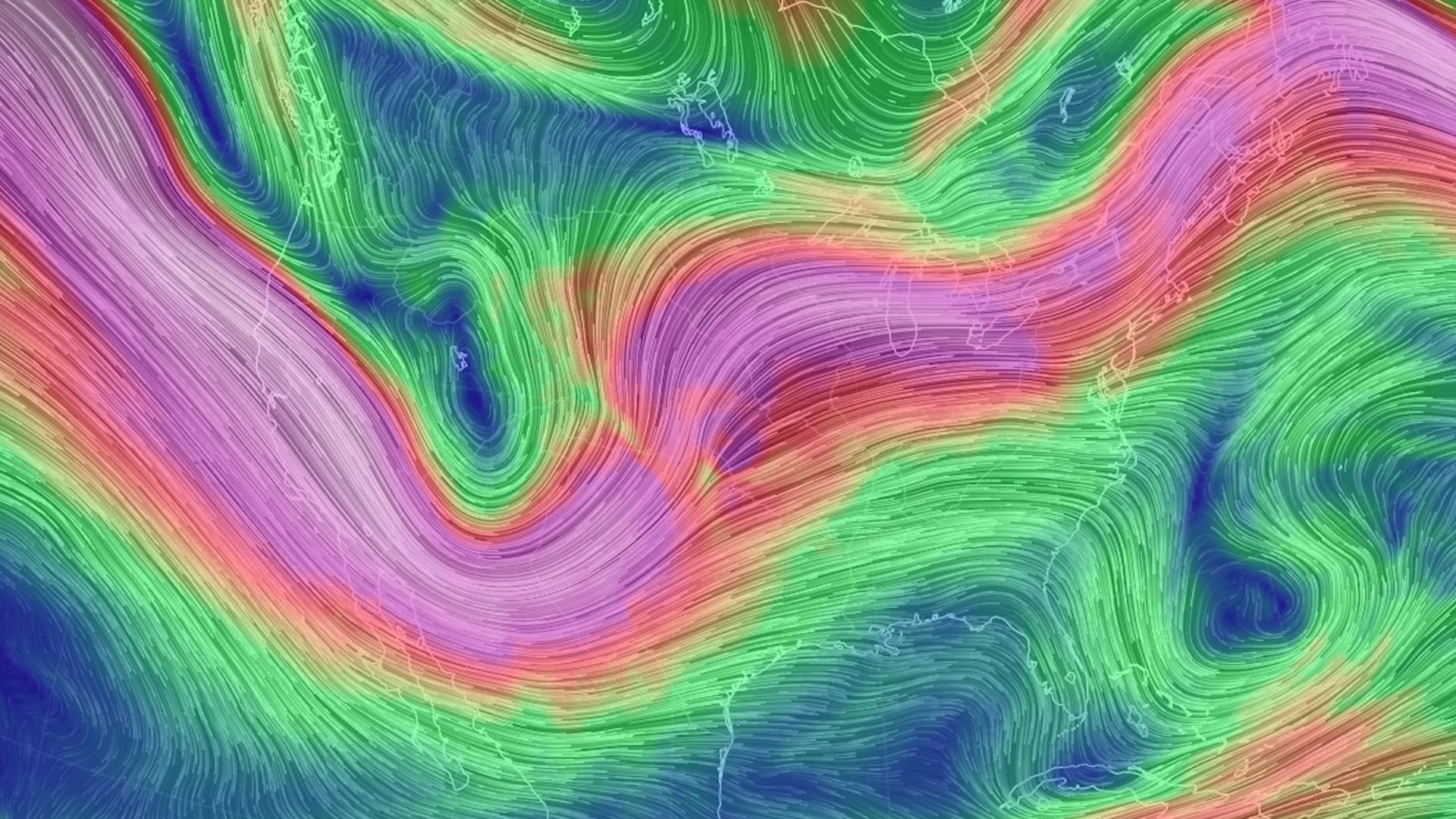 Depending where you live in the U.S., you might experience severe thunderstorms, flooding rains, sizzling heat, or unseasonable cold and snow during the next five days as an unusually divisive weather pattern develops across the Lower 48.
Why it matters: There is the potential for multiple rounds of severe thunderstorms in the nation's midsection, beginning on Friday, and continuing this weekend into next week. Because soils are so saturated in the central states, flooding will be a major concern with this weather pattern, which will feature a collision between late winter-like cold in the Rockies and Mountain West and sizzling mid-summer weather in the Southeast.
Threat level: Meteorologists are confident that the weather pattern across the continental U.S. will tee up multiple hazards nationwide, particularly on Friday and Friday night, when the first round of severe thunderstorms erupt across the Plains, and again from Sunday night through Tuesday, when an unusually powerful storm may erupt in Kansas.
There's also a threat of severe thunderstorms in the Northeast on Monday.
How it works: The severe storms, flooding, heat wave and yes, even snow, will result from an unusually powerful series of jet stream disturbances crashing into the U.S. from above the Pacific.
In fact, the jet stream intensity forecast by multiple computer models would be intense even for the winter, and is almost unheard of during spring in the mid-section of the country, with winds at around 30,000 feet screaming along at about 125 to 150 miles per hour.
The state of play: These waves of energy will help spark severe thunderstorms, which will contain large hail, damaging winds, and tornadoes. Eventually, the weather pattern will evolve to result in a starkly divided country between an unusually cold West and an unusually mild Southeast.
The battle zone in between is where many of the most intense storms will ignite.
The greatest chance of flooding rains exists from the Texas Panhandle to Iowa in association with the storm system that will form in the early-to-middle part of next week.
Rainfall totals of up to a foot in a short period of time are not out of the question, and this could lead to deadly flash flooding.
Computer models are showing a strong "death ridge" of high pressure developing over the Southeast beginning early next week. This pattern could yield temperatures in the mid-90s to near 100°F in Atlanta during much of the week, and temperatures exceeding the century mark in northern Florida.
The heat in the Southeast is likely to become a national news story next week as all-time monthly records could be threatened.
1 storm-chasing thing: While many amateur storm chasers will head to the Plains during the next few days, the severe weather may benefit a major federal storm research project aimed at solving some of the nagging mysteries of tornado formation.
Go deeper: Researchers deploy drones, hurricane hunter to uncover tornado formation secrets
Go deeper