Bill de Blasio admits he may not qualify for first primary debate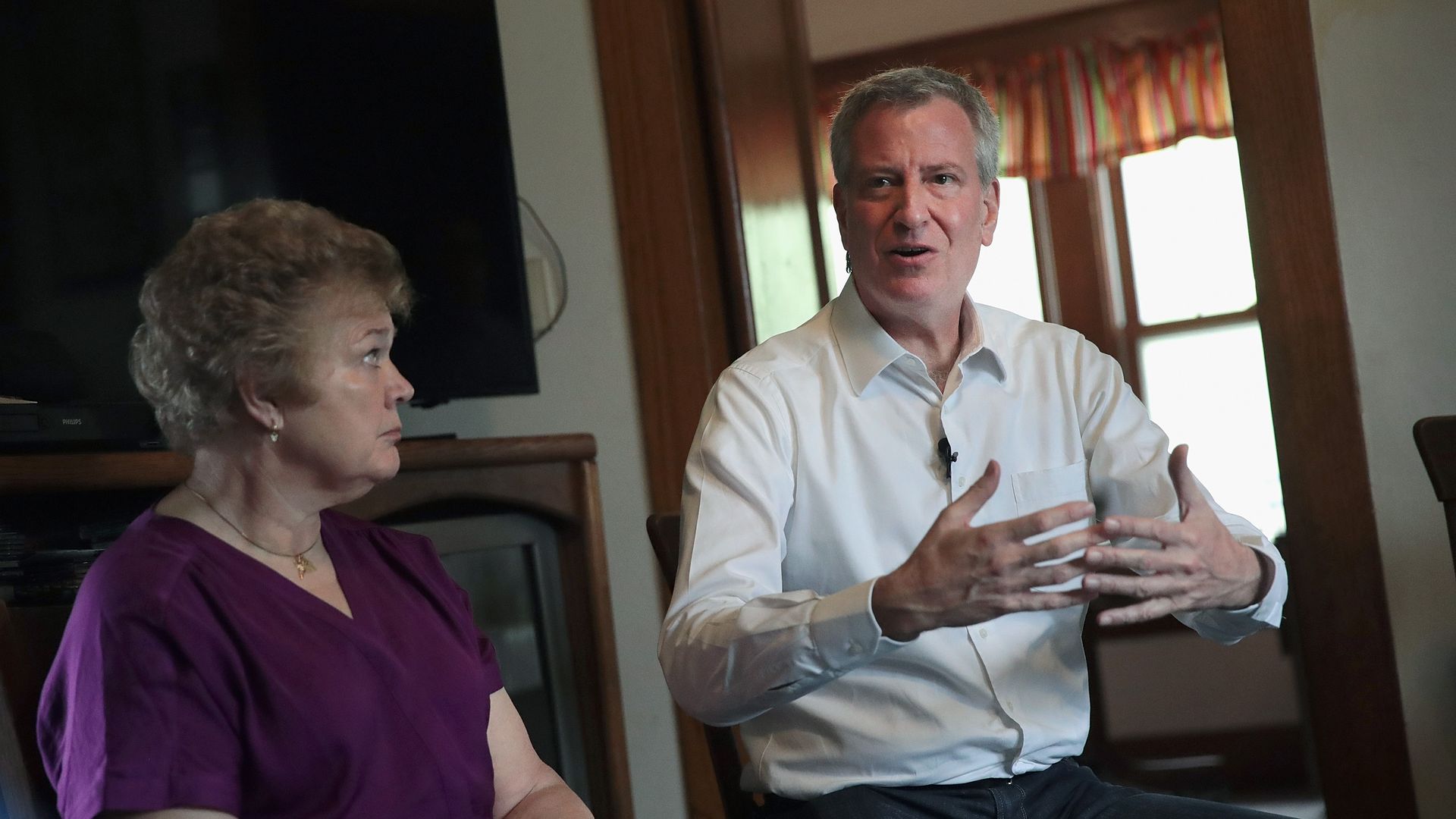 New York City Mayor Bill de Blasio claimed that it seems unlikely he will qualify for the first Democratic primary presidential debate, but he argued that doesn't signal a failing campaign, reports Politico.
"We have a third poll that we think is a qualifying poll from Reuters that puts me at the qualifying level. But remember, even if you get those three polls, there's still a comparative dynamic with the candidates that has to ensue, so I'm not setting the expectation that I'll be in it."
— Bill de Blasio told Politico
Why it matters: De Blasio's campaign is already off to a rocky start — just 1 day in — with some questioning why he'd even want to join such a crowded Democratic field. But the chance to step onto the debate stage could present an opportunity to reintroduce himself to American voters and specify policy priorities.
Context: Already, de Blasio said he has secured at least 1% in 3 polls. But because there are now 23 Democrats — and the DNC has said that no more than 20 candidates will appear in the June or July debates — he may need to collect contributions from 65,000 unique donors, including 200 donors from 20 different states to qualify.
Go deeper: Which 2020 candidates have qualified for the debates
Go deeper