Yang pitches himself as crypto community's 2020 presidential pick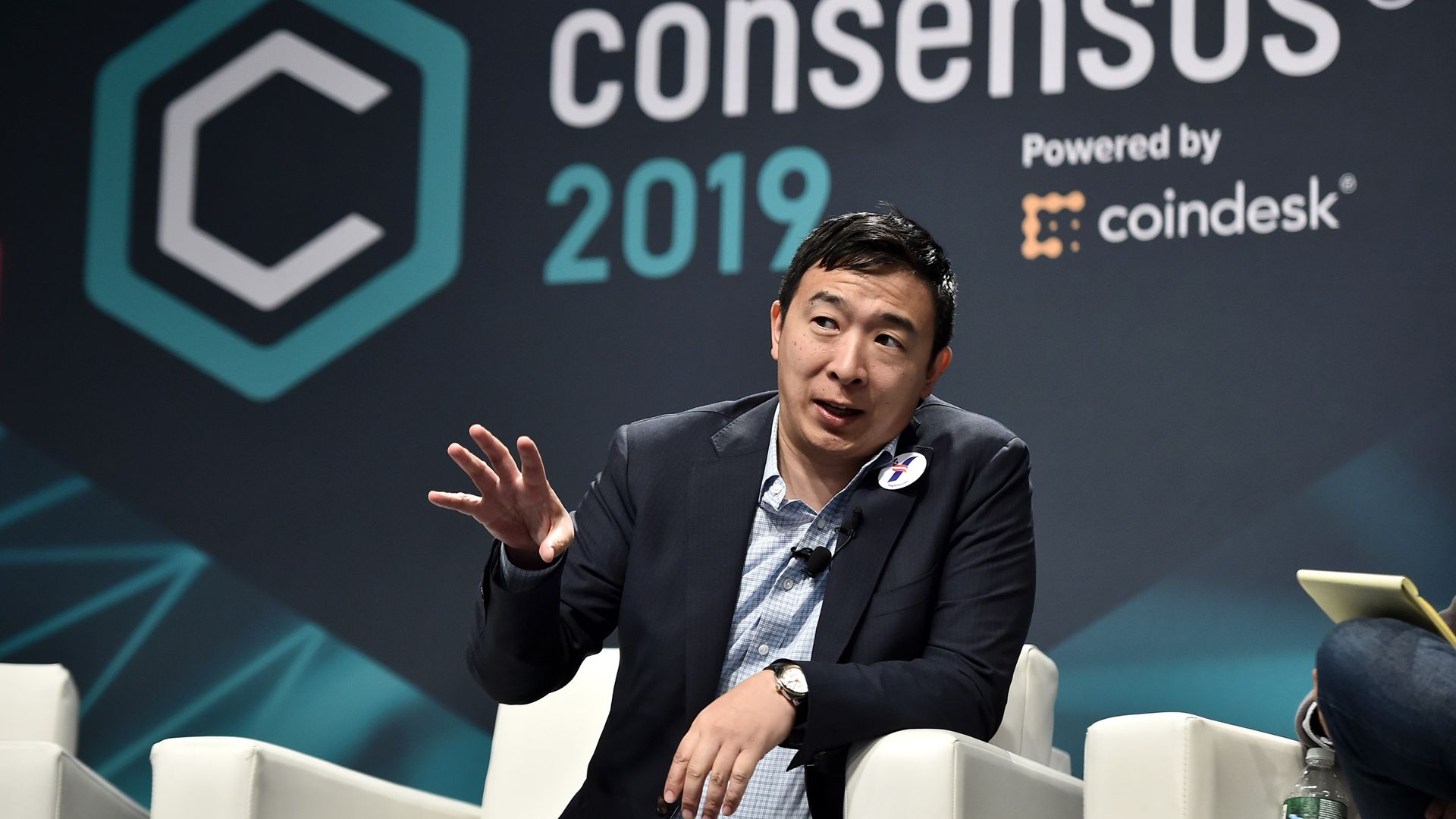 Democratic 2020 hopeful Andrew Yang pitched himself as the top presidential pick for the crypto community at the Consensus conference in New York Wednesday.
What he's saying: "[B]lockchain needs to be a big part of our future," Yang said during a keynote address, according to Fortune. "If I'm in the White House, oh boy are we going to have some fun in terms of the crypto currency community."
The big picture: Yang has published a policy for a national framework on crypto-digital regulation and consumer protection, in which he calls for clear guidelines and tax rules. The former tech executive who founded Venture for America, a nonprofit young entrepreneur fellowship program, says he doesn't own any crypto currency.
He told Bloomberg after the Consensus conference, "We just need to provide rules of the road. We need to figure out which agency is going to be interacting with individual currencies."
Go deeper