On tech speech, White House goes it alone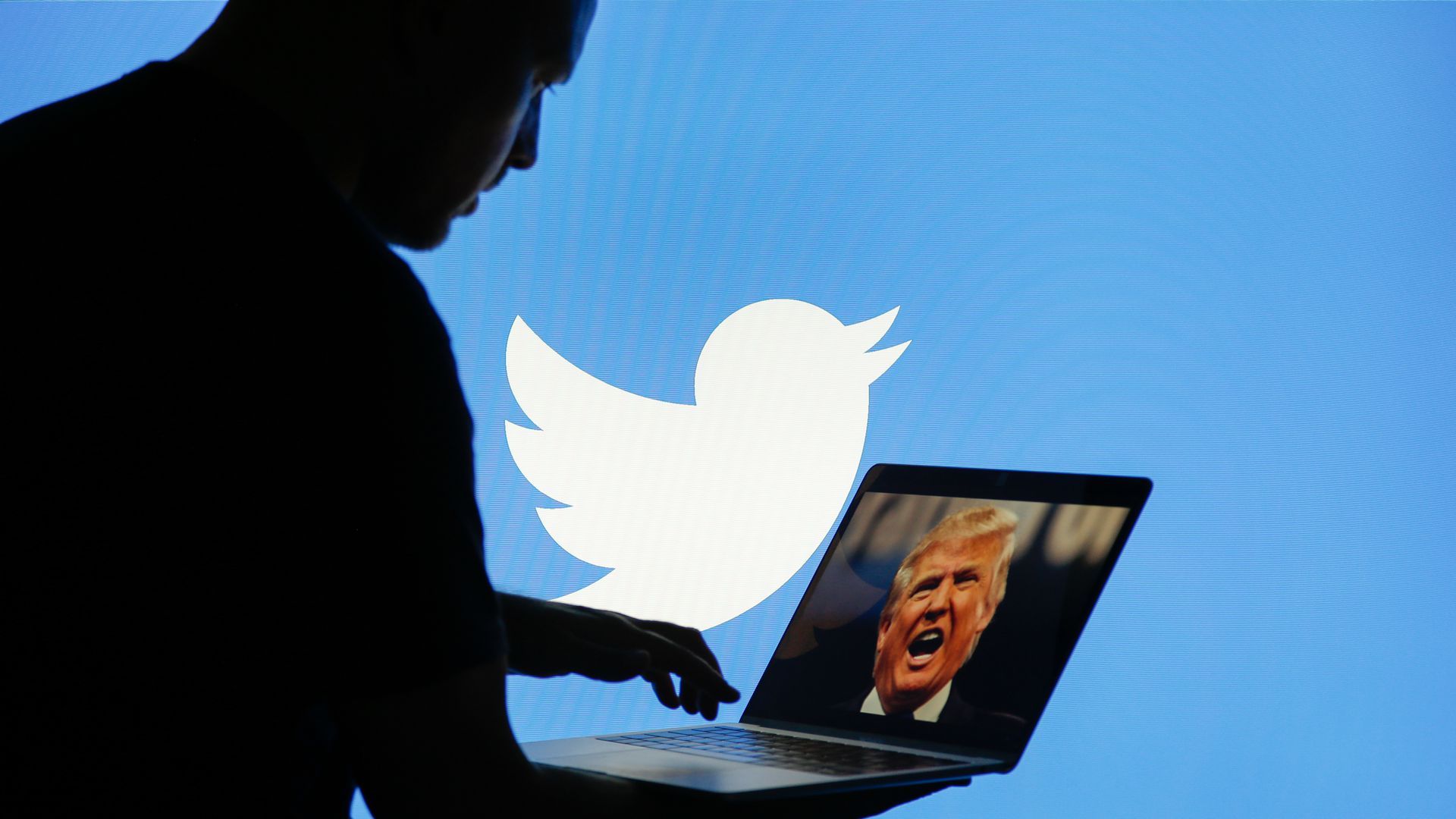 While world leaders joined with tech companies to sign a pact to combat terrorists and extremists online, the Trump White House broke from the agreement and offered its own tool Wednesday for countering what it sees as censorship by tech platforms.
Why it matters: The move is a signal that the White House is looking to step up its fight against Silicon Valley companies over accusations of bias rather than work with them and its allies to reduce online threats.
Driving the news: On Wednesday, New Zealand Prime Minister Jacinda Ardern and French President Emmanuel Macron in Paris announced a call to action that will addresses the abuse of technology to spread terrorist content and extremism.
Over a dozen other countries endorsed the effort, including the U.K., Australia, Canada, the European Commission, Germany, Indonesia, India, Ireland, Italy, Japan, Jordan, the Netherlands, Norway, Senegal, Spain, and Sweden.
Amazon, Facebook, Google, Microsoft and Twitter put out a statement also endorsing the Christchurch Call. (Sources tell Axios' Ina Fried that Twitter's Jack Dorsey was the only tech CEO to show up to the meeting in Paris.)
Facebook also announced new restrictions on the use of its Facebook Live video service, which the New Zealand shooter used to broadcast his rampage.
But the Trump administration said in a statement citing free speech concerns that the U.S. "is not currently in a position to join the endorsement" of the Christchurch Call. The statement said that, instead, "the best tool to defeat terrorist speech is productive speech."
The Christchurch Call itself consistently declares that efforts against extremist speech should be made "in a manner consistent with the rule of law and international human rights law, including freedom of expression."
Hours later, The White House launched a new tool that will allow any U.S. citizen to submit a complaint if they think they were unfairly censored on social media platforms.
Skeptics were quick to point out that the online form was not very sophisticated and could be easily gamed by anyone who wanted to troll the administration.
The White House says the tool is meant to help people share stories about ways social media platforms unfairly targeted their free speech, but the online form where users can submit requests also appears to be a mechanism for collecting their email addresses.
The big picture: Social media bias has become a major talking point for President Trump and conservatives who argue that Silicon Valley companies are biased against their viewpoints.
Be smart: This attitude demonstrates a reversal of candidate Trump's welcoming view of social media platforms.
At that time, the president told Axios that he liked platforms like Twitter and Facebook because they allowed him to reach voters in an unrestricted way, unlike the mainstream media.
Today, Trump uses Twitter as his main communications vehicle, often sending dozens of tweets in a single day, even as he ramps up the bias accusations.
What's next: Expect questions from Congressional Democrats and free speech activists about what the White House intends to do with the data and responses it collects from its new complaint tool.
Go deeper