Researchers deploy drones, hurricane hunter to uncover tornado formation secrets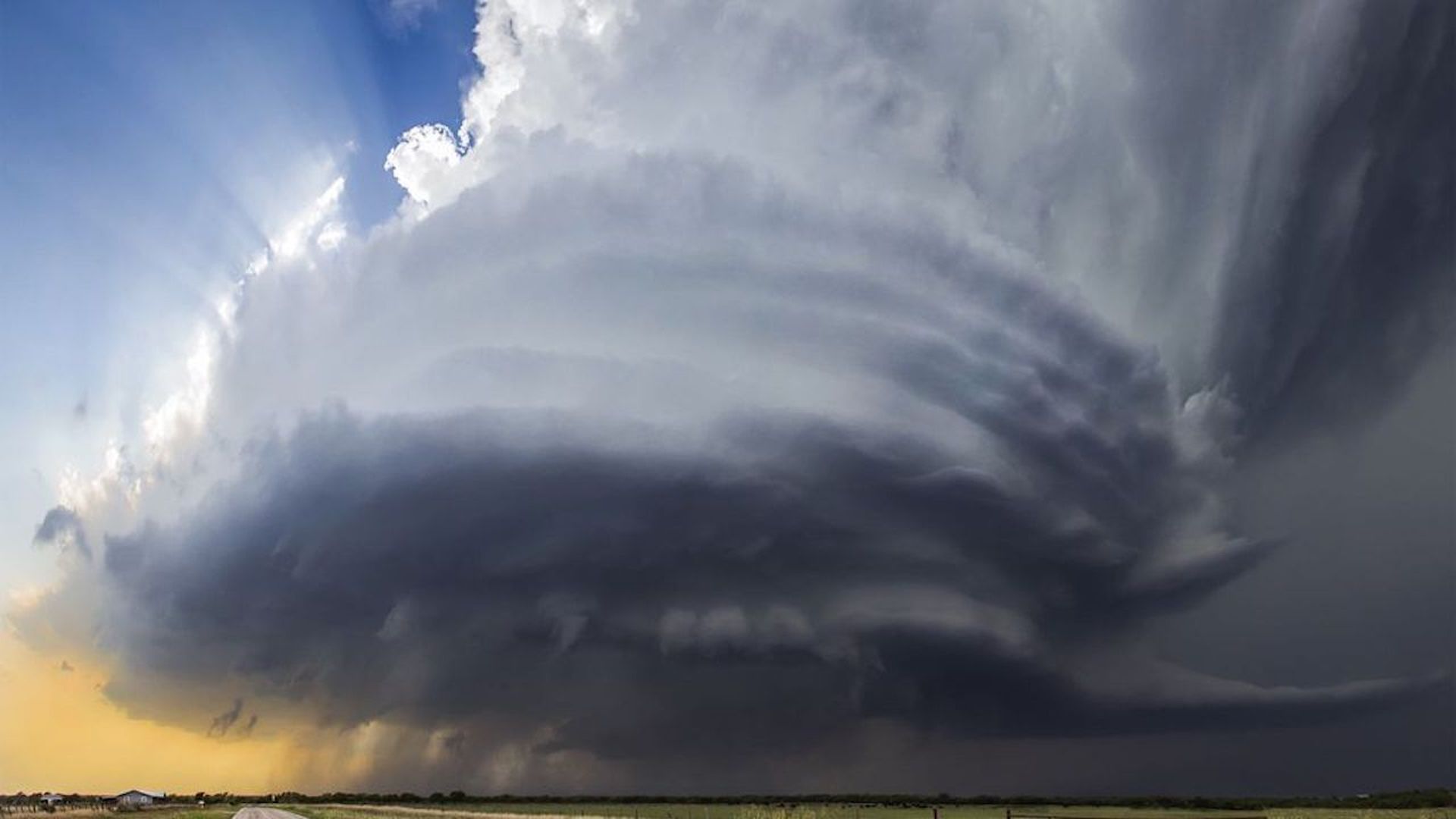 With a multiday severe weather outbreak poised to strike the central U.S., an armada of weather researchers is heading into the Plains. Their mission: to solve some of the elusive mysteries of tornado formation.
Why it matters: Scientists know what to look for on Doppler radar imagery to detect tornadoes, and the National Weather Service warns people with an average lead time of about 15 minutes. However, meteorologists have not overcome the hurdle of determining why one storm produces a tornado while another identical-looking storm does not, which is needed to improve the false alarm rate.
The backdrop: Using data from past storm experiments, researchers suspect that the low-level environment near and inside particular quadrants of a supercell is critical to generating and maintaining a tornado.
In particular, researchers want to know more about the forward flank of a storm.
However, until recently, gathering in situ data just above the surface in this part of a supercell has been nearly impossible.
Details: For the new project — "Targeted Observation by Radars and UAS (Unmanned Aircraft Systems) of Supercells," or TORUS — scientists will send up 4 drones simultaneously, each designed to fly at or below 2,500 feet in the forward flank, where air is ingested into the thirsty thunderhead.
TORUS also includes mobile Doppler radar units, ground-based observing platforms and weather balloons.
Notably, a NOAA P-3 hurricane hunter aircraft is also part of the project. It will fly ahead of supercells to scan them with its powerful radar and other sensors.
How it works: Previous tornado research projects have focused on an area of the storm just to the north and behind the thunderstorm's updraft, where a surge of relatively cool, moist air can swiftly wrap around the rotating updraft. This is known as the rear flank downdraft.
Now, though, some scientists think they may have been looking for clues in the wrong spot, so TORUS is targeting a different slice of the storm.
Adam Houston, TORUS lead investigator, tells Axios the project is designed to look into how a storm's rotation triggers a tornado.
Leigh Orf's modeling work at the University of Wisconsin-Madison points to the importance of interactions between the air in the forward flank of a storm and the main updraft in the center.
"Our theory is that the air that feeds the storm can have properties that cause the storm to strengthen. It's sort of like eating high energy air," Orf tells Axios.
This inflow originates near the ground in what is known as the "cold pool." As air gets sucked deeper into the storm, it spins and stretches horizontally, a property known as vorticity.
"As the updraft is slurping up all this vorticity-rich air, it causes the [air] pressure to drop" within the supercell, he says. "Eventually, there's a threshold that's crossed where a tornado will form."
Orf is eager to see if TORUS finds that the modeling is onto something.
The bottom line: "We do not have a complete picture of tornado formation, period," Houston says.
Go deeper