U.S. ambassador: Israel "is on the side of God"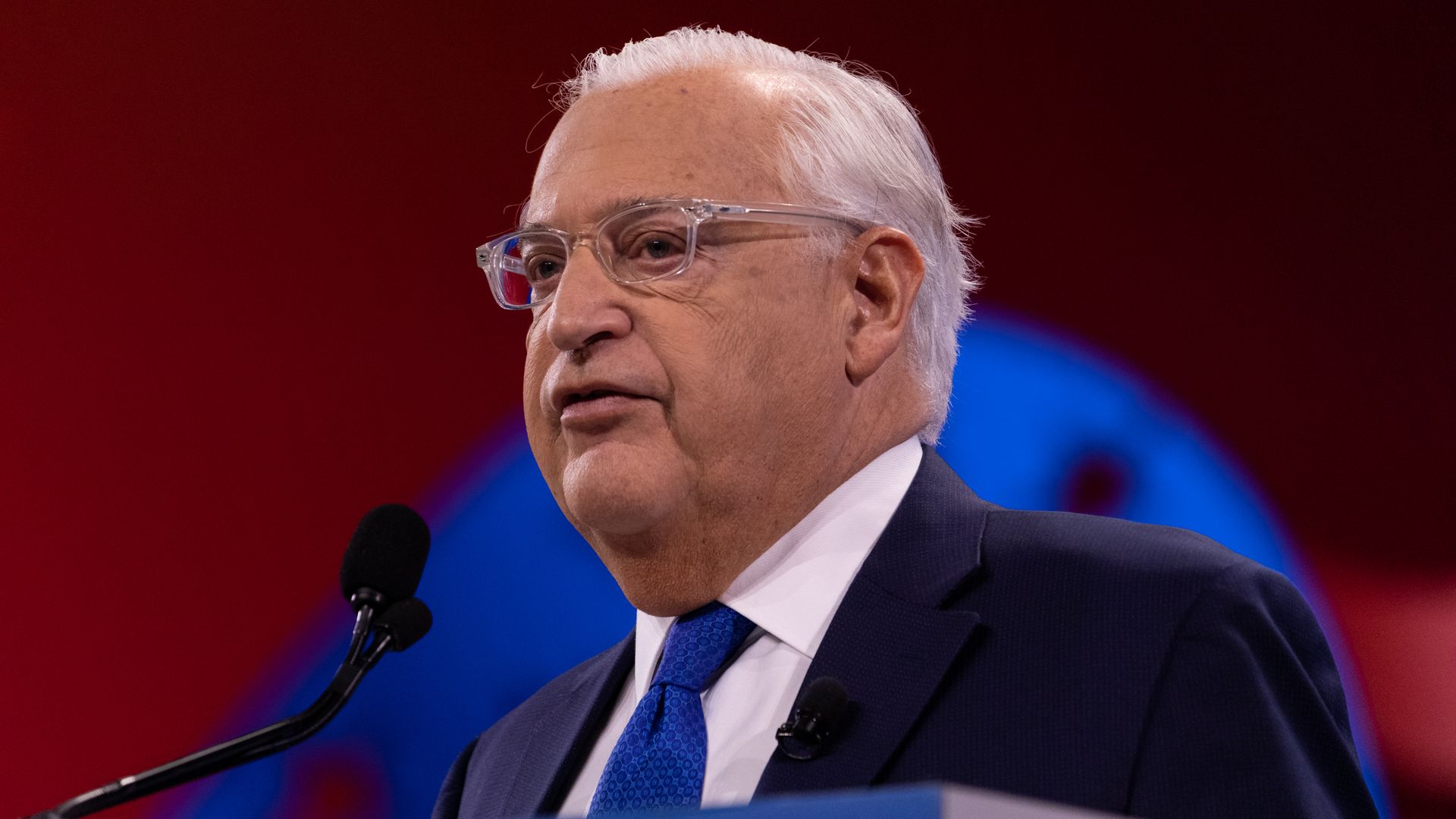 U.S. ambassador to Israel David Friedman said the country is gaining strength in part because "Israel is on the side of God," the New York Times reports.
The big picture: The Trump administration has ratcheted up policy and rhetoric in support of Israel by recognizing Israeli sovereignty over the Golan Heights, moving the U.S. embassy from Tel Aviv to Jerusalem, and eliminating the U.S. Consulate General in Jerusalem. Friedman has played a major role in creating Trump's promised proposal regarding the Israeli-Palestinian conflict.
The other side: Daniel C. Kurtzer, the U.S. ambassador to Israel under former President George W. Bush, called this "an extremely inappropriate comment." Palestine Liberation Organization leaders also reacted harshly to the statement.
The backdrop: Many Palestinians have boycotted the Trump administration since December 2017 over the president's Jerusalem embassy announcement, and contact between Trump and the Palestinians has been almost completely severed.
Go deeper: U.S. ambassador to Israel says Trump's peace plan is months away
Go deeper