Netanyahu wary of being dragged into U.S.-Iran escalation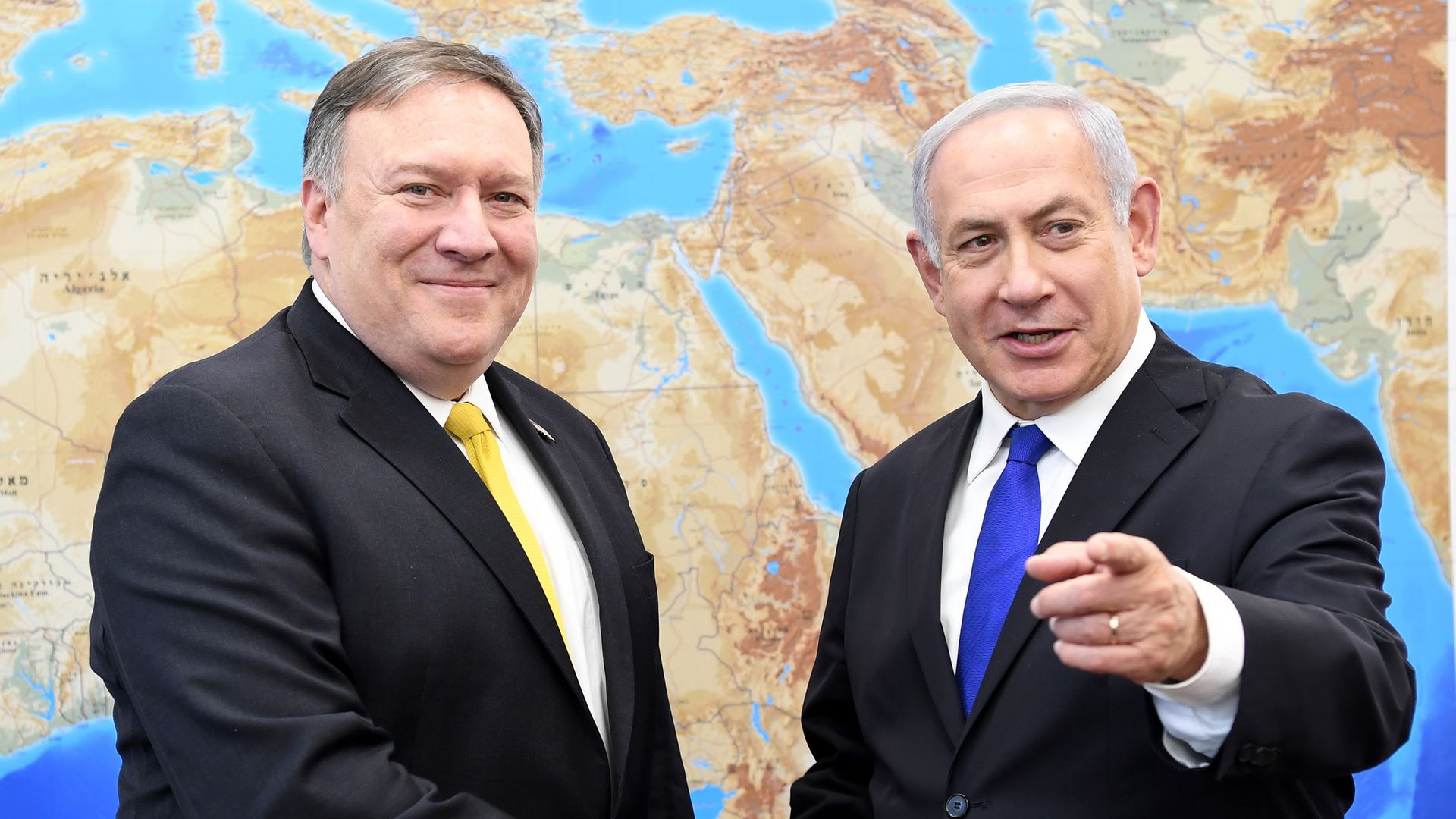 At a special meeting on U.S.-Iran tensions with Israel's intelligence chiefs and top military brass, Prime Minister Benjamin Netanyahu said Israel would make every effort not to get dragged into the escalation in the Gulf and would not interfere directly in the situation, Israeli officials tell me.
The backdrop: Israel was one of the main sources of intelligence on alleged Iranian plots against the U.S. and its allies in the region. The U.S. has spread the alarm about such threats and deployed additional military assets. Secretary of State Mike Pompeo spoke on the phone earlier this week with Netanyahu to coordinate their responses to rising U.S.-Iran tensions, the officials say.
The assessment from Israeli intelligence is that there is not imminent risk of attack by Iran or its proxies against Israel in Lebanon, Syria or Iraq as a result of recent escalation, according to Israeli officials.
During the emergency meeting, Netanyahu ordered security and intelligence chiefs to boost monitoring of Iranian forces and pro-Iranian militias in the region, Israeli officials said.
A State Department official told me Pompeo and Netanyahu speak frequently on a wide range of issues, including about the threat posed by Iran. The official refrained from discussing the call this week, but didn't deny that it took place. 
Go deeper