Exclusive: Michael Wolff finishes "Fire and Fury" sequel, "Siege"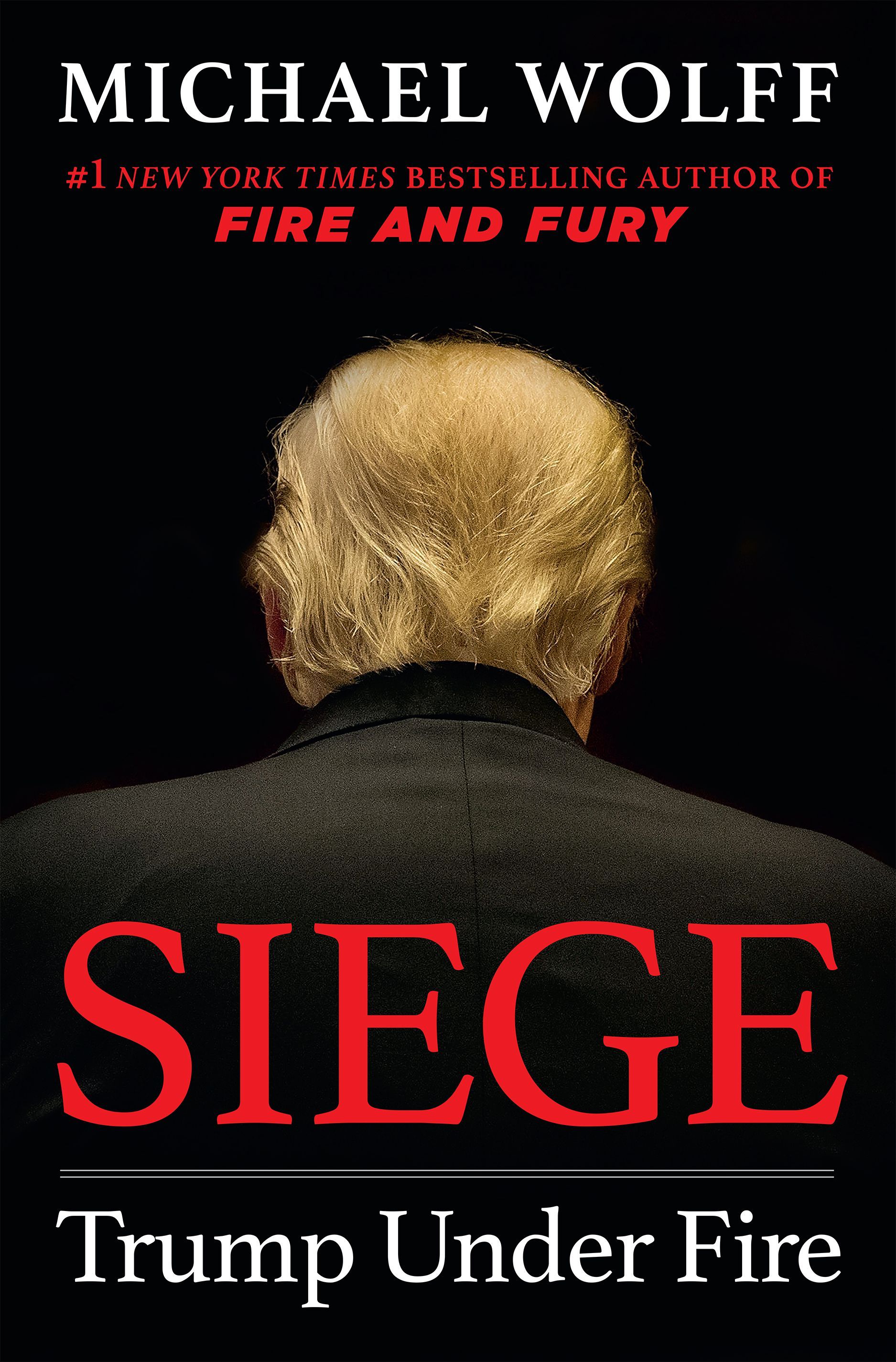 Axios has learned that Michael Wolff — who enraged President Trump with his international bestseller "Fire and Fury," about pandemonium in the first-year White House — will be out June 4 with a sequel, "Siege: Trump Under Fire."
Details: The book, "about a presidency that is under fire from almost every side," begins with Year 2 and ends with the delivery of the Mueller report. The publisher says: "'Siege' reveals an administration that is perpetually beleaguered by investigations and a president who is increasingly volatile, erratic, and exposed."
By the numbers: "Fire and Fury" sold more than 4 million copies in all formats worldwide, according to Henry Holt, which is publishing both books.
Publishing sources say "Siege" is about what Wolff considers the insurmountable legal, personal and political challenges ahead of Trump — about everybody coming after him.
The publisher says Wolff interviewed 150 sources for the new book. We're told the two key groups of sources were former senior officials, and acquaintances outside the White House who talk to Trump at night.
Although "Fire and Fury" was criticized, I'm told that more than two-thirds of the book's essential sources talked to Wolff again.
Indeed, some of them sought him out, knowing he was working on what was being called "Fire and Fury II."
Wolff didn't seek an interview with Trump in an effort to avoid legal action that might delay the book. Trump threatened to sue to stop publication of "Fire and Fury," which he called a "phony book." That backfired and stoked sales.
Go deeper: Preorder the new book
Go deeper