Updated May 15, 2019 -

World
Iran tensions: U.S. orders non-essential embassy staff to leave Iraq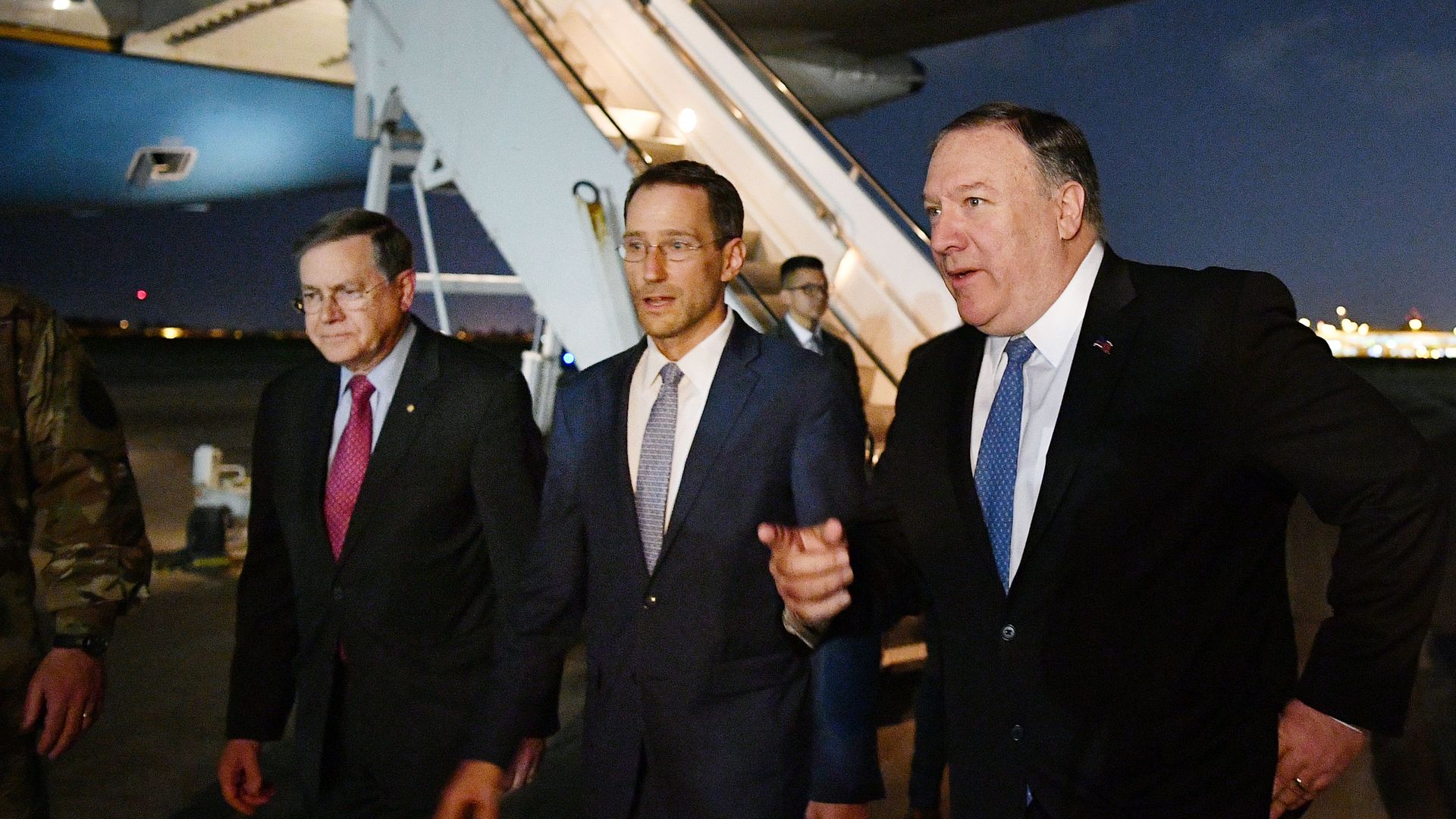 The U.S. State Department ordered "non-emergency government employees" to leave Iraq as soon as possible, the U.S. Embassy in Baghdad said in a statement Wednesday.
Details: The move comes after Iran's supreme leader, Ayatollah Ali Khamenei, said it would not be difficult for Tehran to "enrich uranium to weapons-grade levels," AP reports, citing state media. He did say "no one is seeking war," AP said. Iran officially began rolling back key commitments of its 2015 nuclear deal Wednesday, per the Iranian Students News Agency.
Context: U.S. Secretary of State Mike Pompeo made an unscheduled trip to Baghdad last week to discuss with Iraqi leaders "specific threats" about Iranian activity. The heightened tensions prompted the embassy to issue a security alert Sunday advising Americans to avoid travel to Iraq.
The big picture: The U.S. sent warships to the Gulf to send a message to Iran that attacks on U.S. interests or allies would be met with force. Israel had warned the U.S. of an alleged Iranian plot to attack American interests in the Gulf. President Trump announced fresh sanctions against Tehran last week that target its metal industries.
Go deeper:
Go deeper