Health care's imminent existential crises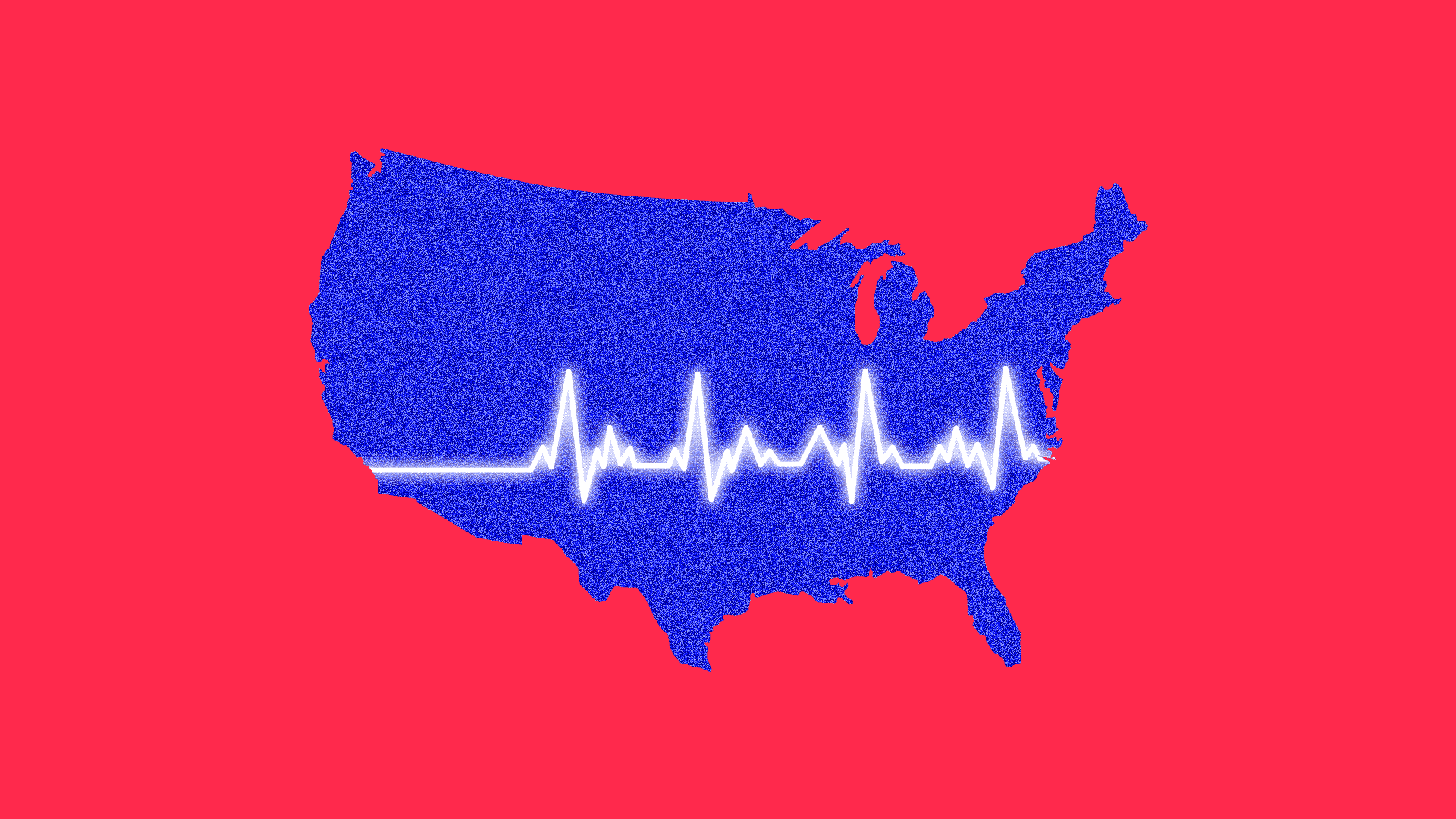 The U.S. is facing a series of potentially devastating health care threats — some within the next decade, and some that have already manifested as a part of everyday life. 
Between the lines: As Washington struggles with staggering hospital bills and prescription drug costs, society also faces even more difficult problems fueled by the aging population, the economics of health care and the rise of drug-resistant infections.
The big picture: The cost issues Washington is debating are important. It's just that those problems pale in comparison to the ones political leaders are not focusing on.
But many of these those will soon become impossible to ignore.
Affordability issues
Premiums, deductibles and the underlying cost of care will all only continue to go up.
Access issues
A flood of rural hospital closures is leaving many communities with no easy access to emergency care.
The Washington Post profiled a hospital on the brink of closure this weekend, and Kaiser Health News yesterday wrote about what life is like post-hospital closure.
The U.S. will be short as many as 122,000 doctors by 2032, according to a recent study by the Association of American Medical Colleges. Primary care will be short between 21,100 and 55,200 doctors, while specialty care will face a shortage of between 24,800 and 65,800.
Health threats
The opioid epidemic continues to ravage the country, with no real end in sight.
Drug-resistant infections continue to rise, without any real government incentives for drug companies to develop new antibiotics. The UN warned last month that antimicrobial resistance could kill 10 million people a year globally by 2050.
Climate change will also be a health care crisis; it's expected to make infectious, tropical and respiratory diseases worse. Pharmaceutical companies are already preparing for that business opportunity.
The bottom line: It's hard to see how any of these topics become more prominent than the debate over Medicare for All or how to drive down spending on prescription drugs over the next couple of years. But we avoid dealing with them at our own peril.
Go deeper