Rare, extended stretch of severe storms, flooding targets Central U.S.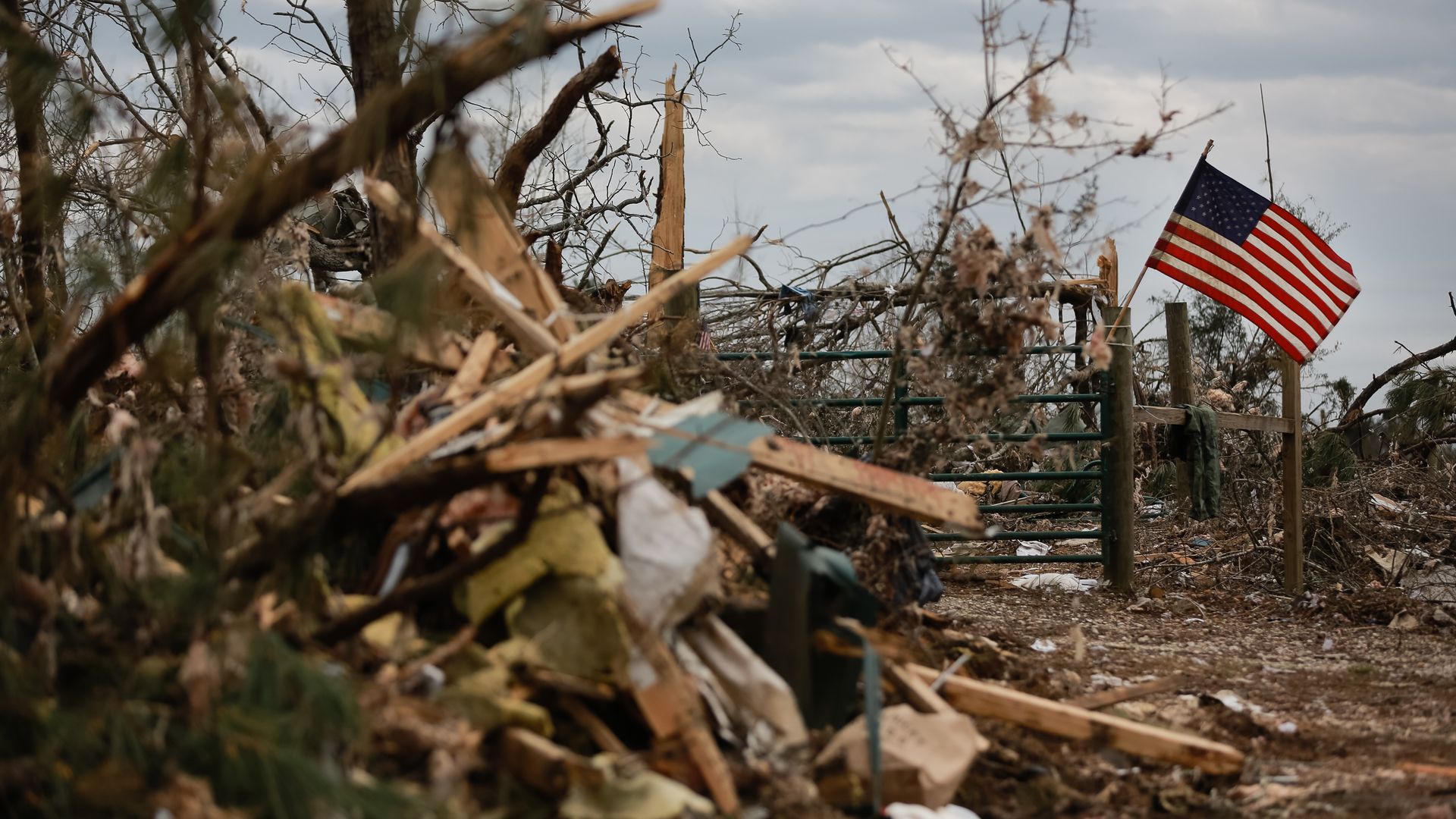 Violent storms are set to hit the Central U.S. starting on Friday and lasting into the following week, potentially bringing damaging winds, large hail, tornadoes and flooding, the Washington Post reports.
Our thought bubble from Axios' Andrew Freedman: Meteorologists see warning signs flashing red during the next several days as a strong jet stream disturbance brings the ingredients necessary for round after round of severe weather to the Central U.S. In addition to tornadoes, there are major flash flooding concerns given the already water-logged ground in this region, and up to a foot of rain likely in some locations during the next 7 days.
Details: In its four-to-eight day outlook, the National Weather Service's Storm Prediction Center warned of an elevated risk of severe weather every day — the first time the center has highlighted a threat over that many days since the product began to be issued about 10 years ago.
This severe weather season could be more active than usual through the end of May, per the Post.
Yes, but: According to Harold Brooks, a senior scientist at the National Severe Storms Laboratory in Norman, Oklahoma, the upcoming period is an unusual one but not unheard of. In May 2003, for example, there were 7 days in a row with at least 5 EF-1 or greater tornadoes in the U.S.
The backdrop: Unprecedented flooding has already devastated the central U.S. this season, with the problem likely to worsen with these incoming storms.
Go deeper: Historic flooding hits the Midwest, costing farmers millions
Go deeper