Warren reveals plan for U.S. military to combat climate change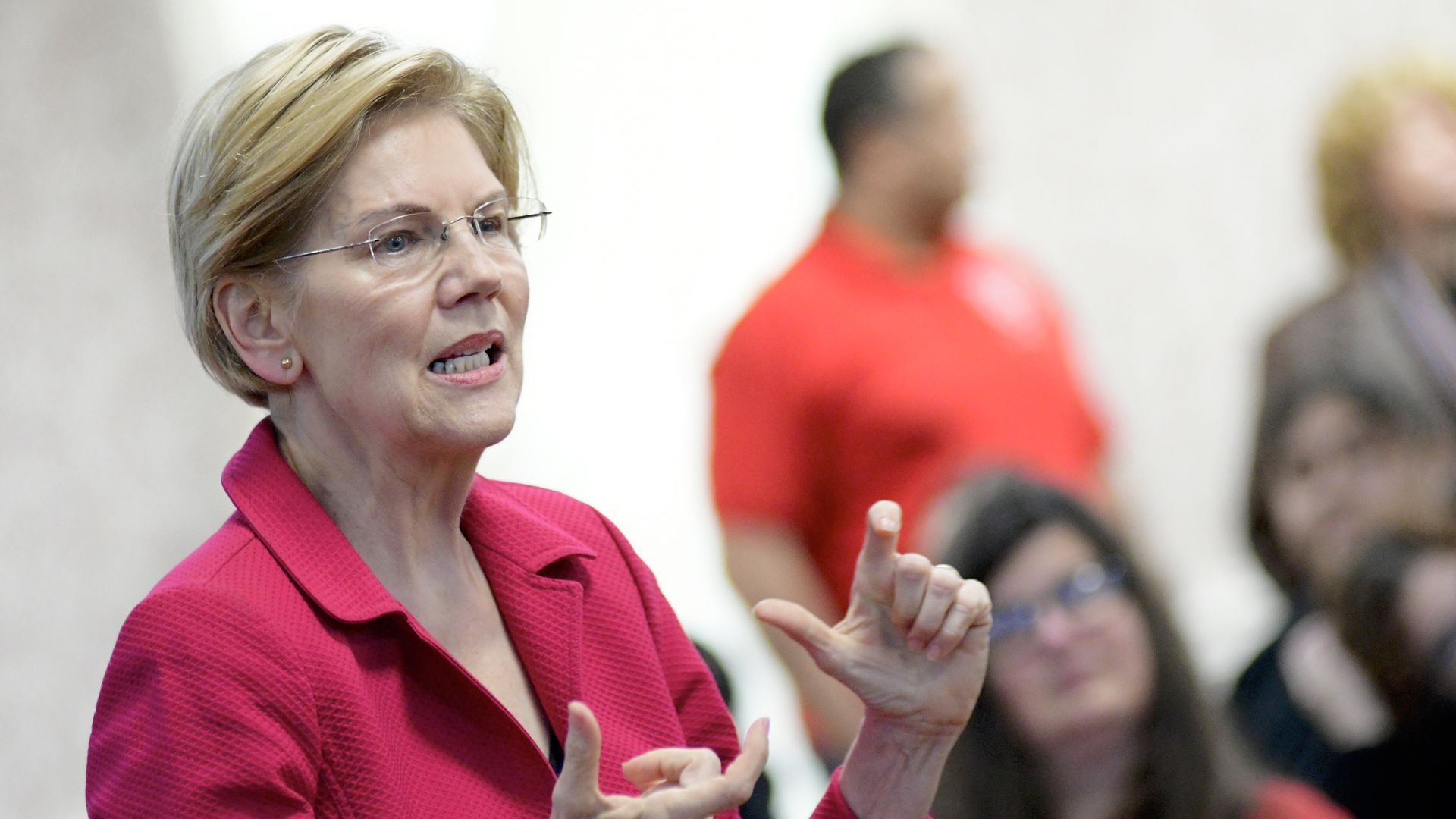 2020 Democratic presidential candidate Sen. Elizabeth Warren revealed a plan Wednesday designed to increase military readiness for climate change that would require the Pentagon to reach net-zero carbon emissions on non-combat bases by 2030.
The big picture: Instead of rolling out one comprehensive, one-size-fits-all climate plan, Warren is choosing to release multiple climate proposals. Last month, she proposed a ban on oil and gas drilling offshore and on public lands. She also proposed an executive order that would require that 10% of U.S. electricity generation must come from renewable sources located offshore or on public lands.
Context: Warren highlighted the fact that three major U.S. military bases received billions of dollars in damage from extreme weather events in the past year, highlighting a Pentagon concern that its military bases are ill-equipped to handle the issue.
Details: Warren says the plan, released by her campaign and as a bill to be introduced in the Senate, is "consistent" with the Green New Deal.
The plan would require military contractors to meet the net-zero carbon emissions requirement — or force them to pay a fee of 1% of their contract that would then be reinvested in military infrastructure.
Warren plans to invest billions of dollars in a new, 10-year research program at the Defense Department targeted at microgrids and advanced energy storage.
She wants to create a new senior position at the Pentagon to monitor the climate threat.
The plan also would mandate an annual report on climate vulnerability for Pentagon assets.
Go deeper: Elizabeth Warren on the issues, in under 500 words
Go deeper