Alabama governor signs abortion ban into law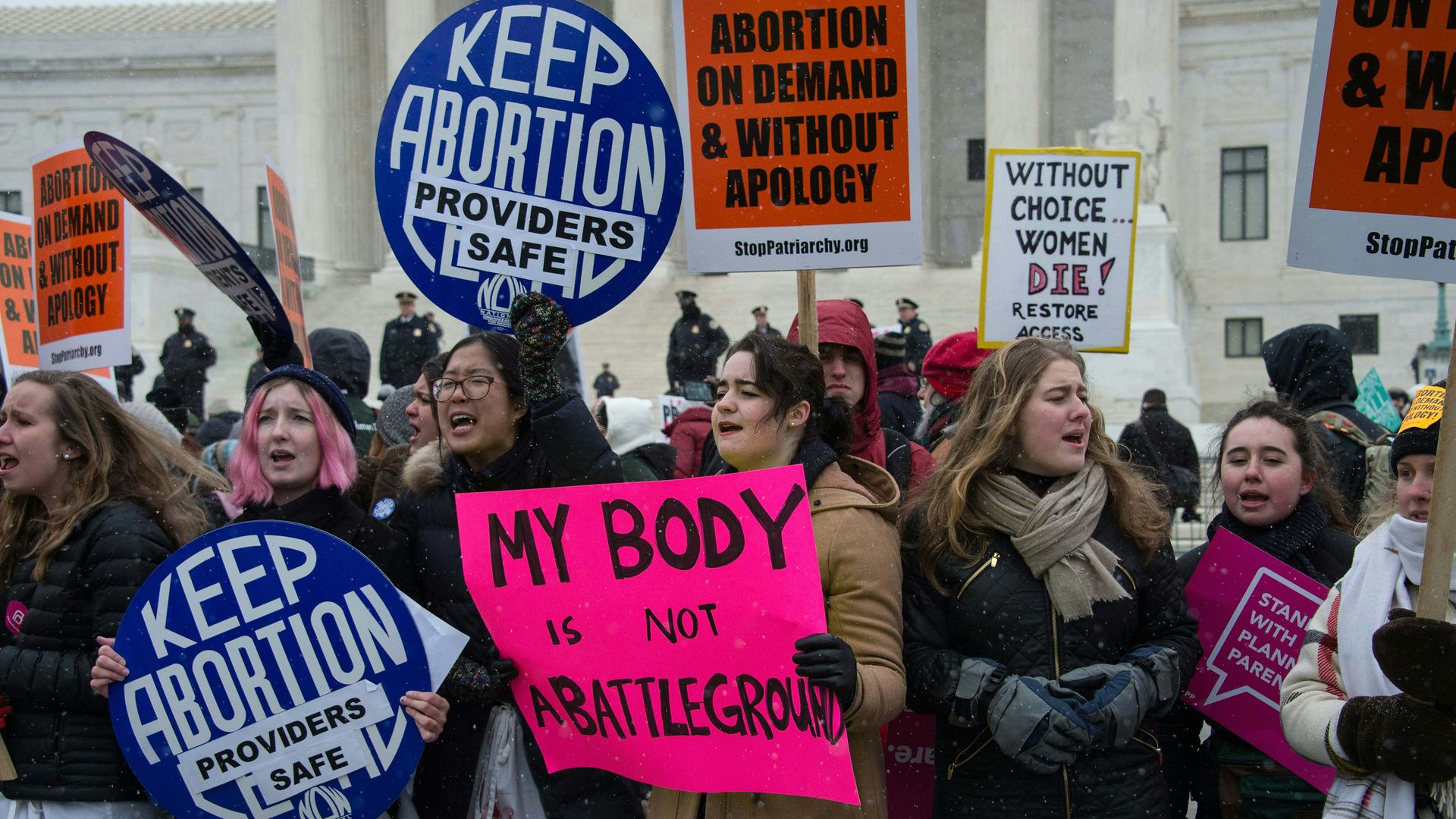 Gov. Kay Ivey announced that she signed Alabama's restrictive abortion ban on Wednesday, with the only exception for mothers whose lives are in danger.
"To the bill's many supporters, this legislation stands as a powerful testament to Alabamians' deeply held belief that every life is precious and that every life is a sacred gift from God."
— Gov. Kay Ivey in a statement
What she's saying: Ivey noted that even though the bill is now law, it may still be "unenforceable" as a result of the Supreme Court's Roe v. Wade decision.
Why it matters: Alabama is the latest conservative state to pass a bill aimed at limiting abortions, but this is the most restrictive in the U.S. State lawmakers have said their eventual aim is to challenge abortion protections that have existed at the federal level since Roe v. Wade in 1973.
The big picture: The Alabama law will make abortions a felony at any stage of a woman's pregnancy. It criminalizes the procedure for physicians, who could face up to 99 years in prison if convicted. The only exception to the ban is if the woman's health is at risk. The Alabama House of Representatives voted 74-3 to pass the bill earlier this month.
What they're saying: House Speaker Nancy Pelosi tweeted: "Women's rights are under attack. This relentless and cruel Republican assault on women's health is designed to force a court battle to destroy Roe v. Wade. Democrats will be ready to defend health care and women's reproductive freedom."
Democratic presidential hopeful Sen. Bernie Sanders had called the bill "cruel" and "blatantly unconstitutional" as he urged Ivey to veto it.
Go deeper: Red America's anti-abortion surge
Go deeper