Exclusive: Univision brings local digital newscasts to Altice USA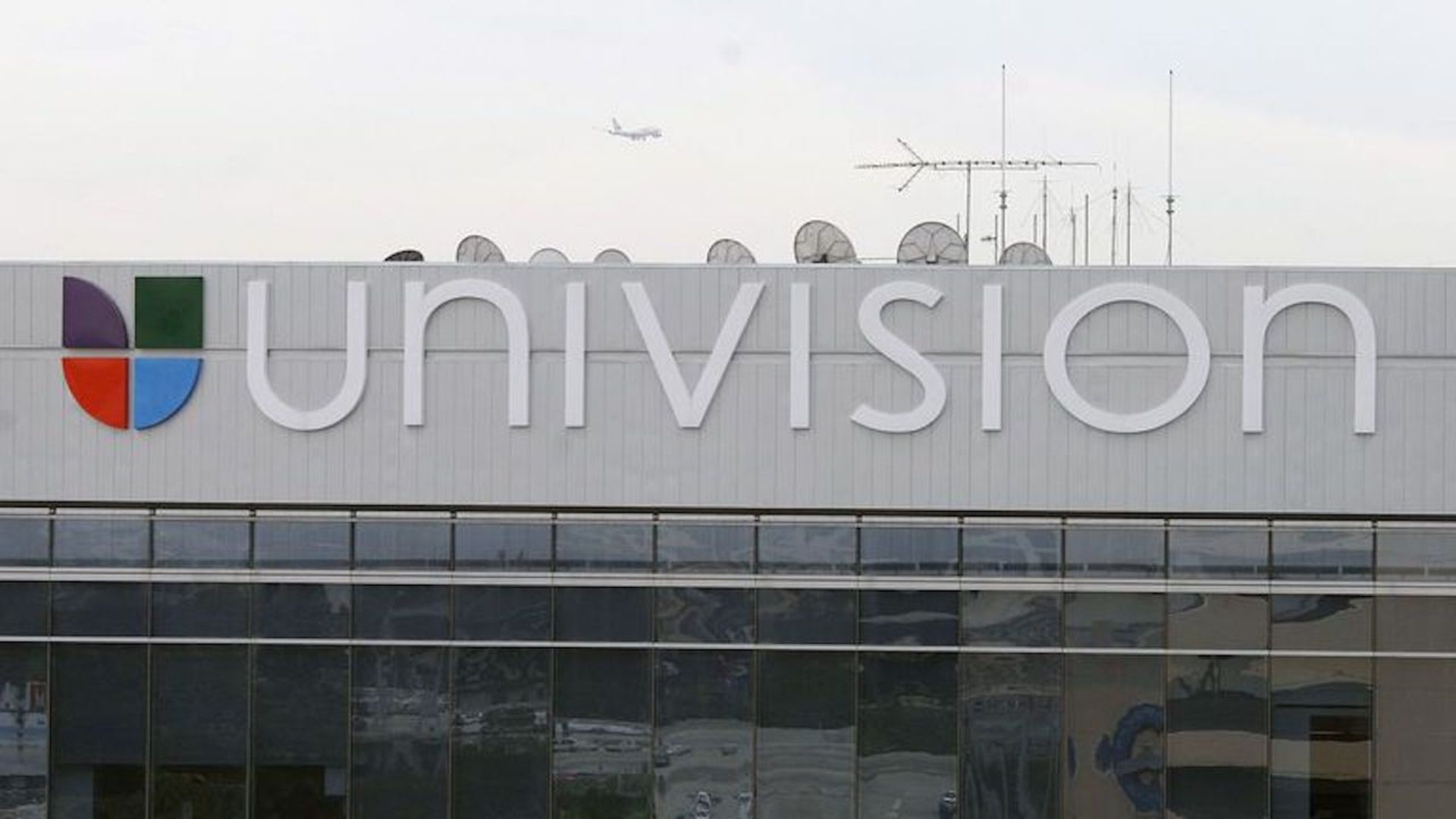 Univision, one of the largest U.S. Spanish-language broadcasters, is partnering with regional cable company Altice USA to provide Spanish-language digital news segments for Altice USA's seven hyperlocal TV stations throughout the New York metropolitan area.
Why it matters: The effort is part of a greater push by news companies across the U.S. to bring more Spanish-language media to local markets, especially ones that they already cover.
The backdrop: Altice USA's stations, branded as "News 12," overindex in Hispanic viewers, says Michael Schreiber, President of News 12 Networks.
"Take a market like The Bronx and News 12 in The Bronx — over 50% of viewers are coming from Hispanic homes in that market."
"Even in an area that you would not consider Hispanic — Westchester County — that happens to be where a quarter of our viewers are coming in from Hispanic homes."
Details: Univision affiliate Channel 41 in New York will produce the five-minute Spanish-language newscasts twice each weekday for the News 12 channels via a new digital segment program "Noticias Nueva York por News 12."
The newscasts, will be available on all of News 12's digital channels, will include local breaking news, top stories, weather reports and more. The segments will be hosted by Univision 41 anchors Yisel Tejeda, Ricardo Curras, Rafael Bello, Adriana Vargas-Sino Katiria Soto, and Liliana Ayende.
The big picture: Univision is pushing for more local news coverage, in part because research the company has pulled shows that its audience wants more of it, says Univision's Senior Vice President of Local News Chris Peña.
"In the last year, Univision launched six new local morning and evening newscasts serving our largest markets," says Peña. The company also opened up the only Spanish-language news bureau in Albany.
Go deeper