Everyone's ripping off Snapchat's Stories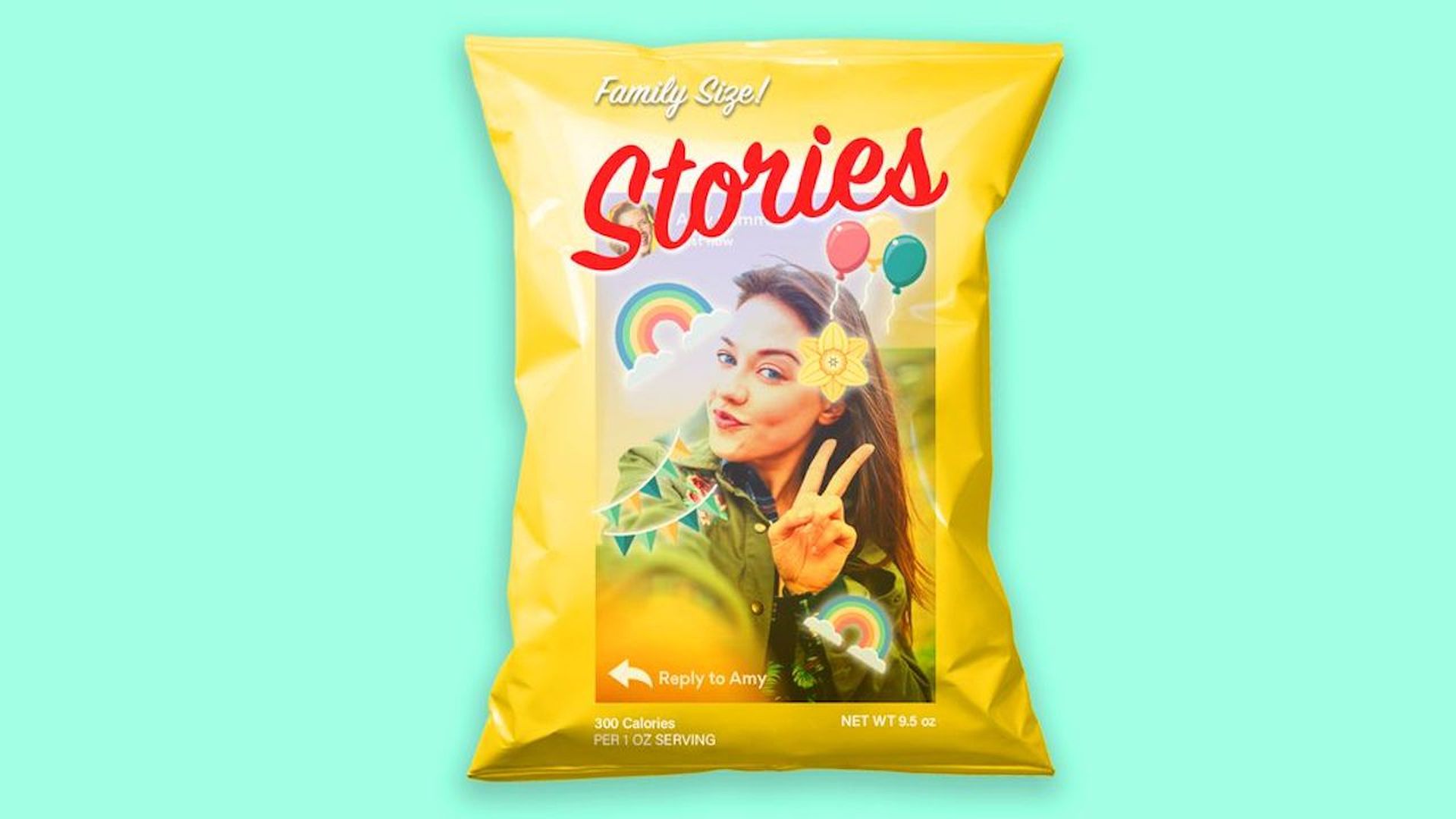 Stories, the string of photos and videos invented by Snapchat and ripped off by Facebook for Instagram are now being ripped off by ... everyone.
Why it matters: There's no doubt that the format has been a success and a growing number of companies repurposing it to fit their users' needs and — hopefully — gain some of their attention.
Driving the news: Spotify is reportedly testing its own version of the Stories format, according to Android Police. The format would enable artists to share content about a particular song's backstory or inspiration — a natural medium for social media-savvy users and artists and a clever way to capture content that might otherwise end up on other apps.
Others that have also rolled out or tested their own version of Stories:
The bottom line, via Axios tech editor Scott Rosenberg: The story of the internet is one long chronicle of people hopping from one mode of personal sharing to another — from home pages to blogs to social media feeds. New media forms very rarely vanish; they just find new niches as consumption behavior and distribution practices change.
Go deeper: Snapchat goes all in on e-commerce with new ad product launch
Go deeper