Red Hen owner says business is good one year after booting Sarah Sanders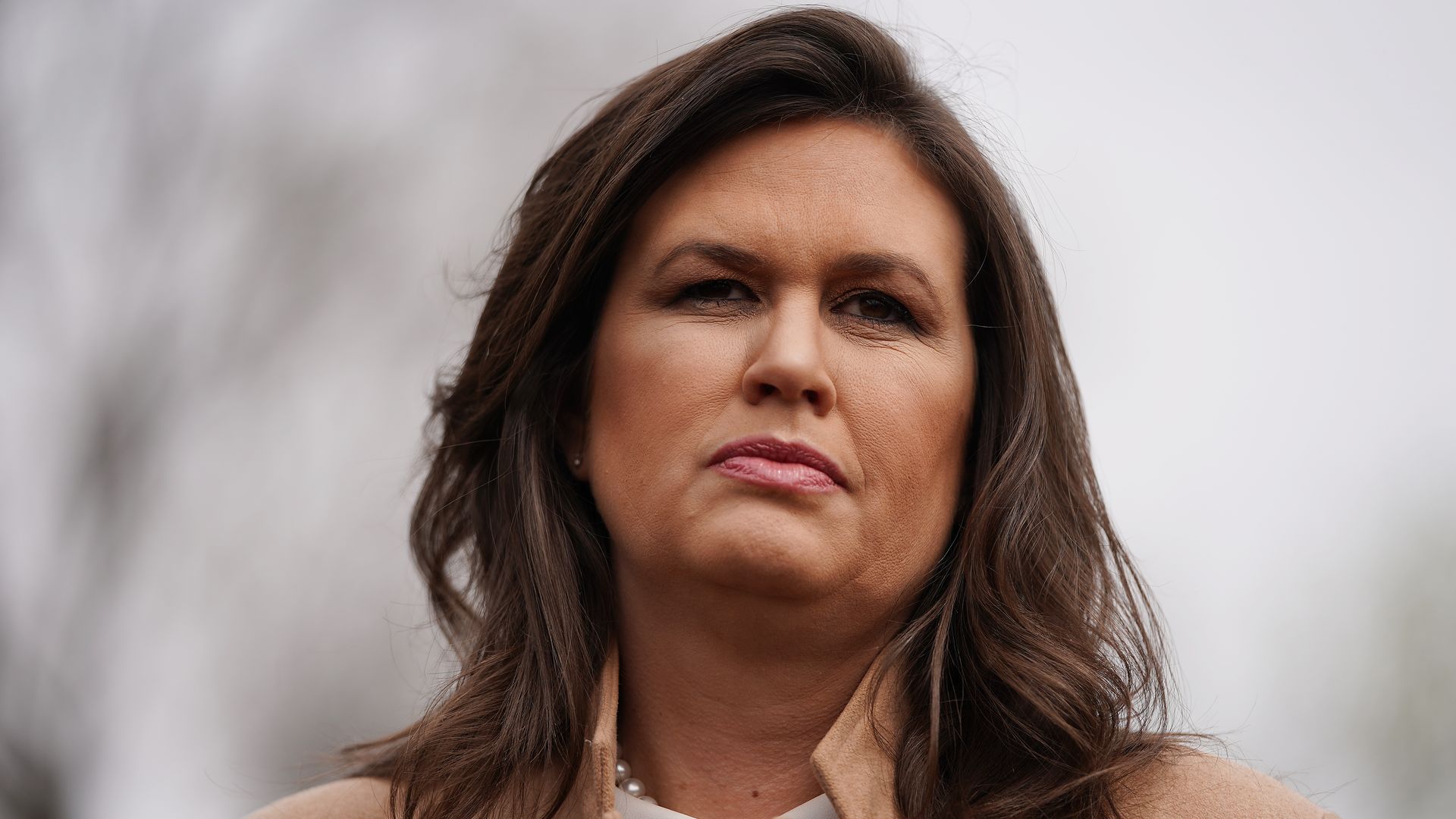 The co-owner of the Red Hen, the Virginia restaurant that refused to serve White House press secretary Sarah Sanders last year, said business one year after the incident was "better than good" and urged other business owners to remember that "resistance is not futile" in a Washington Post op-ed published Tuesday.
The big picture: While top Trump officials getting blacklisted from restaurants isn't making waves in the news like it did last year, restauranteurs in and around D.C. still walk a tightrope as they handle VIP clientele who may invite controversy into their dining rooms, per The Washingtonian.
One high-end restaurant in D.C. has struggled with how to serve Education Secretary Betsy DeVos and President Trump's senior adviser Stephen Miller, both known for their controversial policies in a very liberal city.
That restaurant places DeVos in a private back corner, satisfying her security detail's desire for privacy and keeping her out of the sight of other patrons.
Miller preferred a seat in the center of the dining room on his repeat visits, but did not return after the restaurant's owner confronted him about the administration's immigration policy — though Miller accepted the criticism kindly in the moment.
Flashback to other Trump officials' restaurant troubles last year:
Miller was called a "real-life fascist" by a customer at a D.C. Mexican restaurant.
Former DHS Secretary Kirstjen Nielsen was heckled at another D.C. Mexican restaurant over the administration's family separation policy.
Donald Trump Jr. and his girlfriend, Kimberly Guilfoyle, were banned from campaigning at the Midtown Tavern in Bozeman, Montana, for Republican candidate Matt Rosendale. The owner didn't directly attribute that snub to Trump administration policies, saying the establishment wanted to stay "politically neutral."
Go deeper: Trump's restaurant woes
Go deeper