Kirstjen Nielsen halted White House plan for mass family arrests before firing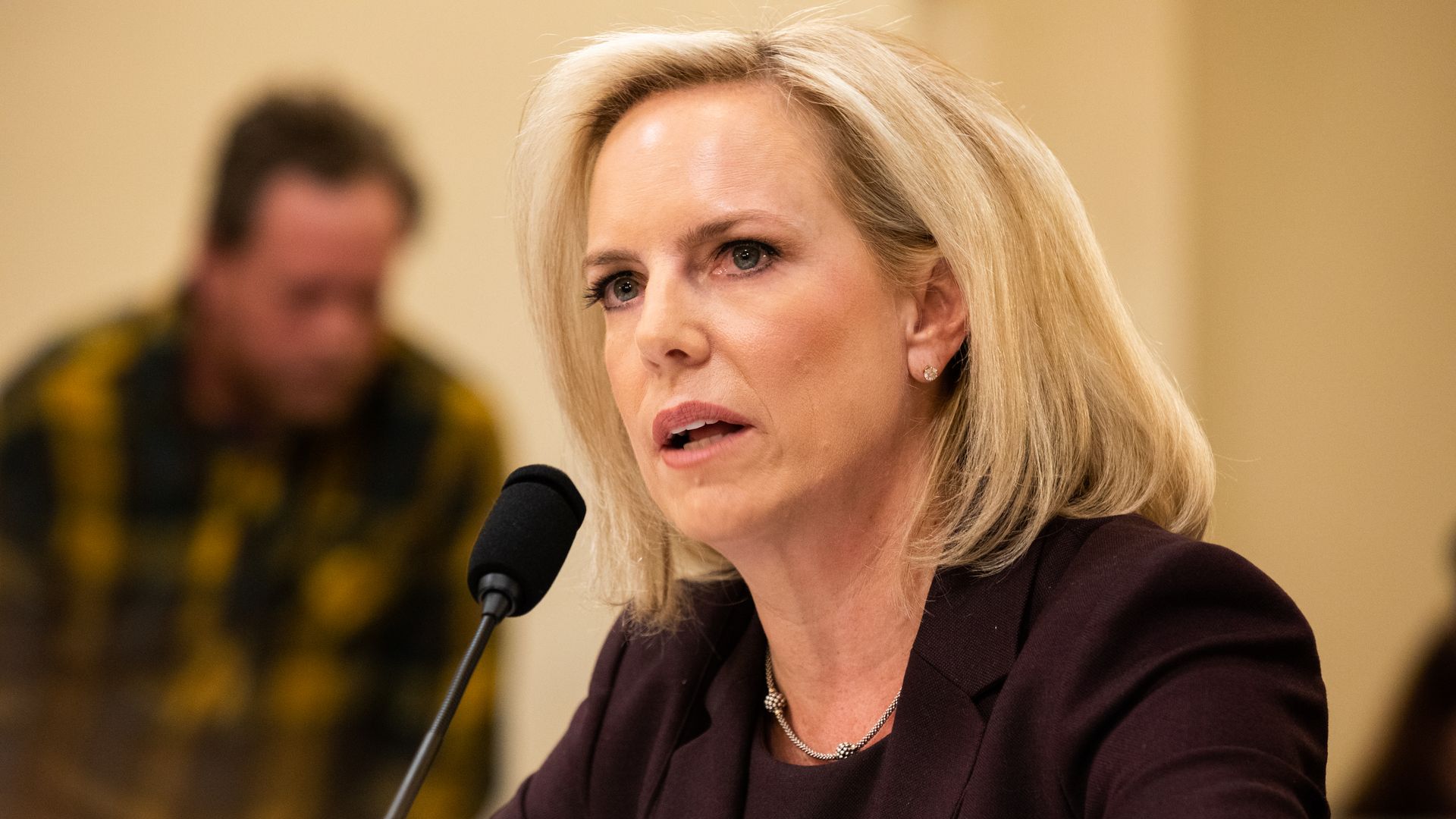 The now-ousted Homeland Security Secretary Kirstjen Nielsen and ICE director Ron Vitiello put a stop to a secret White House plan to arrest up to 10,000 migrant parents and children in 10 major cities, the Washington Post reports, citing 7 current and former Department of Homeland Security officials.
Details: The plan, eagerly supported by senior White House adviser Stephen Miller and ICE deputy director Matthew Albence, involved "dramatic, highly visible mass arrests" and accelerated deportations in New York, Chicago, Los Angeles and other cities — part of the Trump administration's effort to send a deterrence message to migrants crossing the border after its failed "zero tolerance" policy.
Nielsen and Vietiello reportedly challenged the plan in the weeks before their departures over concerns about "a lack of preparation" by ICE agents, "the risk of public outrage and worries that it would divert resources from the border," per the Post.
Stephen Miller declined to comment to Axios.
The big picture: Nielsen, who became one of the faces of the Trump administration's much-maligned family separation policy, was forced to resign last month after a tumultuous tenure as one of the president's main immigration punching bags. Trump long felt that Nielsen wasn't "tough enough" when it came to defending the border and kicking illegal immigrants out of the U.S.
Her departure was followed by aggressive changes to the administration's immigration policies, some of which are legally and politically dubious, according to some officials.
Go deeper: Inside Trump's hardline new border plan
Go deeper