NYT: Pentagon presented plan to deploy 120,000 troops in case of Iran escalation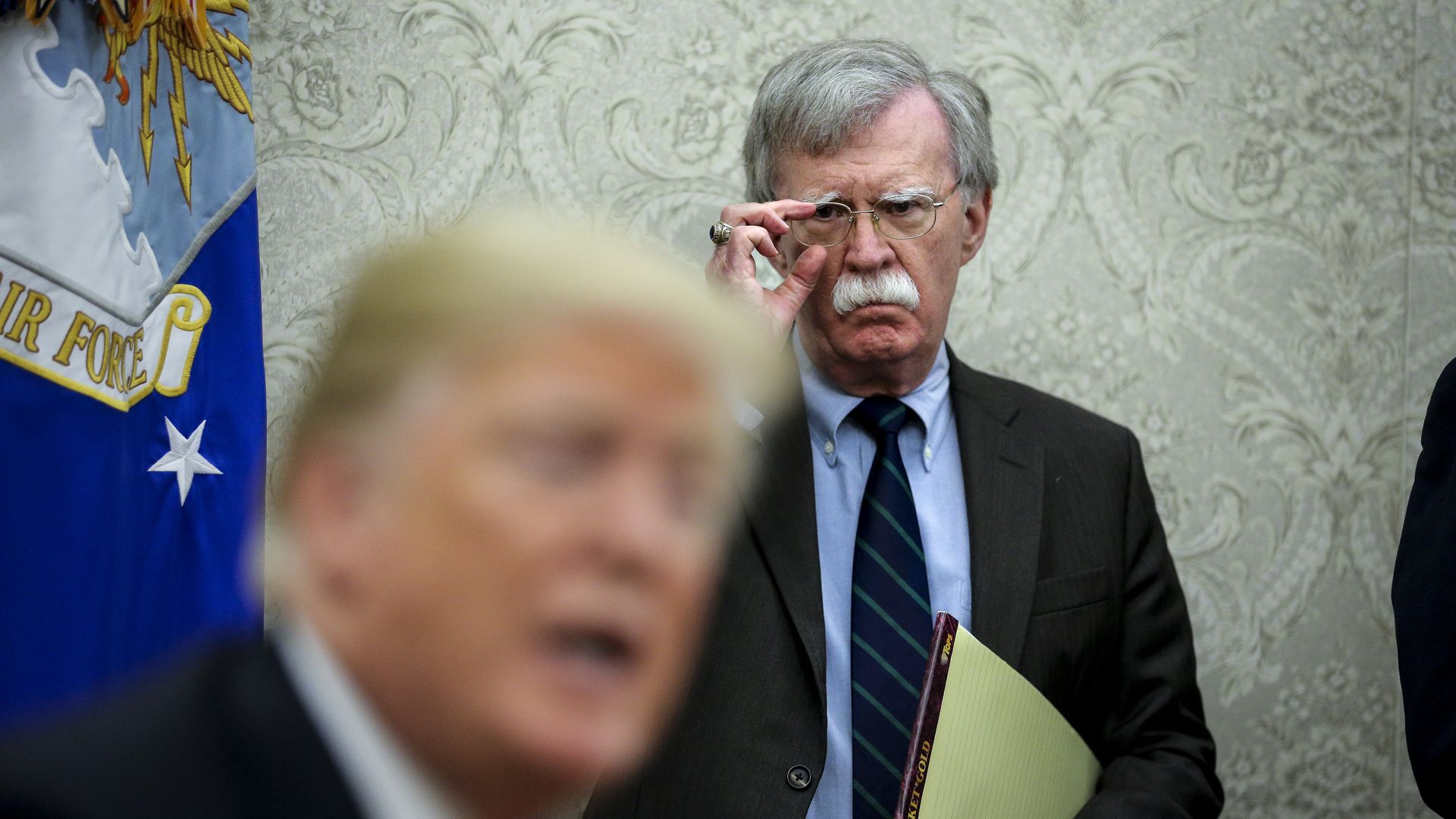 At the direction of national security adviser John Bolton, acting Defense Secretary Patrick Shanahan last week presented top White House national security officials with a plan to send up to 120,000 troops to the Middle East in the event that Iran "attack American forces or accelerate work on nuclear weapons," the New York Times reports.
Details: The plan was reportedly presented during a meeting about the Trump administration's broader Iran policy, attended — among others — by Bolton, CIA director Gina Haspel, Joint Chiefs of Staff Chairman Gen. Joseph Dunford and Director of National Intelligence Dan Coats. It's unclear if President Trump has been briefed on the details of the plan, which did not call for a land invasion of Iran, but requested a similar number of troops involved the U.S.' 2003 invasion of Iraq, per the Times.
The big picture: Bolton and Secretary of State Mike Pompeo have been warning of an unspecified "escalating threat" from Iran in recent weeks, after receiving intelligence from Israel about a possible Iranian plot to attack U.S. interests in the region. Trump told reporters today that he'd been "hearing little stories about Iran," adding: "If they do anything, they will suffer greatly."
Saudi Arabia on Monday announced that two Saudi tankers were damaged by an "act of sabotage" over the weekend in the Gulf, without identifying any suspects. Iran's foreign ministry distanced itself, calling the incident "worrisome" and "regretful."
Later on Monday, AP and other media outlets cited an anonymous U.S. official as saying an "initial assessment is that Iranian or Iranian-backed proxies" were responsible.
Go deeper