House Intel investigating Trump lawyers for possible obstruction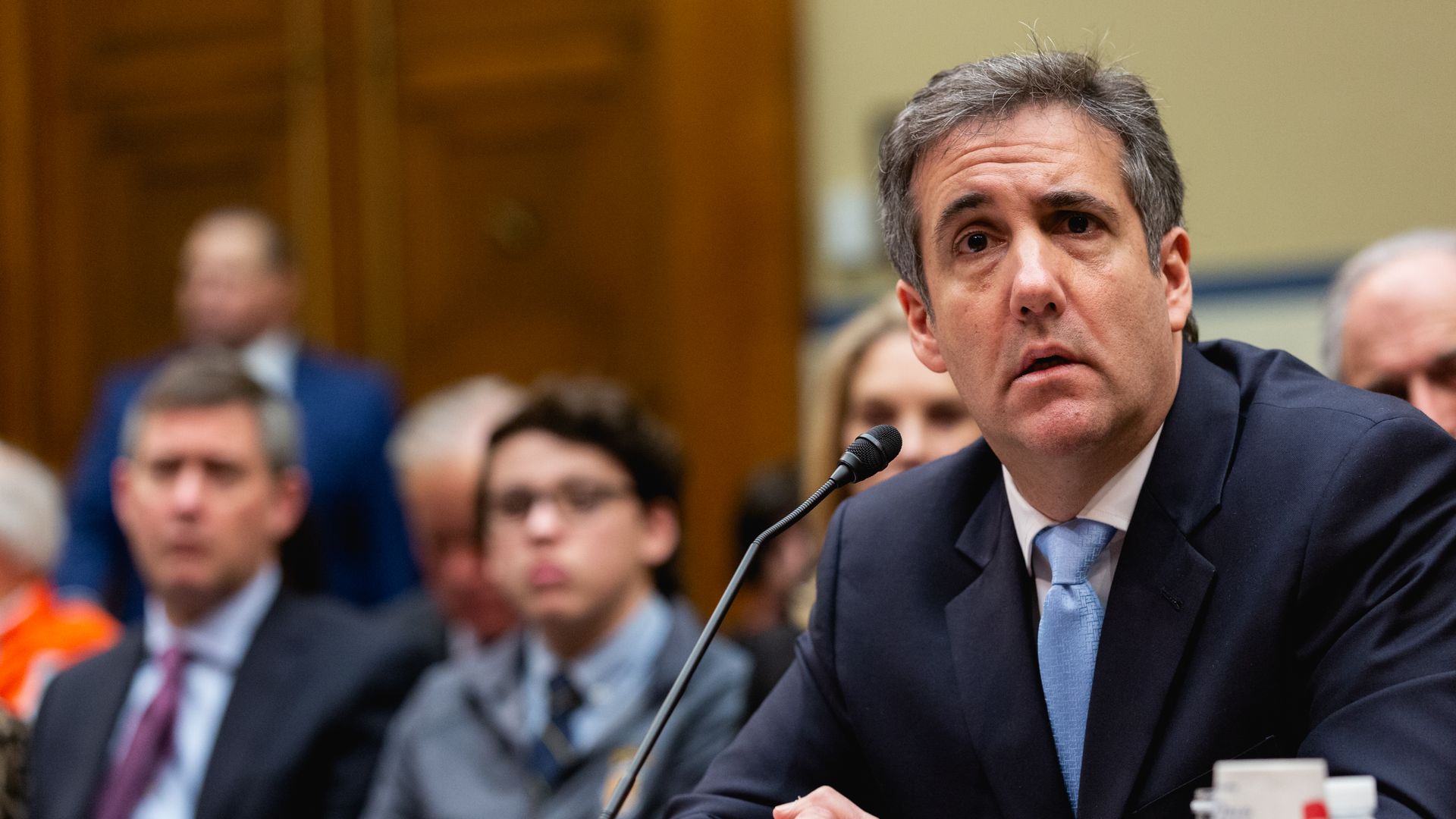 The House Intelligence Committee is investigating whether 4 Trump family lawyers obstructed justice in the Russia investigation by helping Michael Cohen shape his false testimony to Congress and offering a potential pardon in exchange for his loyalty, according to letters obtained by the New York Times.
"Among other things, it appears that your clients may have reviewed, shaped and edited the false statement that Cohen submitted to the committee, including causing the omission of material facts. In addition, certain of your clients may have engaged in discussions about potential pardons in an effort to deter one or more witnesses from cooperating with authorized investigations."
— House Intelligence Chairman Adam Schiff
Details: The panel's investigation stems from claims Cohen made during his February testimony before the House Oversight Committee, including that Trump's personal lawyers edited his sworn statement before he sent it to Congress. Chairman Adam Schiff (D-Calif.) sent document requests to the following lawyers, who are part of a joint defense agreement with the president's allies, per the Times:
Jay Sekulow, who represents President Trump
Alan S. Futerfas, who represents Donald Trump Jr.
Alan Garten, who represents the Trump Organization
Abbe D. Lowell, who represents Ivanka Trump
In a statement on behalf of the group, an attorney for Sekulow said Schiff was pursuing "a truly needless dispute — this one with private attorneys — that would force them to violate privileges and ethical rules." Their attorneys also sought to cast doubt on the reliability of Cohen, who is currently serving a prison sentence for lying to investigators.
Cohen pleaded guilty to lying to the Senate Intelligence Committee in 2017 about the length and scope of his work on plans to build a Trump Tower in Moscow. In his testimony in February, Cohen said he briefed Donald Trump Jr. and Ivanka Trump on the project's progress about 10 times.
What's next: Schiff is prepared to issue a subpoena for the requested documents and testimony if the men do not cooperate, a senior committee aide told the Times.
The letters:
Go deeper