Donald Trump Jr. strikes compromise with Senate Intel for testimony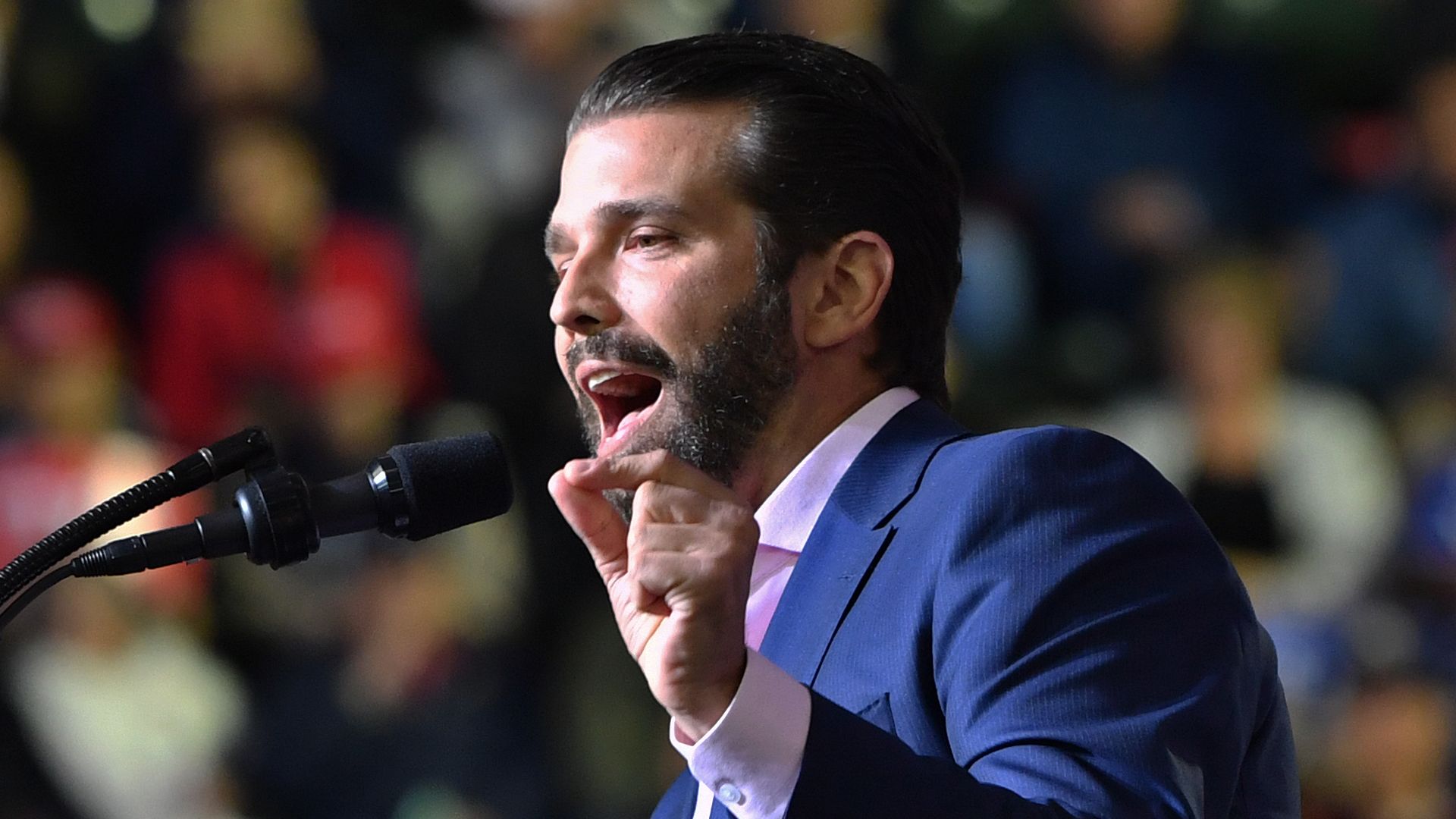 Donald Trump Jr. has reached a compromise with Senate Intelligence Chairman Richard Burr (R-N.C.) to come to Capitol Hill in mid-June to answer the committee's questions for 2–4 hours, according to sources close to the Senate who have knowledge of the agreement. The New York Times' Maggie Haberman first reported this development on Twitter.
Why it matters: Burr and Trump Jr. appear to have found an off-ramp from what was shaping up to be an unprecedented and bitter showdown between the Republican-controlled Senate and the president's eldest son.
Details: The agreed-upon topics for questioning include the Trump Tower Moscow development, according to these sources, but Axios hasn't been able to establish what else has been agreed to. A Senate Intel Committee spokesperson said: "We don't discuss witness engagement. I'll decline to comment."
Behind the scenes: The situation was in flux until the final hours, according to these sources. By yesterday afternoon, Trump Jr.'s lawyers had drafted a letter to Burr saying they would not agree to an open-ended interview. Sources close to the situation had also said that Trump Jr. would not exercise his Fifth Amendment right against self-incrimination, which may have forced the Republican-controlled Senate to hold him in contempt.
The letter documented Trump Jr.'s more than 20 hours of previous testimony before 3 congressional committees, according to sources who described its contents to Axios.
The letter also characterized Michael Cohen — whose testimony clashed with Trump Junior's — as a proven liar whose word should not be taken over Trump Jr.'s.
Trump Jr.'s lawyers reached an agreement with Burr's team earlier this afternoon, according to sources close to the Senate.
Context: Axios previously reported that the Republican-led committee had subpoenaed Trump Jr. to answer questions about his earlier testimony in the Russia investigation. According to the New York Times, Trump Jr. twice agreed to an interview with the committee before later reneging, leading Burr to issue a subpoena.
The decision to subpoena Trump Jr. set off a firestorm within the House and Senate Republican conferences. Top Republicans — from House Minority Leader Kevin McCarthy to Sens. Rand Paul and Lindsey Graham and of course President Trump — attacked the decision.
Graham, the chair of the Senate Judiciary Committee, even went so far as to publicly advise the president's son to ignore the subpoena.
Go deeper